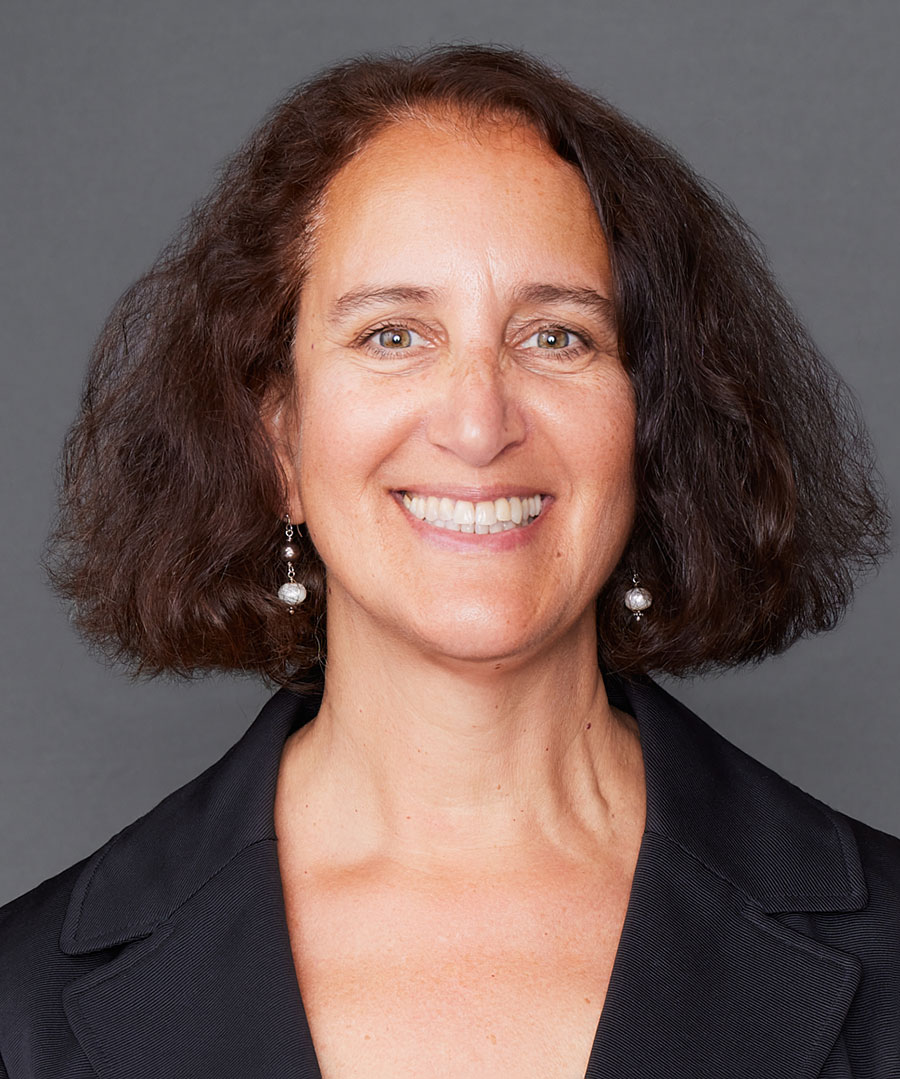 Hon. Regina S. Cahan (Ret.)
Hon. Regina S. Cahan (Ret.)
Contact Case Manager
Michelle Nemeth
1420 Fifth Ave. Suite 1650
Seattle, WA 98101
T: 206-292-0441
F: 206-292-9082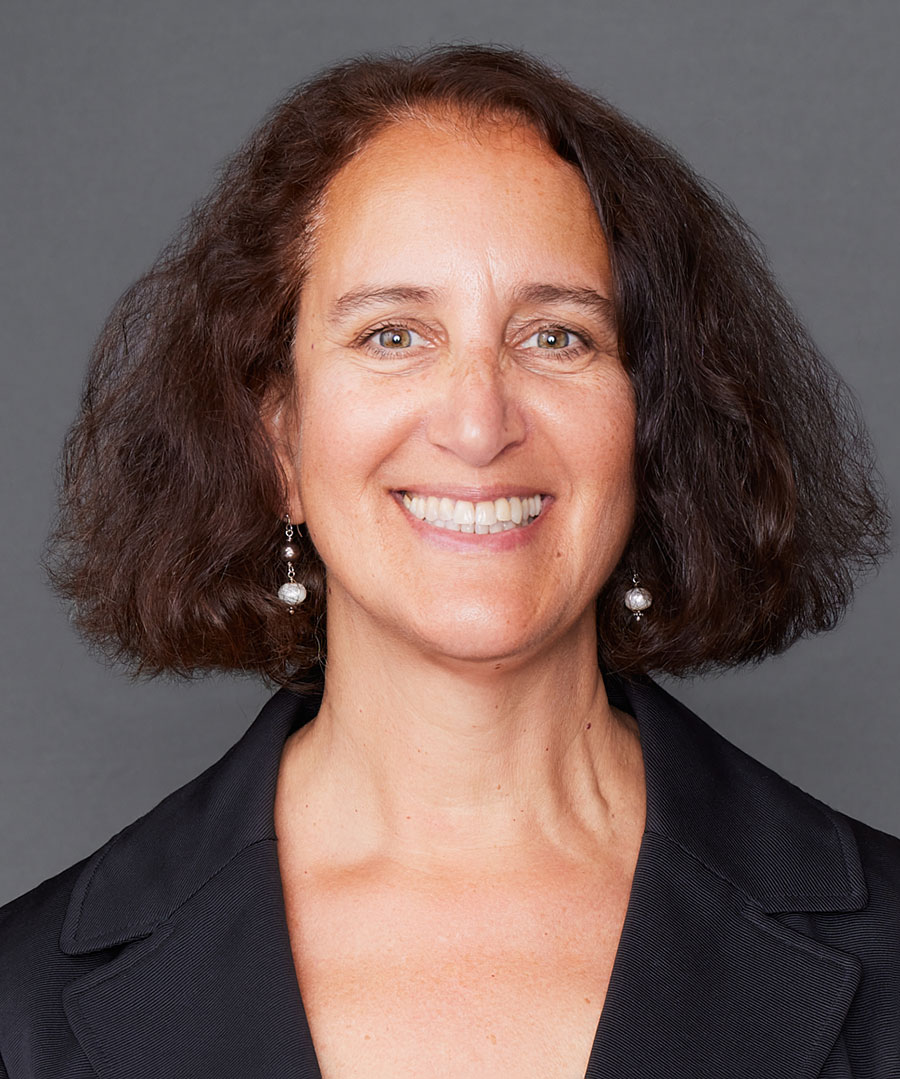 Hon. Regina S. Cahan (Ret.)
Contact Information
Michelle Nemeth
1420 Fifth Ave. Suite 1650
Seattle, WA 98101
T: 206-292-0441
F: 206-292-9082
General Biography
Practice Areas
Business & Commercial
Employment Law
Family Law
Higher Education & Title IX
Insurance
Personal Injury/Torts
Professional Liability
Honors, Memberships, and Professional Activities
Background and Education
Judge Regina S. Cahan (Ret.) joins JAMS following a distinguished and varied legal career, including 14 years on the King County Superior Court bench, 10 years as an employment litigator and 10 years as a criminal prosecutor.
As a jurist, Judge Cahan presided over numerous employment, medical malpractice, personal injury, commercial, dependency and family law trials. Recognized by both the legal community and her peers, Judge Cahan was chosen to chair the King County Commercially Sexually Exploited Children Task Force and the court's Personnel Committee, and was elected to the court's Executive Committee. She also served as chief civil judge for two years (2020–2021) and helped steer the court through the unprecedented challenges of the COVID-19 pandemic. The court lead the nation and remained uniquely productive by pioneering the transition to remote civil bench and jury trials.
Committed early to seeking justice and conflict resolution, Judge Cahan earned both a J.D. and a Master of Social Work. Approachable, warm and caring, Judge Cahan listens with compassion and empathy, and is ideally suited to guide parties toward a fair resolution of their legal disputes. She has a reputation for staying on task, being practical and treating all parties kindly and respectfully.
ADR Experience and Qualifications
Conducted numerous settlement conferences over 14 years while serving as a King County Superior Court judge
Presided over a wide variety of civil (employment, medical malpractice, personal injury, commercial) and family law trials
Significant litigation and trial experience as a practitioner, in both the criminal and civil arenas
Judge Cahan handled matters in the following areas during her time on the bench:
Representative Matters
Business & Commercial

Complex intellectual property dispute concerning rights of minority shareholder in closely held corporation; claims included breach of contract, conversion, negligent misrepresentation, unjust enrichment, conspiracy and violations of the Washington State Security Act and Uniform Voidable Transfers Act
Trial on petition for value determination of investment property (pursuant to RCW 25.10. 881) with counterclaims alleging breach of fiduciary duty in merger and fair value process
Allegations of breach of fiduciary duties of loyalty and care, fraud and negligent misrepresentation brought by partner against general partner and involving significant motion practice
Multiple contract interpretation, breach of contract and unjust enrichment cases
Multiple business dissolution/valuation cases
Case regarding land survey on a large public works project, breach of contract, damages and offset
Two-week bench trial concerning the EB-5 immigrant investor program
Allegations of breach of contract, promissory estoppel and violation of the Consumer Protection Act case regarding airline mileage program; The appellate court upheld Judge Cahan's ruling that the Airline Deregulation Act preempted the plaintiff's claims (Bergman v. Alaska Airlines, Case No.: 89704-8-I)
Multiple bench trials regarding division of estate between siblings
Presided over trial involving complex estate with multiple properties, lost deeds and alleged fraud

Employment Law

Presided over numerous employment trials including claims of wrongful termination, failure to promote, disparate treatment, hostile work environment, retaliation, termination in violation of public policy and failure to accommodate.
Presided over class action wage and hour trial brought by auto sales employee alleging a failure to fairly calculate and pay their owed wages/commissions.
Case alleging wrongful discharge of union representative/attorney hinging on whether the representative was an independent contractor or union employee; appellate court upheld Judge Cahan's determination that the representative was an independent contractor subject to termination by RPC 1.16, therefore precluding his breach of contract and wrongful termination claims (Karstetter v. King County Corrections Guild, et al., Case No.: 83426-6-1 (Aug. 29, 2022))
Presided over lengthy trial brought by a software engineer against his former employer raising numerous claims, most significantly breach of employment agreement and intellectual property ownership; employer countersued for breaching same agreement and for trademark infringement under the Lanham Act (Khalid v. Citrix Sys., Inc., Case No.: 79143-5-1)
Nonprofit for the hearing impaired sued multiple theaters seeking a listening accommodation devise; appellate court affirmed Judge Cahan's ruling that movie theaters were places of "public accommodation" under RCW 49.60 and required to accommodate hearing impaired patrons (Washington State Communications Access Project v. Regal Cinemas, Case No.: 67613-0-1)
Employee claimed disability discrimination and failure to engage in the interactive process to determine a reasonable accommodation; appellate court affirmed Judge Cahan's ruling and dismissal of the case (Gibson v. Costco, Case No: 80976-8-1)
Pursuant to RCW 34.05 and based upon equitable estoppel, Judge Cahan reviewed and reversed a decision of the Washington State Retirement System, which had denied pension benefits to a long-term employee, a retired police chief; appellate court affirmed Judge Cahan's ruling (Brian Wilson v. Washington State Dept of Retirement Systems, Case No.: 79876-7-I)
Students sued a local school district and state sports association alleging that the defendants' investigation into possible athletic rule violations was negligent and discriminatory; after extensive motion practice, ruling on all claims, Judge Cahan dismissed the case; appellate court affirmed (Antonio Hill, et al. v. WIIA and Bellevue School Dist., Case No.: 80233-0-I)
Extensive motion practice regarding suit brought by a local labor union against the Freedom Foundation, self-identified as ideologically opposed to the union's goals, for declaratory and injunctive relief, claiming tortious interference with contractual relationships between the union and its members
Class action alleging that insurer improperly calculated long-term disability benefits for public employees

Family Law

Assigned to Unified Family Court for two years and handled family law cases exclusively; subsequently continued to preside over family law cases as part of regular civil caseload
Handled numerous child custody, child support, visitation, spousal maintenance, property division and allocation of debts and assets cases
Determined asset characterization and valuation involving multimillion-dollar estates including real and personal property, stock options, public and private retirement benefits, and business and professional practice valuation
Presided over numerous cases concerning parenting plans with allegations of domestic violence, substance abuse and/or mental health issues
Substantial experience with domestic violence issues in both the civil and criminal areas
Presided over many family law cases involving relocation, nonparental custody and application of the Uniform Child Custody Jurisdiction Act

Insurance

Handled a variety of insurance bad faith, Insurance Fair Conduct Act, Consumer Protection Act, breach of contract and scope of coverage matters
Presided over bench trial on insurance coverage/breach of contract case regarding water damage, faulty construction, proximate cause and the duty of good faith and fair dealing

Personal Injury/Torts

Presided over multiple asbestos mesothelioma wrongful death cases from primary and/or secondary exposure, often spanning decades and involving multiple employers and work sites
Multiple cases against religious organizations for allegations of child sexual abuse
Premises liability cases involving slips and falls, occurring typically at local retailers
Railroad personal injury cases; for example, a claim regarding allegedly a defective train handrail
Multiple cases involving serious injury/wrongful death at construction sites
Allegations of design flaw, negligent construction, negligent maintenance and failure to warn for serious injuries sustained at ski terrain park
Allegations of product liability, negligence and breach of contract action brought by patient injured when surgical table abruptly fell during surgery
Wrongful death case brought by estate of an experienced professional roofer who died after tripping and falling through a skylight; appellate court upheld Judge Cahan's ruling that the property possessor did not violate a duty of reasonable care by delegating responsibility to the roofer, an independent contractor who had proper experience (Eyelander v. Prologis Targeted, Case No.: 82834-7-I (July 18, 2022).
Alleged gross negligence claim against local hospital and emergency service for releasing mentally ill patient who subsequently set fire to the family home, killing a relative; appellate court upheld judge Cahan's summary judgement dismissal (Michael Konicke v. Evergreen Emergency Services, Case No.: 80463-4-1)

Professional Liability

Wrongful death trial alleging medical negligence and failure to obtain informed consent for complications after breast reduction surgery
Medical negligence trial concerning complications following eye surgery
Medical negligence trial regarding alleged failure to diagnose during emergency treatment; Washington Supreme Court upheld Judge Cahan's ruling that the plaintiff could not also sue for alleged failure to obtain informed consent claim for the undiagnosed condition (Davies v. Multicare Health System, et al., Case No.: 100079-1, June 2, 2022)
Medical malpractice and medical battery trial involving a hysterectomy; allegations included claims that the physician violated the standard of care by ignoring the patient's instructions and by failing to consider an alternative diagnosis
Professional negligence and malpractice claims alleging failure to provide reasonable care and treatment, as well as deviations from the standard of care by unprofessional conduct
Bench trial involving legal malpractice, violations of Rules of Professional Conduct, disgorgement and attorneys' fees


Real Property/Environmental Law

Multiple real estate cases alleging a breach of the purchase and sales agreement, fraudulent concealment and failure to disclose on Form 17
Bench trial concerning extensive water leakage in a home after purchase; alleged fraudulent concealment, fraud in inducement and negligent misrepresentation
Presided over multiple cases concerning the Washington Condominium Act; alleged breach of warranty of habitability and breach of contract
Multiple cases involving water damage to real property with primary issues being knowledge, notice, causation and extent of damage
Numerous eminent domain/real property valuation cases in which governmental agencies sought to acquire private property for transit projects
Multiple real estate boundary disputes involving quiet title, adverse possession, easements, restrictive covenants, fence lines and conflicting survey results/historical records
Disputes between banks, brokers and property owners in cases of lost deeds or obvious errors in old deeds
Cases regarding requests to partition property, valuation, tenancy, ownership, evictions and ouster
Significant and complex trial for water and land pollution caused by local mint in violation of the Model Toxics Control Act
Honors, Memberships, and Professional Activities
Current activities:
Member, Regional Board of the Anti-Defamation League, 2023
Co-chair of the King County Commercially Sexually Exploited Children (CSEC) Task Force
KCBA, Labor and Employment Section

Activities while serving as a King County Superior Court Judge:
King County Superior Court Executive Committee
Chair, King County Superior Court Personnel Committee
King County Superior Court ADR Committee
Chair, King County Commercially Sexually Exploited Children (CSEC) Task Force

Professional Activities before joining the bench:
Planning Committee, Pacific Coast Labor and Employment Law Conference
Member, KCBA Labor and Employment Section
Trustee, KCBA Labor and Employment Section
Member, Civil Rights Section, Anti-Defamation League (ADL)
Chair, Legal Committee, Legal Voice (Formerly Northwest Women's Law Center)
Member, Legal Committee, Legal Voice (Formerly Northwest Women's Law Center)
Chair, Hiring Committee KCPAO
Member, Seattle Women's Commission, 1996–1998
Background and Education
Judge (Elected), King County Superior Court, 2008–2022
Chief Civil Judge, 2020–2021
Executive Committee, 2020–2021
Chair, Personnel Committee, 2012–2021
Chair, King County Commercially Sexually Exploited Children Task Force, 2019–2022

King County Prosecuting Attorney's Office, 1989–2008
Senior Deputy Prosecuting Attorney, Civil Division – Labor and Employment Section, 1999–2008 (Position included defending county departments in a wide range of employment litigation and included substantial advising)
Senior Deputy Prosecuting Attorney, Criminal Division, 1989–1999 (Specialized in homicide and sex crime—both adult and child victims—prosecution; position included appellate advocacy before the Washington Supreme Court and Court of Appeals)

Associate; Julian, Olson & Lasker, SC; Madison, WI; 1988–1989
Represented plaintiffs with federal and state civil rights, employment and tort claims
Presented sexual harassment prevention training to employers

J.D. and Master of Social Work, University of Wisconsin, 1988
Member, University of Wisconsin Law Review
Author, "Home Is No Haven: An Analysis of Sexual Harassment in Housing," University of Wisconsin Law Review, No. 6, 1987
Note and Comment Editor, Wisconsin Women's Law Journal
Law School Dean's List
Wisconsin Public Interest Award, 1988
Legal Writing Instructor, University of Wisconsin Law School, 1985–1987

Social Work and Counseling Experience
Sexual Assault Centre, Royal Price Alfred Hospital, Sydney, Australia Co-led incest survivor and sexual assault counseling groups and provided individual counseling
Rape Crisis Center, Madison Wisconsin Counseled victims immediately following sexual assaults, co-led adult survivors of incest groups and conducted public and private workshops
Domestic Violence Shelter, Ashdod, Israel
Women's Place (Battered Women's Shelter), Urbana, IL
Home Office
HOME OFFICE
Available to Travel
AVAILABLE TO TRAVEL
Disclaimer
This page is for general information purposes. JAMS makes no representations or warranties regarding its accuracy or completeness. Interested persons should conduct their own research regarding information on this website before deciding to use JAMS, including investigation and research of JAMS neutrals. See More
Search our global directory of mediators, arbitrators and ADR professionals.
FIND A NEUTRAL