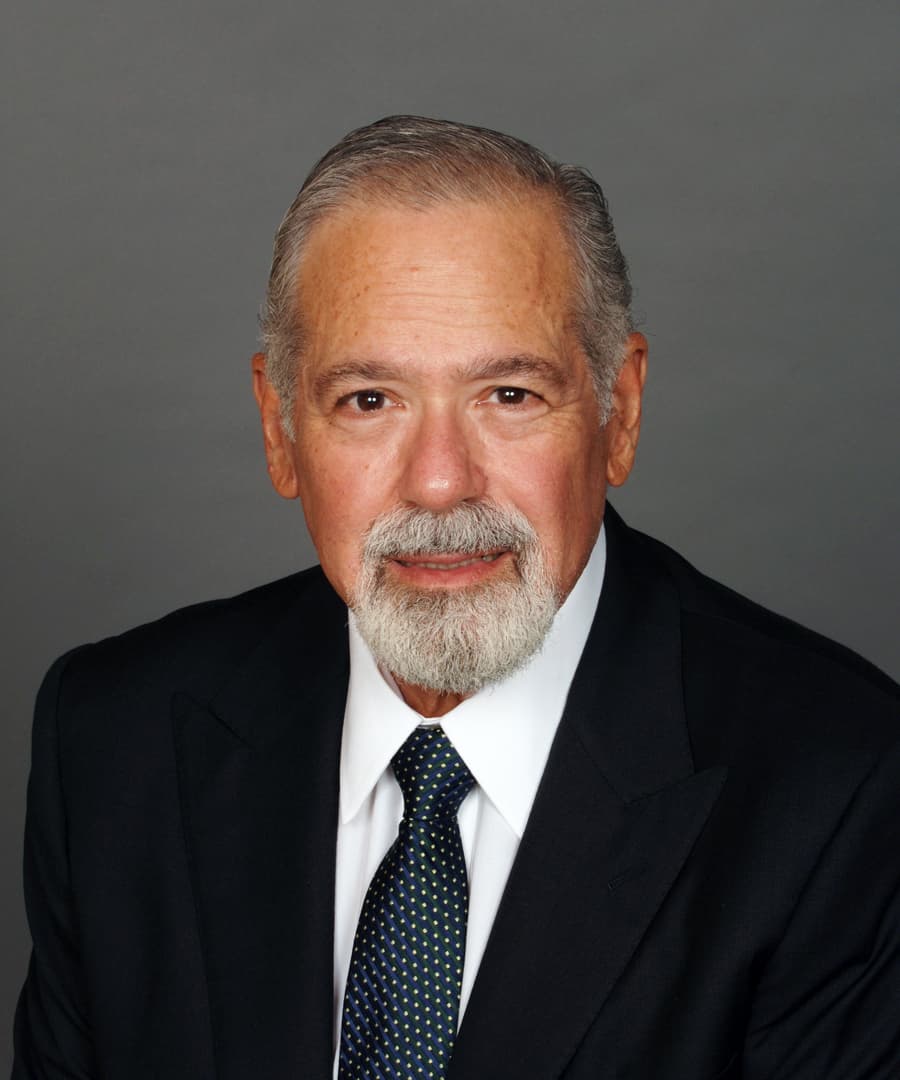 General Biography
Practice Areas
Business Commercial
Construction Defect
Construction
Cybersecurity & Privacy
Employment
Engineering and Construction
Entertainment and Sports
Federal Law
Governmental Public Agency
Health Care
Insurance
Intellectual Property
International & Cross-Border
Personal Injury Torts
Real Property
Securities
Surety
Honors, Memberships, and Professional Activities
Background and Education
Richard Chernick, Esq. is the Vice President and the Managing Director of JAMS' Arbitration Practice. He is a recognized expert in the resolution of complex, multi-party matters, and has conducted over 1,900 arbitrations and mediations before all major administering institutions, both domestically and internationally. Mr. Chernick is the former Chair of the Dispute Resolution Section of the American Bar Association, and the Founding President of the College of Commercial Arbitrators. He served as the ABA's Advisor to the Revised Uniform Arbitration Act, and is a Fellow of the Chartered Institute of Arbitrators.

Mr. Chernick is a member of the Advisory Board of the Institute for Transnational Arbitration and of the arbitration panels of the Hong Kong International Arbitration Center, the Beijing Arbitration Commission, JAMS/Shenzhen Court of International Arbitration, Japan Commercial Arbitration Association, Korean International Arbitration Board, Asian International Arbitration Centre, and the Chicago International Dispute Resolution Association (CIDRA).

He has authored several leading texts on ADR, and was an adjunct professor at both Pepperdine Law School and UCLA Law School. He currently teaches arbitration at USC Gould School of Law, and is the Chair of the USC ADR Program Advisory Board. In recognition of his extensive experience as a neutral and his contribution to justice within the community, Mr. Chernick is the recipient of the "Champion of Justice Award," presented at the annual Western Justice Awards, 2019.

As a neutral, Mr. Chernick is committed to working with parties to manage their process early, and to structuring processes that effectively meet the unique needs of every dispute. He is a leader in this field, and a valued member of the esteemed panel of JAMS neutrals.
ADR Experience and Qualifications
25 years experience as an arbitrator (and 20 years as an arbitration advocate) in domestic and international, institutional and non-administered, sole and tripartite arbitrations
Mediator and arbitrator of complex disputes including commercial, real property, employment, entertainment, intellectual property, technology, construction, and public law matters, full time since 1994
Frequently serves as chair of tripartite panels of arbitrators before all major institutions in the United States
Consultant on dispute resolution issues, including clause drafting and dispute system design
ABA's Advisor to the drafting committee for the Revised Uniform Arbitration Act
Arbitration subject areas include the following:
Representative Matters
Construction

more than 50 cases involving construction defect claims (residential and commercial), road construction design, delay and disruption claims, design defects and engineering and architectural disputes

Employment

more than 40 cases including termination, ADA, disability discrimination, executive level employment and related compensation issues

Entertainment and Sports

more than 50 cases in all media, including profit participation and related disputes, distribution agreements, employment, talent contracts, management agreements, joint venture and partnership, agency disputes (talent-agency; agency-agency; employment disputes), idea submission, and copyright (sampling)

General Commercial

more than 100 miscellaneous commercial disputes of all descriptions, including post-acquisition accounting and earn-out disputes, and contract disputes of all descriptions

Health Care

more than 25 cases including insurance billing, pharma joint marketing agreements, joint development agreements, license disputes, drug ownership, biotech, clinical trials, and medical devices

Insurance

more than 20 cases in all commercial areas, D&O, E&O, employment, disability, environmental, mortgage insurance, entertainment, advertising, Cumis, prize contracts, sports related coverage, securities law, and professional liability

Intellectual Property

more than 35 cases including copyright, trademark, and trade dress in all media including film, television, music, video games, computer software, literary, cell phone technology, bar code technology, and medical devices

International & Cross-Border

more than 40 cases in all of the listed subject areas including technology, partnership, finance, intellectual property, internet (ICANN), entertainment, pharmaceutical, biotech and general commercial

Law Practice

more than 20 cases including lawyer-client fee disputes, lawyer-lawyer fee disputes, legal malpractice, law firm break-up, and ethical and fiduciary duty issues

Partnership

more than 50 cases of all descriptions

Patent

10 or more cases imbedded in license disputes in other areas (technology, pharma, biotech)

Real Property

more than 30 cases, including appraisal (ground lease, shopping center, office building), partnership, broker commissions, broker malpractice, purchase agreement non-disclosure (residential), joint ownership issues, UP-REIT transactions, leasing, and development disputes

Securities

10 or more cases in addition to many cases with securities issues imbedded in cases in the commercial and insurance coverage areas including broker fiduciary duty

Technology

more than 25 cases in telecom, cell phone technology, software, and medical devices

Telecom

15 or more cases in addition to many cases with telecom issues imbedded in cases in the commercial, technology and intellectual property area

Title Insurance

10 pure title insurance coverage disputes in addition to cases with such issues imbedded in cases in the real property area
Honors, Memberships, and Professional Activities
Completed Virtual ADR training conducted by the JAMS Institute, the training arm of JAMS.


Recognized as "Best Lawyers in Arbitration," Best Lawyers, 2023-2024
Recognized as "Lawyer of the Year" for Arbitration in Los Angeles, 2020, 2016
Listed on "Best Lawyers in America," Best Lawyers, 2020-2024
ADR Hall of Fame Recipient, California Lawyers Association, 2021
Recipient of the "Champion of Justice" Award, Western Justice Center, 2019
Recognized as an "ADR Champion", National Law Journal, 2016-2018
Recognized as a Best Lawyer, Alternative Dispute Resolution Category, Best Lawyers in America, 2005-2016
Selected as a Southern California Super Lawyer in the field of Alternative Dispute Resolution, 2010-2016, 2019-2022
Los Angeles ADR Lawyer of the Year, Best Lawyers, 2011 and 2015
Los Angeles Mediation Lawyer of the Year, Best Lawyers, 2013
Recognized as a leader among world's commercial arbitration specialists, Global Arbitration Review, 2013
Recognized as a Top California Neutral, Daily Journal, 2003, 2006-2010 and 2012
Recognized as a leading practitioner, Alternative Dispute Resolution Category, Who's Who Legal: California, 2009
Selected as an entertainment law "Power Mediator," Hollywood Reporter, 2007
Recognized as One of the 500 Leading Judges in America, Lawdragon Magazine, 2006
Peacemaker of the Year, Southern California Mediation Association, 1999
Griffin Bell Volunteer Service Award, Dispute Resolution Services, 1994
Bernard E. Witkin Amicus Curiae Award, California Judicial Council, 1994
Distinguished Service Award for Outstanding Contributions to the Responsible Use of ADR, American Arbitration Association, 1993
Presidential Award, Los Angeles Trial Lawyers Association, 1993
Legal Services Leadership Award, Western Center on Law and Poverty, 1993
Norma Zarky Memorial Award, Beverly Hills Bar Foundation, 1991
Past president, Los Angeles County Bar Association, the Legal Aid Foundation of Los Angeles, and past Chairman of the Board of Dispute Resolution Services, Inc., the dispute resolution program of the Los Angeles County Bar Association
Co-presenter, "Drafting and Enforcing Effective ADR Provisions," State Bar of California 84th Annual Meeting, 2011
Author or co-author of leading texts on ADR, Employment ADR, and international arbitration and mediation; frequent trainer and lecturer on arbitration and mediation topics. Author of monthly ADR Practitioner column in Los Angeles and San Francisco Daily Journal
Received comprehensive training in JAMS in-house Entertainment Law workshops including, but not limited to:

"Net Profits and New Media: The Future of Entertainment Litigation"
"Legal Issues and Developments in Video Game Law"
ADR Profiles
Background and Education
Partner, Gibson, Dunn & Crutcher, 1977-1994; (associate, 1971-1976); specialized in commercial litigation and domestic and international arbitration
Law Clerk, Donald R. Wright, Chief Justice of California, 1970-1971
J.D., University of Southern California (USC), 1970 (Order of the Coif, Articles Editor, S. Cal. L. Rev.)
A.B., University of California Los Angeles (UCLA), (English), 1967
Home Office
HOME OFFICE
Century City, California
1925 Century Park East, 14th Floor, The Watt Plaza, Los Angeles, CA 90067
View Location Details
Los Angeles, California
555 West 5th St., 32nd Floor, Los Angeles, CA 90013
View Location Details
Available to Travel
Disclaimer
This page is for general information purposes. JAMS makes no representations or warranties regarding its accuracy or completeness. Interested persons should conduct their own research regarding information on this website before deciding to use JAMS, including investigation and research of JAMS neutrals. See More
Search our global directory of mediators, arbitrators and ADR professionals.
FIND A NEUTRAL