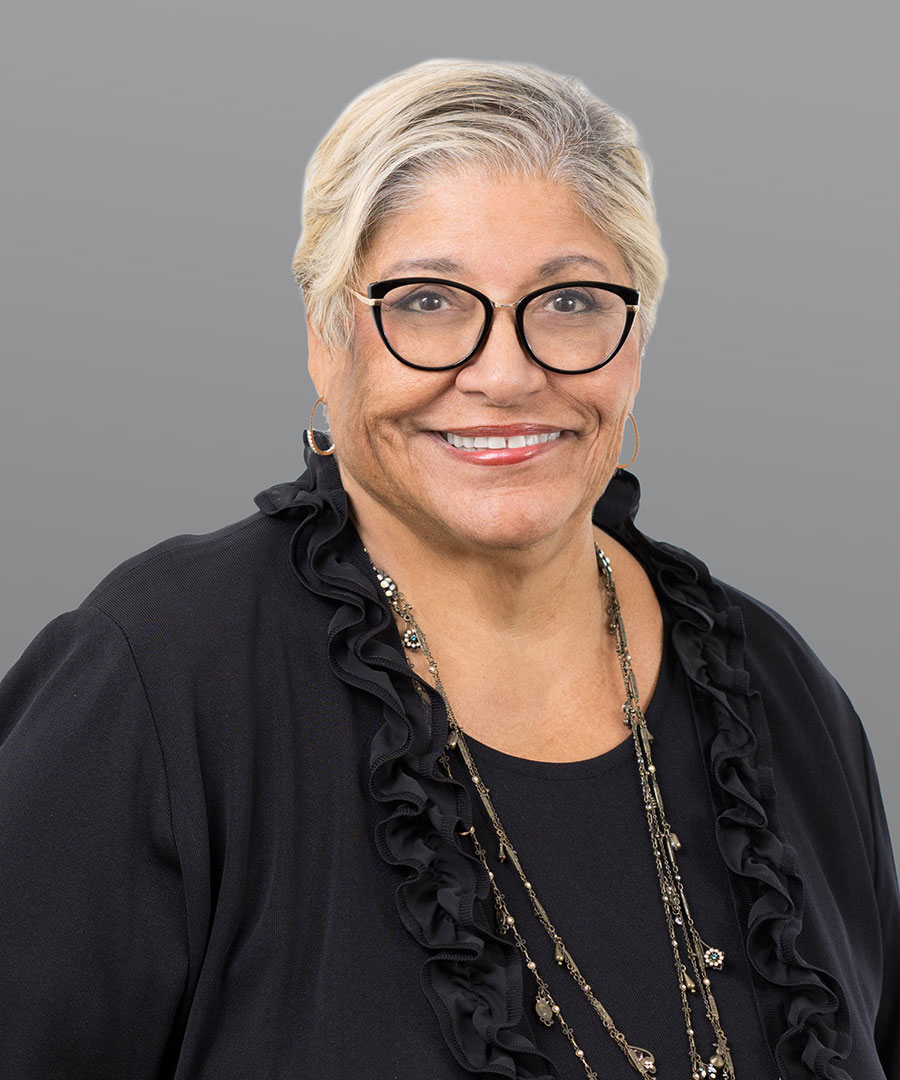 Hon. Candace Cooper (Ret.)
Hon. Candace Cooper (Ret.)
General Biography
Practice Areas
Appellate
Business Commercial
Construction Defect
Cybersecurity & Privacy
Employment
Entertainment and Sports
Environmental
Family Law
Health Care
Higher Education & Title IX
Insurance
Intellectual Property
Negligence
Professional Liability
Real Property
Honors, Memberships, and Professional Activities
Background and Education
Hon. Candace Cooper (Ret.) has nearly three decades of judicial experience and has earned a reputation as a highly accomplished judge with a common sense approach to resolving disputes. Justice Cooper brings an ideal temperament and a wealth of legal expertise in handling complex, often highly publicized cases.
She served for nine years on the California Court of Appeal, Second District, most recently as Presiding Justice of Division Eight from 2001-2008, and as a Superior and Municipal Court judge prior to that. Justice Cooper has also served on the Los Angeles Superior Court for 12 years, handling a variety of assignments, ranging from court management, civil master calendar and civil trials to felony criminal and death penalty trials to juvenile dependency and delinquency.

During her noteworthy career, Justice Cooper has also made tremendous contributions to the legal community through her dedicated involvement in educational and professional associations. She served as president of the California Judges Association from 1988-1989. She was the second African-American, as well as the second woman, to head the nearly 2,000-member voluntary professional association representing all judicial officers throughout the state from the California Supreme Court to the remaining Justice Courts.
Justice Cooper also served as a faculty member for the Continuing Judicial Studies Program, the Judicial College and the New Judges Orientation, teaching courses in evidence, jury selection, fairness and elimination of bias.
Representative Matters
Arbitration

Unconscionability
Required disclosures for binding arbitration agreements
Scope of arbitrator power
Action to enforce arbitration award

Attorney Fees

Award of experts witness fees against municipality
Award of attorney fees against board of homeowners association
Attorney fees under Intervenor Compensation Provisions
Determination of prevailing party

Attorney Malpractice

Companion malicious prosecution case

CEQA / Class Action Litigation
Commercial/Business Litigation

Contract interpretation

Course of performance
Implied-in-fact contracts
• Ownership of employee inventions

Contract performance

Exclusive distribution rights

Misappropriation
Intellectual Property

Conflict of Laws / Discovery Disputes

Scope

Privacy
Trade secrets
Attorney-client privilege
Clergy-penitent privilege

Sealing and protective orders

Construction

Construction Services Licensing Law
Construction defect

Election Law

Compliance with Election Code
Initiative requirements

Revision vs. amendment of State Constitution
"Single Issue" limitation

Employment

FEHA

Wrongful termination/employment discrimination
Attorney fee awards
Expert fee awards

B&P 1700
Workers compensation
Wage & Hour

Family Law

Professional goodwill as community asset
"In Kind" property division

Foreign Judgment

Uniform Foreign Money Judgments Recognition Act

Finality of foreign judgment
Public policy

Insurance

Coverage

"Duty to defend"
Excess policy coverage
Subrogation

Liability

Intellectual Property

Unauthorized commercial appropriation of name, photo or likeness
Right of publicity/right of privacy
Copyright Act
Uniform Trade Secrets Act
Misappropriation of patents/trademarks
Licensing
Infringement
Agreement to disclose abstract idea
Good will

Medical Malpractice

Standard of care
Statute of limitations

Negligence

Existence of duty
Assumption of risk

Probate

Creditor claim vs. will challenge

Product Liability

Design defect/manufacturing defect
Failure to warn

Real Property

Premises liability
Condominium association

Interpretation of CC&Rs
Liability of homeowners association board

Escrow

Misappropriation of trust assets by escrow agent officers and employees

Subdivision and Map Acts
Landlord-tenant

Statuses of Limitation
Water Law

Allocation of storage space in Central Basin water resource

Wrongful Death

Responsibility of amusement park as "common carrier"
Honors, Memberships, and Professional Activities
Completed Virtual ADR training conducted by the JAMS Institute, the training arm of JAMS.


Honoree, National Bar Association Hall of Fame, 2015
Roger J. Traynor Memorial Award, Appellate Justice of the Year, Consumer Attorneys Association of Los Angeles, 2003
Bernard S. Jefferson Judge of the Year Award, California Association of Black Lawyers, 2002
Crystal Heart Award, Loved Ones of Homicide Victims, 2000
Justice Joan Dempsey Klein Distinguished Judge Award, California Women Lawyers, 1997
Alumni Merit Award, University of Southern California, General Alumni Association, 1994
Outstanding Trial Jurist, Los Angeles County Bar Association, 1992-1993
Criminal Court Judge of the Year, Century City Bar Association, 1992
Silver Achievement Award, Los Angeles Y.W.C.A., 1991
Superior Court Judge of the Year, Los Angeles County Bar Association Criminal Justice Section, 1990
Ernestine Stalhut Award, Women Lawyers Association of Los Angeles, 1989
Board of Councilors, University of Southern California Law Center, 1997-present; Chair, 2001–2003; Vice-Chair, 1999-2000; General Alumni Association; Board of Directors, 1995
Judicial Council Select Committee on Judicial Retirement, 1993
The State Bar of California: Commission on the Future of the Legal Profession and the State Bar, 1992-1995
Judicial Council Advisory Committee on Racial and Ethnic Bias in the Courts, 1991-1997
Judicial Council Advisory Committee on Private Judges, 1989-1990
ABA Advisory Committee for "Understanding the Courts" Videotape Project, 1988-1990
President, California Judges Association, 1988-1989; Executive Committee, 1987-1988; Chairperson, Annual Meetings Seminar Committee, 1986
Municipal Court Judges Association, Planning & Research Advisory Committee, 1984-1987; Marshal's Committee, 1982
Board Member, LAC/USC Institutional Review Board, 1981-1988
Life Member, National Bar Association, 1980-present
Member, Los Angeles County Bar Association, 1974-present
Panelist, California State Bar Association Annual Meeting, 1998, 2008
Lecturer, Los Angeles County Bar Association, 2004
Lecturer, Consumer Attorneys Association of Los Angeles, 2003
Lecturer, California Statewide Conference on Race and Ethnic Bias in the Court, 2002
Lecturer, Judicial College, 1981, 1982, 1987, 2002 (Bernard Witkin Lecture)
Faculty, Continuing Judicial Studies Program (CJSP) 1982, 1984, 1986, 1998
Lecturer, Continuing Education of the Bar, 1992, 1994, 1996
Lecturer, Center for Judicial Education and Research (CJER), 1981-1982
Received comprehensive training in JAMS in-house Entertainment Law workshops including, but not limited to:

"Net Profits and New Media: The Future of Entertainment Litigation"
"Legal Issues and Developments in Video Game Law"
ADR Profiles
"Knack for Settlements," ADR Profile, Daily Journal, January 27, 2017
"Minority Powerbrokers Q&A Series with Justice Candace Cooper," Law360, November 5, 2014
"Peacekeeping and Persistence," ADR Profile, Daily Journal, August 21, 2009
Background and Education
Presiding Justice, California Court of Appeal, Second District, Division Eight, 2001-2008
Associate Justice, California Court of Appeal, Second District, Division Two, 1999-2001
Judge, Los Angeles County Superior Court, 1987-1998
Judge, Los Angeles Municipal Court, 1980-1987
Associate, Gibson, Dunn & Crutcher, 1974-1980
Summer Associate, O'Melveny & Myers, 1972
Law Clerk, Occidental Petroleum Oil Company, 1971
J.D., University of Southern California, Gould School of Law, 1973
B.A., University of Southern California, 1970
"I just have the highest, highest praise for her... she has an ideal judicial temperament."
"She is extraordinarily professional and very competent and knowledgeable."
"She is very smart and grasps complex issues quickly. She also has an impressive memory and ability to recall which results in very efficient and timely rulings. She requires that the attorneys know their case, their theories and how the discovery/evidence sought and adduced fits within those theories from very early in the case. She also focuses on the practical — particularly when dealing with production of voluminous evidence — which requires independent and creative problem solving in the context of discovery production."
"Justice Cooper is excellent. She was very instrumental in getting this case settled after the mediation…I will definitely use her again."
"What most impressed me was that she followed up a couple times on her own and acted as a telephone mediator… that's something no other mediator has done, and I've been doing this for a while."
"She's a good listener and works hard to understand the positions that various sides have…"
"I just have the highest regards for Justice Cooper and I know that she was recommended by our lead attorney to be used on an upcoming case…"
"She does not tend to cut people off, she does not pre-judge. By nature, she's a collaborator, as opposed to an advocate."
"She was able to express difficult and sensitive issues in a delicate and compassionate way, but she also has steel in her spine. She has a very good sense for when she needs to be blunt."
"Cooper flawlessly walks the line between tactful and tenacious…"
Home Office
HOME OFFICE
Century City, California
1925 Century Park East, 14th Floor, The Watt Plaza, Los Angeles, CA 90067
View Location Details
Los Angeles, California
555 West 5th St., 32nd Floor, Los Angeles, CA 90013
View Location Details
Available to Travel
Disclaimer
This page is for general information purposes. JAMS makes no representations or warranties regarding its accuracy or completeness. Interested persons should conduct their own research regarding information on this website before deciding to use JAMS, including investigation and research of JAMS neutrals. See More
Search our global directory of mediators, arbitrators and ADR professionals.
FIND A NEUTRAL