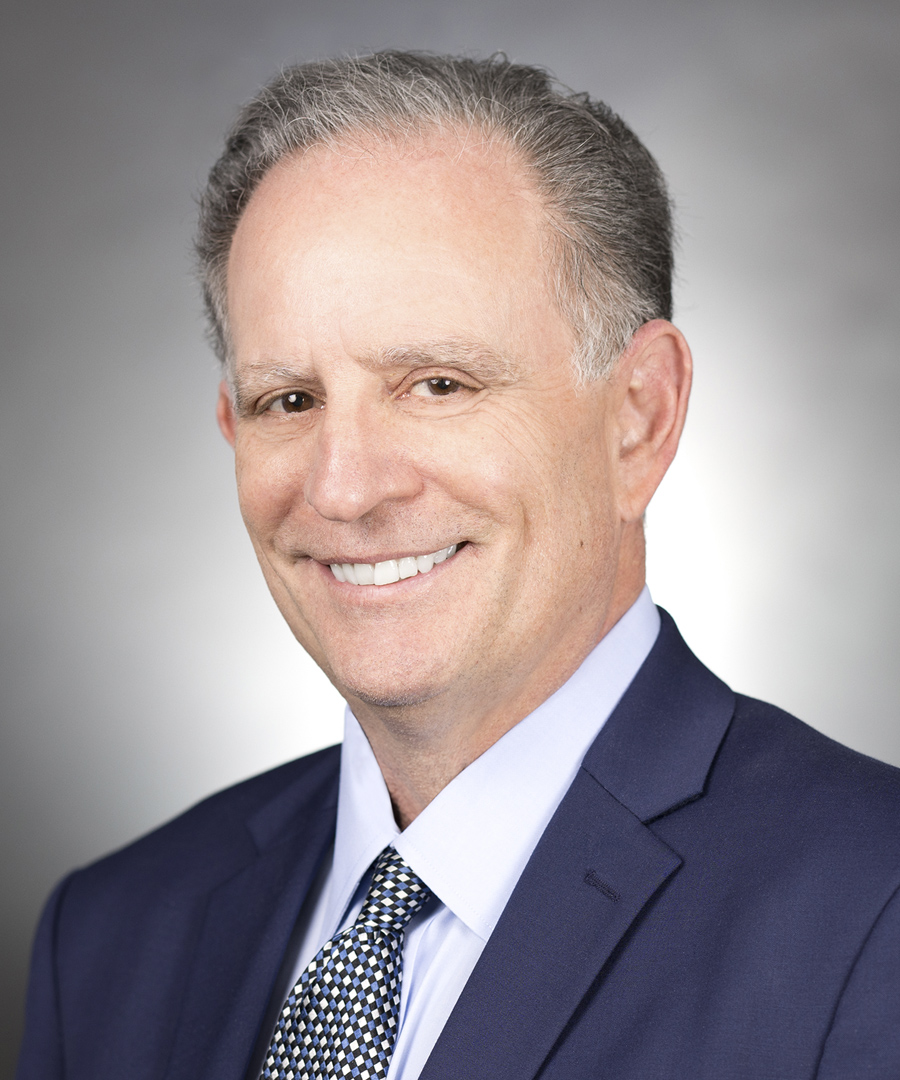 General Biography
Practice Areas
Aviation
Business Commercial
Employment
Health Care
Real Property
Honors, Memberships, and Professional Activities
Background and Education
Daniel A. Platt, Esq., has been an arbitrator and a mediator since 2021 and has acted as a neutral in dozens of matters involving health care payor/provider, commercial, real estate, consumer and ADA disputes. Prior to joining JAMS, Mr. Platt practiced for more than 35 years as a trial attorney focusing on complex commercial litigation matters, including health care, real estate, leasing, tax credits, food manufacturing, aviation, trade secrets and other business and contract issues.
Mr. Platt has experience trying cases in both state and federal courts, regularly defending and prosecuting matters in the real estate, health care, ERISA, securities, consumer class action cases, aviation, banking and financial services, food manufacturing and processing, and hospitality industries. He has also represented clients in disputes involving partnerships, breach of contracts, securities, commercial leasing, trusts and estates, and employment. Mr. Platt has represented both health care providers and health care payors, and brings a strong understanding of both sides of the table to his ADR practice. He has extensive experience advising health care providers, third-party administrators and insurance providers in connection with claims involving denial of medical benefits, claims of underpayment, billing, unfair competition, breach of administrative services agreements, theft and misappropriation of trade secrets, improper termination of services contracts, coverage disputes, and employee benefit plan member and insured claims. Mr. Platt has experience litigating Medicare reconciliation matters, and he has represented medical device companies in various licensing agreement disputes.
Mr. Platt applies a flexible approach to mediating disputes, ranging from facilitative to evaluative, depending on the facts, circumstances, parties and status of the case. His broad experience helps him to establish the trust and confidence of principals, carriers and counsel.
Representative Matters
Aviation

Represented commercial aviation trading companies regarding commercial jet parts, engines and engine part transactions

Breach of contract
Fraud
Breach of aircraft engine lease
Failure to accurately disclose condition of parts
Failure to provide full engine records
Failure to report usage

Business Commercial

Represented businesses and individuals across dozens of industries in cases involving:

Breach of contract
Breach of partnership agreement
Misappropriation of trade secrets
Shareholder/member/owner disputes
Receiverships
Fraud and breach of fiduciary duty
Food manufacturing dispute between co-packer and supplier over exclusive supply agreement
Food manufacturing dispute between co-packer and supplier over claims of fraud
Food manufacturing dispute over theft of recipe
Represented multiple biomedical device manufacturers and owners in various licensing disputes

Employment

Represented multiple employers in wrongful termination and discrimination cases

Breach of employment agreement
Breach of noncompetition agreement
Misappropriation of trade secrets
Violation of wage and hour laws
PAGA claims

Health Care

Represented health insurance companies, third-party administrators, medical billing companies, pharmacy benefit managers and ambulatory surgery centers in matters involving denials of managed care claims and benefits, trade secrets, unfair competition, audits, billing, coding and Medicare reconciliations; some of those matters include the following:

Breach of administrative services agreement
Breach of purchase and sale agreement
Consumer claims
Commercial claims
Payor/provider claims
Utilization management
Breach of noncompete agreement
Class action claims regarding denial of benefits
Workers' compensation lien consolidation cases
PAGA cases regarding medical billing fraud
Pharmacy benefit management cases, including private labeling
Specialty pharmacies
Medical billing and collections
RICO claims
Medicare billing
Dialysis billing and collections
Air ambulances
State regulatory matters
Short-term health care policies
Appeals regarding denials and independent physician reviews

Real Property

Represented builders, owners, operators and developers in connection with partnership disputes, financing, entitlements, construction defects, trespass, commercial unlawful detainer cases, tax credit syndicators in low-income-housing disputes with developers, and oil and gas companies with respect to drilling rights; types of matters include:

Breach of contract cases for allegedly failing to complete a development
Low-income tax credit financing
Title claims
Commercial lease disputes
Lease reformation
Construction defects
Specific performance cases
Quiet title cases
Fraud in connection with leases and partnership agreements
Environmental damage
Dissolution of partnerships and sale of property
Receiverships
Breach of lease
Honors, Memberships, and Professional Activities
Memberships and Affiliations
Bar Admissions: California (1987), Texas (2014), New York (2016) and Montana (2021)
Association of Business Trial Lawyers
Health Care Administrators Association
California Society for Healthcare Attorneys
Panelist, American Health Law Association
Panelist, Dispute Prevention & Resolution, Inc.
Former Panelist, American Arbitration Association
Panelist, FINRA
Panelist, National Arbitration and Mediation
California Bar Association
Los Angeles County Bar Association
Texas Bar Association
New York Bar Association
Montana Bar Association
Selected Awards and Honors
Best Lawyer, Commercial Litigation, The Best Lawyers in America, 2021–2023
Southern California Super Lawyer; Business Litigation, Civil Litigation Defense and General Litigation; Thomson Reuters; 2007, 2010–2020
AV Preeminent, Martindale-Hubbell
Selected ADR Trainings
Mediating the Litigated Case, Straus Institute for Dispute Resolution, Pepperdine Caruso School of Law, 2020
Certificate in Advanced Negotiation Skills, Harvard University – Division of Continuing Legal Education, 2020
Alternative Dispute Resolution Program, United States District Court for the Central District of California
Background and Education
Partner, Loeb & Loeb LLP, 2011–2023
Partner, Katten Muchin Rosenman LLP, 2004–2011
President, Pacific Aviation Group LLC, 2000–2004
Vice President/General Counsel, Southern California Aviation LLC, 2000–2004
Owner, Platt & Associates, 1995–2000
Associate, McCambridge Deixler Marmaro & Goldberg, 1989–1995
Associate, Adams Duque & Hazeltine, 1987–1989
J.D., Fordham Law School, 1987
B.S., Industrial and Labor Relations, Cornell University, 1984
"Dan's unique ability to remain objective and guide parties towards mutually beneficial solutions is unparalleled. He is an exceptional mediator."
Trial Lawyer
"I have had the pleasure of working with Dan. His litigation prowess, judgment and professionalism are second to none."
Shareholder
"Dan has a remarkable ability to listen attentively, identify key issues and facilitate constructive dialog between conflicting parties."
General Counsel & Chief Compliance Officer
"Dan knows people as well as he knows the law. His depth of knowledge and expertise, combined with his empathetic approach to cases, make him one of the best problem solvers I have ever worked with, and an ideal choice for any dispute resolution."
Leading Class Action Lawyer
"I have known Dan personally and professionally for over 35 years. His demeanor, acumen, experience and attention to detail are second to none."
General Counsel
Home Office
HOME OFFICE
Century City, California
1925 Century Park East, 14th Floor, The Watt Plaza, Los Angeles, CA 90067
View Location Details
Los Angeles, California
555 West 5th St., 32nd Floor, Los Angeles, CA 90013
View Location Details
Available to Travel
Disclaimer
This page is for general information purposes. JAMS makes no representations or warranties regarding its accuracy or completeness. Interested persons should conduct their own research regarding information on this website before deciding to use JAMS, including investigation and research of JAMS neutrals. See More
Search our global directory of mediators, arbitrators and ADR professionals.
FIND A NEUTRAL