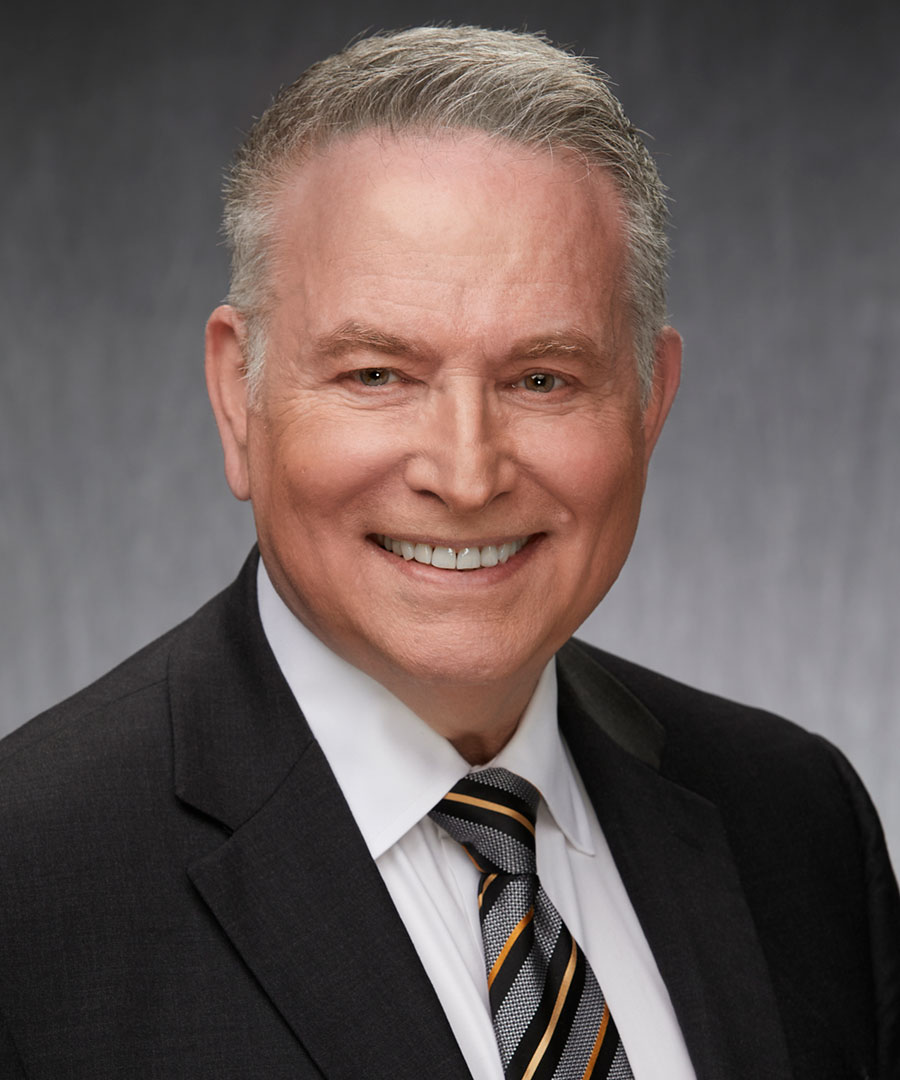 Hon. David I. Brown (Ret.)
Contact Case Manager
Dayo Horton
1415 L Street Suite 700
Sacramento, CA 95814
T: 916-830-7124
F: 916-565-7780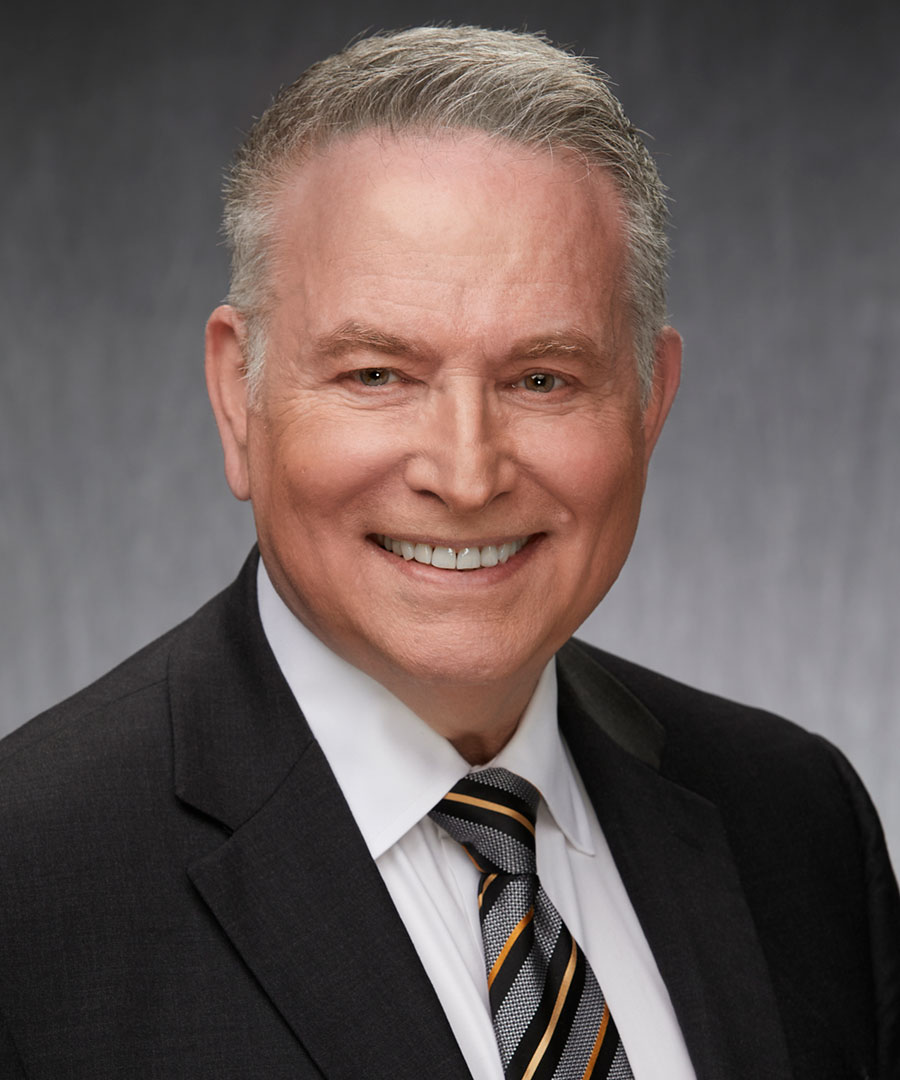 Hon. David I. Brown (Ret.)
Contact Information
Dayo Horton
1415 L Street Suite 700
Sacramento, CA 95814
T: 916-830-7124
F: 916-565-7780
General Biography
Practice Areas
Business/Commercial
Construction Defect
Construction
Employment Law
Health Care
Insurance
Personal Injury and Torts
Professional Liability
Real Estate & Real Property
Honors, Memberships, and Professional Activities
Background and Education
Hon. David I. Brown (Ret.) is a full-time mediator and arbitrator with JAMS, bringing over 46 years' experience in the legal profession. In 2008, Judge Brown was appointed to the Sacramento County Superior Court. Starting in 2010, Judge Brown served in the Law and Motion Department and worked to eliminate the court's backlog. From 2010 to 2021, he also served in the Civil Settlement Department, settling numerous personal injury claims, business and employment disputes, lemon law cases and professional negligence claims, among others.
Drawing from his extensive civil litigation experience as a lawyer, Judge Brown brings a balance of legal thinking and commonsense reasoning to each case. His extensive background in mediation and settlement conferences allows him to evaluate both factual and legal claims, and to help the parties reach reasoned resolution.
Judge Brown is known as a fair, detailed and reasoned neutral, respected by both plaintiffs and defendants. He was named Judge of the Year by the Capitol City Trial Lawyers Association in 2012 and Judge of the Year by the Sacramento Valley Chapter of the American Board or Trial Advocates in 2013. Those who have appeared before him have witnessed his fairness and settlement skills. A Daily Journal article included the following comments regarding Judge Brown:
"[Judge Brown has] shown an open mind."
"His ego is not involved."
"He likes to engage in a healthy debate with the lawyers in open court […] he's not someone who is afraid, if the arguments and evidence take him that way, to change his mind."
"He is an avid researcher."
"[Judge Brown] places a high importance on civility."
Before his appointment to the bench, Judge Brown was a co-founder of the Law Offices of Bailey & Brown, where he had an extensive civil litigation practice, handling matters in the following areas: insurance litigation, personal injury, uninsured and underinsured motorist arbitration, professional errors and omissions, insurance coverage litigation, construction defect claims/litigation, employment litigation, administrative proceedings, elder abuse litigation and others. In addition to his civil litigation practice, Judge Brown provided private mediation and arbitration services to the legal community, helping to resolve over 300 cases.
Judge Brown has lectured extensively to various bar associations, at judges' seminars and training sessions, and for other legal and law-related organizations, including the Sacramento Paralegal Association. He has lectured on many occasions for the Sacramento County Bar on law and motion matters, including e-discovery, name and gender changes practice, and attorneys' fees and costs issues, as well as
creditor/debtor issues and lis pendens.
Representative Matters
Automotive Disputes

Numerous Song-Beverly Consumer Warranty Act claims, better known as California's lemon law
Disputes involving resolution of attorneys' fees in lemon law cases

Business/Commercial

Numerous disputes between partners or co-owners as to management and possible dissolution of various business enterprises
Numerous matters involving breach of contract and contractual interpretation

Construction

Numerous matters between contractors, subcontractors, developers and purchasers involving various construction defect claims
Issues involving recoupment of indemnitee claims
Disputes involving contractual interpretations

Discovery

Numerous discovery motions determining scope of discovery, granting and enforcement of protective orders, compelling responses to discovery, enforcement of subpoenas and motions to quash

Elder Abuse

Disputes regarding allegations of physical abuse and neglect by skilled nursing facilities, residential care facilities for elders, and hospitals
Elder abuse claims involving assessments and regulatory penalties
Numerous disputes over elder physical and financial abuse, undue influence, breach of fiduciary duties, conversion and fraud

Employment Law

Class actions and California Private Attorneys General Act cases arising out of a variety of legal settings, including employment and false advertising
Numerous state and federal wage and hour claims involving waiting time, failure to pay overtime, meal and rest breaks, and minimum wage
Gender discrimination and sexual harassment claims
Numerous trials and settlements involving wrongful terminations, sexual discrimination, age discrimination, race/cultural background discrimination, sexual harassment and hostile work environment

Health Care

Health care provider claims for reimbursement from payors
Contract disputes between health insurance plans and payors, including service agreements regarding hospitals

Insurance

Multiple cases involving coverage disputes, policy interpretation, excess coverage, construction defect coverage and fees/costs claims
Disputes involving declaratory relief actions on insurance coverage/policy

Personal Injury and Torts

Binding arbitrations of personal injury matters involving uninsured motorist and underinsured motorist (UM/UIM) claims
Arbitrator of insured and uninsured motorist accidents
Numerous personal injury claims involving the litigation of hundreds of automobile cases, many to verdict
Premises liability cases litigated to verdict
Hundreds of summary judgment and summary adjudication motions related to premises liability; government tort claims; vehicle claims, including autos and commercial trucking; premises liability; and government tort exposure claims

Product Liability

Products liability litigation, including claims involving medical devices, construction equipment and vehicle defects

Professional Liability

Numerous claims for professional negligence and malpractice, including medical, legal, accounting, real estate errors and omissions, directors and officers liability and others.

Real Estate & Real Property

Arbitrator for business disputes involving commercial leaseholds and errors and emissions of real estate brokers/agents
Foreclosure/HBOR claims involving both residential and commercial properties and interpretation of applicable statutes, both state and federal
Claims for wrongful foreclosure on residences, involving banks
Matters involving unlawful detainer cases on apartment buildings
Securitization claims involving real estate and real property matters

Tribal

Tribal disputes, including numerous claims regarding taxation, and tribal liability issues
Honors, Memberships, and Professional Activities
Memberships and Affiliations
American Board of Trial Advocates

Member, 1998–present
President, Sacramento Valley Chapter, 2017–2018
National Board Representative, 2018–present
Co-Chair, National Committee for the Independence of the Judiciary, 2017–2020

Anthony M. Kennedy Inns of Court

Judicial Master, 2012–2016
National Award for Best Program, 2017

Center for Judicial Education and Research

Member, Civil Law Curriculum Committee, 2015–2020

Sacramento County Law Library

Board Member, 2011–2020
President, 2014–2020

Member, Operation Protect and Defend
Member, California Judges Association
Sacramento Superior Court CommitteesRules Committees

Education Committee
Jury Committee
New Courthouse Committee
Civil Advisory Committee
Executive Committee, 2014–2018
Selected Awards and Honors
Judge of the Year, Capital City Trial Lawyers Association, 2012
Judge of the Year, Sacramento Valley Chapter, American Board of Trial Advocates, 2013
Selected Faculty and Educational Programs
Lecturer, "Master in Trial: Motions for Summary Judgement and Summary Adjudication," American Board of Trial Advocates, 2020
Presenter, "Attorneys' Fees and Costs," California Center for Judicial Education and Research Institute, 2018
Presiding Justice, National Ethics Competition, 2017, 2019
Lecturer, Monterey Conference, California Judges Association, 2015
Background and Education
Judge, Sacramento County Superior Court, 2008–2021
Co-Founder/Partner, Law Offices of Bailey & Brown, 1977–2008
Judge, Pro Tempore, Sacramento Small Claims Department, 1985–1995
Associate, Rust & Armenis, 1974–1977
J.D., University of California, Davis School of Law, 1974
Editor, Law Review, 1973
B.A., cum laude, California State University, San Diego, 1971
Home Office
HOME OFFICE
Available to Travel
Disclaimer
This page is for general information purposes. JAMS makes no representations or warranties regarding its accuracy or completeness. Interested persons should conduct their own research regarding information on this website before deciding to use JAMS, including investigation and research of JAMS neutrals. See More
Search our global directory of mediators, arbitrators and ADR professionals.
FIND A NEUTRAL