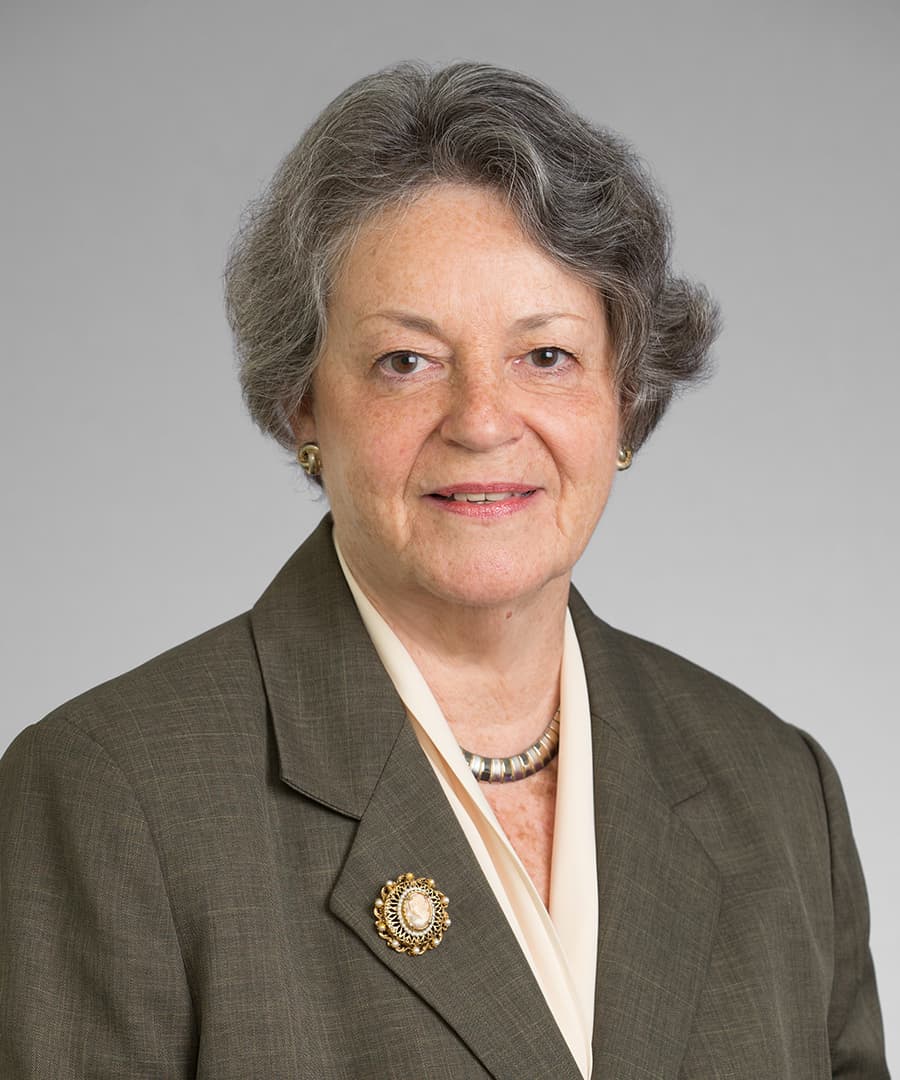 Hon. Carolyn E. Demarest (Ret.)
General Biography
Practice Areas
Business/Commercial
Class Action and Mass Tort
Employment
Environmental
Family Law
Health Care
Intellectual Property
Professional Liability
Real Property
Honors, Memberships, and Professional Activities
Background and Education
Hon. Carolyn E. Demarest (Ret.) served as Presiding Justice of the Commercial Division, Supreme Court, Kings County from its inception in 2002 through 2016. As Presiding Justice, Judge Demarest developed the Commercial Division into one of the most influential commercial courts in the country. She is a revered and universally respected figure in the judiciary.
Justice Demarest served for 26 years on the Supreme Court, Kings County, from 1990-2016. Her substantial practice area expertise includes banking, business/commercial, condominium/co-op, class action, employment, environmental, health care, intellectual property, professional liability, and real property. Prior to her term at the Supreme Court, she served as a Justice for five years in the Family Court of the State of New York where she gained expertise in matrimonial and family law matters.
Justice Demarest began practice as an associate at Skadden, Arps, Slate, Meagher & Floam where she handled both corporate and litigation matters. Following service to Civil Court Judge Stanley Danzig as a Law Clerk, Justice Demarest served for seven years as Assistant Chief of the Appeals Division of the New York City Corporation Counsel where she was responsible for drafting briefs and arguing appeals on all aspects of city business including issues of constitutional, administrative and municipal law, labor, torts, contracts, education and civil service law.
In 1985, Mayor Koch appointed Justice Demarest to the Family Court of the State of New York where she continued to serve until her appointment to the Supreme Court by Governor Mario Cuomo in 1990. In 1991, Justice Demarest was elected to the New York State Supreme Court, Kings County.
Justice Demarest is known as a leader in jurisprudence within the legal community. She has served on the Civil Law and Skills Curriculum Committees for the annual Judicial Seminars and was the editor and an author of the Kings County Criminal Term Manual. She is a frequent lecturer for New York State Bar Association CLE courses and was a member of the New York State Bar Association Task Force on CLE.

In her thirty-three years on the bench, including 14 years as Presiding Justice of the Commercial Division, Supreme Court, Kings County, Justice Demarest presided over thousands of cases and accumulated significant experience in a broad spectrum of practice areas. Select examples of representative matters she presided over include:
Representative Matters
Additional Representative Matters

Numerous cases involving claims by a bank customer that the bank had breached a duty to fund construction or bridge financing for a project after initially granting the application for such funding, resulting in damages to the customer
Case involving the determination of a recovery to be accorded a corporate investor which had invested the assets of its employee pension plan with the Bernard Madoff Investment Securities LLC
Numerous cases involving condominium conversion and development

Multiple disputes tied to complaints of defective construction
Case involving claim that the sponsor had breached its obligations by failing to obtain J-51 tax benefits for the condominium
Settled a case involving a cooperative conversion of six rental apartment buildings containing 455 units previously rent controlled or stabilized, the sponsor's failure to sell 70% of the units over a twenty year period, retaining them for rental at market rates at significant profit

Business/Commercial

Hundreds of cases involving alleged breaches of contracts of all kinds, including sales contracts in which fraud in the inducement relating to volume of sales, quality of product, or misrepresentations concerning market share and unfair competition constituting alleged breaches of non-compete clauses and tortuous interference with contract, were at issue
Numerous cases involving the dissolution of corporations and limited liability companies, often including allegations of breach of contract and breach of fiduciary duty. Many of these matters involved family business relationships, and occasionally, estate-related problems in which multiple generations of family members were disputing entitlements
Multiple cases involving failure of a former employee to comply with the terms of a non-compete or trade secrets confidentiality provision in an employment contract. Such actions frequently included claims for damages against the new employer for unfair competition
Multiple cases requiring a determination whether a purported contract established a joint venture or created an enforceable contract for the sale of real property
Cases involving allegations of waste and mismanagement, self-dealing, and various claims of fraud constituting a breach of fiduciary duty
A case involving a multi-year action brought by several limited partners in a real estate tax shelter partnership against a general partner for fraud, mismanagement, breach of fiduciary duty and breach of contract in his conversion of virtually all interest in a Manhattan office building which he sold. After numerous dispositive motions, Judge Demarest entered a settlement among the parties
Several cases involving complex issues of international jurisdiction.

A case involving the alleged fraudulent sale of an interest in a real property development in part of the former Soviet Union which the plaintiff claimed never materialized. The case involved substantial issues of jurisdiction over the defendants since there were few contacts with New York and the plaintiff had actually entered the contract in the foreign country.
A case requiring rejection of jurisdiction involving property located in Israel, with a New York Corporation as the corporate plaintiff, while several of the defendant corporations were incorporated in other states of the United States.

Class Action and Mass Tort

Presided over several class actions, from challenges by shareholders to the sale of the assets of a major utility company, claims by subscribers to cell phone service that they had been improperly billed, complaints by property owners that a cable/telephone service provider had attached equipment to their property without permission, thereby trespassing on their property and effecting a de facto inverse condemnation, to claims of inadequate compensation for labor, particularly overtime, under New York Labor Law

Presided over a case involving issues of an illegal immigrant's right to sue for prevailing wages for work on public works projects in light of the federal Immigration and Reform Control Act of 1986
Certified a class of home attendants who worked 24-hour shifts, but resided outside the home of their patients, and were not paid for all of the hours they were required to be present in the patient's home

Employment

Numerous cases involving claims of breach of contract, sexual harassment, and discrimination (age, gender, race, religion, national origin, sexual orientation), hostile work environment, wrongful termination, retaliation, and claims related to the Americans with Disabilities Act (ADA), executive compensation, and FLSA

Environmental

Numerous cases involving wastewater and storm water discharges, hazardous waste management, exposure and contamination, toxic torts, mold, asbestos, lead paint, groundwater contamination and habitability

Health Care

Numerous cases in the health care industry including disputes over payment, reimbursement and insurance, breach of contract claims, medical partnership dissolutions, professional liability and product claims and employment-related matters
Authorized the transfer of substantially all assets of the Long Island College Hospital (LICH) to the State University of New York's Downstate Medical Center under the Not-For-Profit Corporation Law, simultaneously creating the LICH Malpractice Trust with funds from a bequest to LICH. This transfer ultimately resulted in substantial subsequent litigation when the State altered its commitment to maintain the hospital
Presided over an inventory of cases related to the formation of the Malpractice Trust for LICH. The Trust was established to provide compensation for claims of professional malpractice and general liability extant at the time of the transfer of the hospital's assets to SUNY-Downstate. Pursuant to Justice Demarest's orders, the cases were resolved against LICH through negotiation, mediation or arbitration. Justice Demarest approved compensation in cases of wrongful death and infant compromises. She also ruled on matters of contested liability and directed the manner in which claims were evaluated under the terms of the Trust, including allocations to the Medical Indemnity Fund for infants suffering neurological injury at birth, as well as the computation of attorney's fees

Insurance

Cases involving a broad spectrum of complex insurance issues including matters related to bad faith, coverage, property damage, reinsurance, subrogation, policy language and regulation

Determined the value of a complex spiral of insurance and re-insurance liability in a matter involving the purchase by a foreign company of the assets of an American insurance company in which the ultimate terms of the purchase, including price, were at issue
In multiple cases, considered the application of New York Insurance Law prohibitions against brokers' rebates and the broker's fiduciary duty to procure necessary and adequate insurance to meet the needs of the insured

Intellectual Property

Cases involving copyright, trademark, trade secret and patent disputes

Professional Liability

Presided over numerous medical malpractice cases involving claims of improper diagnosis, sub-standard care treatment and failure to monitor patient progress
Legal malpractice cases involving fee disputes, conflict of interest, expiration of statute of limitations, allowing defaults on motions, breach of retainer agreement, and failure to properly perform legal services

Real Property

Presided over dozens of cases claiming the fraudulent conveyance of assets, especially real property, in violation of a creditor's rights
Numerous cases involving commercial mortgage foreclosures and contracts for the purchase of real property
Numerous cases calling for the interpretation of lease obligations and seeking a Yellowstone stay pending the resolution of claims that the lease had been breached
Several matters of residential mortgage foreclosure in which defenses of predatory lending, unconscionability and lack of standing due to imperfect multiple assignments of the mortgage debt were raised
Honors, Memberships, and Professional Activities
Honors

Citation for Distinguished Service, Brooklyn Borough President Marty Markowitz, 2005, 2009
City Council Citation, Outstanding Citizens Award, 2009
Hon. William Bellard Award, Catholic Lawyers Guild, Diocese of Brooklyn, 2009
New York State Bar Association, Section of Federal and Commercial Litigation Award, 2005
Metropolitan Black Bar Association Jurist of the Year, 2005
Ruth E. Moskowitz Award, Kings County Supreme Court, 2005
Memberships/Professional Activities

Completed Virtual ADR training conducted by the JAMS Institute, the training arm of JAMS
Association of the Bar of the City of New York

Chair, Council on Judicial Administration, 2016-present
Member, Council on Judicial Administration, 2007-present
Member, International Law Committee
Member, Municipal Affairs Committee

Chair, Subcommittee: Quality of Life: Crime and Education

Member, Committee on Professional and Judicial Ethics
Member, Committee on Education and Law

Chair, Subcommittee: Integration and High Schools

New York State Bar Association

Member, Committee on Judicial Administration
Member, Task Force on Court Restructuring
Member, Committee on Attorney Professionalism
Member, Task Force on Continuing Education

Founding Member, The American College of Business Court Judges
Member, Brooklyn Bar Association
Member, Brooklyn Women's Bar Association
Member, Supreme Court Justices Association of the City of New York
Member, New York State Association of Supreme Court Justices
Member, Board of Justices, Supreme Court, Kings County
Member, State Association of Judges of the Family Court of the State of New York
Member, National and New York State Associations of Women Judges
Instructor, Bernard M. Baruch College of the City University of New York
Background and Education
Justice, Supreme Court, Kings County, 1990-2016
Judge, Family Court of the State of New York, 1985-1990
Judge, Civil Court of the City of New York, 1985 (interim appointment)
Special Assistant Corporation Counsel for City of New York, 1984
Judge, Civil Court of the City of New York, 1983 (interim appointment)
Assistant Chief, Appeals Division, New York City Corporation Counsel, 1976-1983
Law Secretary to Civil Court Judge Stanley P. Danzig, 1973-1976
Associate, Skadden, Arps, Slate, Meagher & Flom, 1972-1973
New York Law School, J.D., (Magna cum laude), 1972
New York University, B.A., 1967
"The handling of this matter by Arbitrator Demarest was superlative. There were numerous pre-hearing applications and the hearing was complicated. She addressed all issues with great preparation and care."
Home Office
HOME OFFICE
New York, New York
NY Times Building, 620 8th Ave, 34th Floor, New York, NY 10018
View Location Details
Disclaimer
This page is for general information purposes. JAMS makes no representations or warranties regarding its accuracy or completeness. Interested persons should conduct their own research regarding information on this website before deciding to use JAMS, including investigation and research of JAMS neutrals. See More
Search our global directory of mediators, arbitrators and ADR professionals.
FIND A NEUTRAL