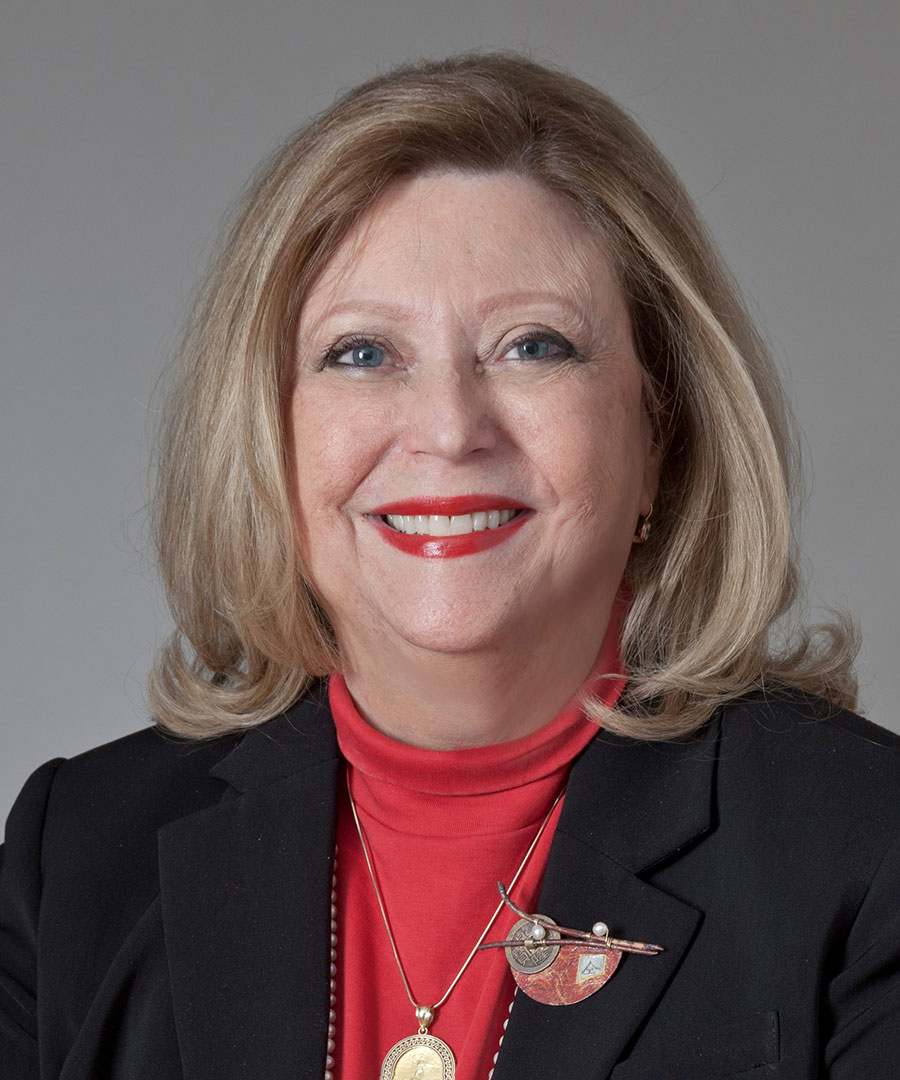 Hon. Grace G. Dickler (Ret.)
JAMS Mediator and Arbitrator
Hon. Grace G. Dickler (Ret.) |
JAMS Mediator and Arbitrator
Contact Case Manager
Kayleigh Evans
71 S. Wacker Drive Suite 2400
Chicago, IL 60606
T: 312-705-9317
F: 312-655-0644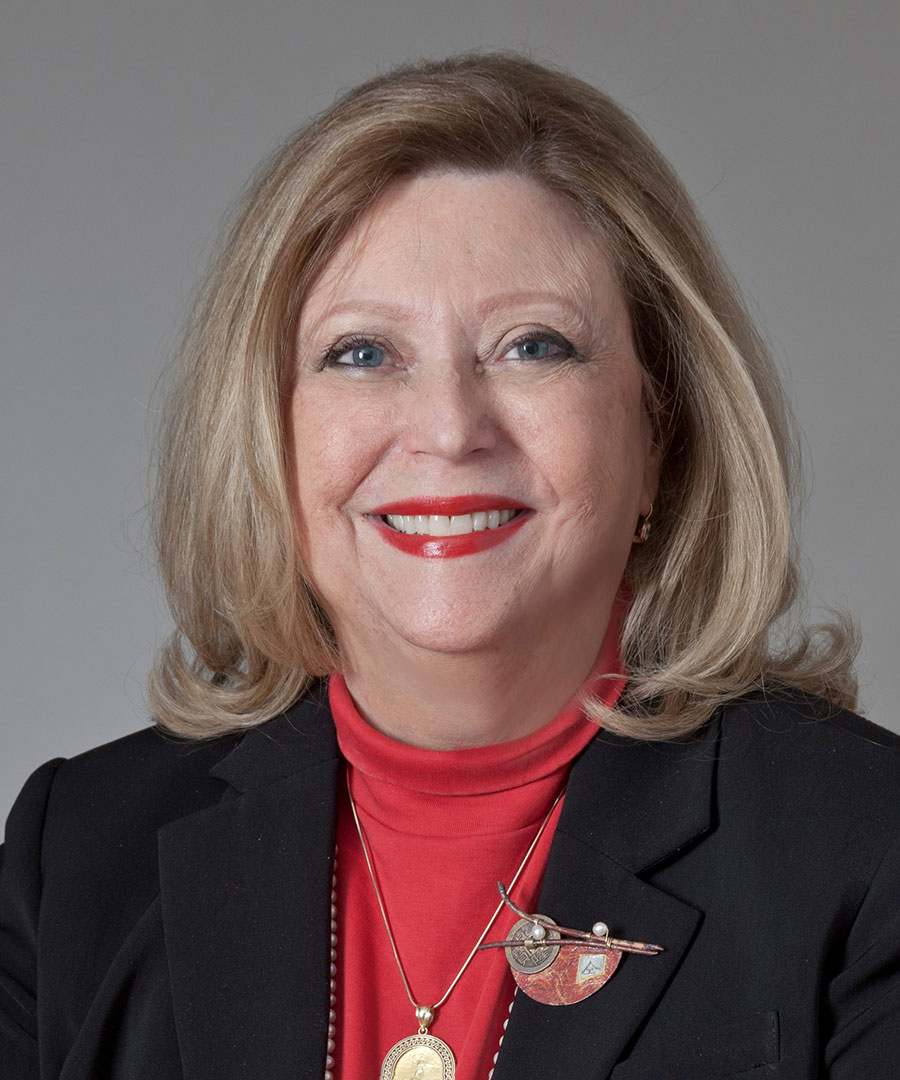 Hon. Grace G. Dickler (Ret.)
JAMS Mediator and Arbitrator
Contact Information
Kayleigh Evans
71 S. Wacker Drive Suite 2400
Chicago, IL 60606
T: 312-705-9317
F: 312-655-0644
General Biography
Practice Areas
Arbitration
Business Commercial
Estates/Probate/Trusts
Family Law
Honors, Memberships, and Professional Activities
Background and Education
Hon. Grace G. Dickler (Ret.) joins JAMS in Chicago as a 34-year veteran of the Cook County bench. She has focused exclusively on family law issues since 1991 and served as the presiding judge of the Domestic Relations Division for 11 years.
Judge Dickler presided over the 2017 restructuring of the division, consolidating parentage and dissolution of marriage cases into a single division, helping to end the differential treatment of litigants based on their marital status, advancing equity in domestic relations and removing the stigma placed on the children of unmarried parents. She also reorganized the division, adding expedited hearing judges and promoting access to justice for unrepresented litigants, including for incarcerated litigants appearing remotely. These innovations laid the groundwork for the court's adoption of remote appearances in the wake of the COVID-19 pandemic.
Judge Dickler is a longtime proponent of mediation in the family law context. She led Cook County to become the first county in Illinois to enact a discretionary mediation rule, allowing judges to send litigants to mediation on financial issues. Judge Dickler also expanded the court's Hearing Officer Program, giving unrepresented litigants faster and easier avenues for addressing child support and parenting plan needs, along with opportunities for early dispute resolution. Judge Dickler is fluent in Spanish and can conduct arbitrations and mediations in this language upon request.
As a judge on a domestic relations calendar for over 30 years, Judge Dickler has substantial judicial and settlement experience in all kinds of family law cases, including:
Allocation of parental responsibilities (custody)
Allocation of parenting time (visitation)
Distribution of assets and debts
Prenuptial and postnuptial agreements
Valuations of businesses
Setting maintenance
Reviews of maintenance
Same-sex civil union and marriage dissolutions
College contribution
Marital and nonmarital estate issues
Allocation of family debts
Honors, Memberships, and Professional Activities
Memberships and Affiliations
Member, Magistrate Judge Selection Committee of the District Court, Northern District of Illinois
Past President (2019-2022) and Member, Jewish Judges Association of Illinois
Member, Family Law Section Council, Illinois State Bar Association
Member, Illinois Judicial Conference
Co-Chair, Language Access Committee, Illinois Supreme Court Commission on Access to Justice
Chair, Circuit Court of Cook County Committee on Domestic Violence Court
Member of committee to review recommendation and revisions to the Illinois Marriage and Dissolution of Marriage Act (IMDMA) proposed by the Family Law Study Committee, 2015
Member and Past Board Member, Illinois Judges Association
Selected Awards and Honors
Champion of Justice Award, Ascend Justice
Samuel S. Berger Award, Illinois Chapter, American Academy of Matrimonial Lawyers (given to attorneys and judges who exemplify the highest standards of integrity, courtesy and knowledge of family law and have demonstrated an extraordinary ability to solve human problems)
Sage Award, Chicago Commission on Human Relations (given for leadership, mentoring and working for human rights)
Judge of the Year, North Suburban Bar Association
Lifetime Achievement Award, Jewish Judges Association
Collaborative Law Institute's first award for work in alternate dispute resolution
Honorary Fellow, Illinois Bar Foundation
Mary Heftel Hooton Award, Women's Bar Association of Illinois
Court of Honor Award, Chicago Volunteer Legal Services
Michael S. Cohen Award (for continuing commitment and contribution to the professional education of matrimonial lawyers)
Pillar of Justice Award, Chicago Appleseed Fund for Justice
Judge of the Year, West Suburban Bar Association
Distinguished Judicial Service Award, Hispanic Lawyers Association of Illinois
Community Impact Award, Rainbows for All Children
Board of Governor's Award, Illinois State Bar Association
Vanguard Award, Chicago Bar Association and The Decalogue Society of Lawyers
Ally Award, Lesbian and Gay Bar Association of Chicago
Background and Education
Judge, Circuit Court of Cook County (Chicago), Illinois, 1988–2022

Presiding Judge, Domestic Relations Division 2011–2022
Presiding Judge, Domestic Violence Division, 2010–2011
Judge, Domestic Relations Division, 1991–2010
Elected Circuit Judge, 12th Judicial Subcircuit, 2006
Appointed Associate Judge, 1988–2006

Immigration Judge, United States Immigration Court (Chicago), 1986–1988
Administrative Law Judge, Illinois Human Rights Commission, 1982–1985
Supervising Attorney, Travelers & Immigrants Aid Society of Chicago, 1981–1982
Attorney, Law Offices of Grace G. Dickler, 1979–1981
Reginald Herber Smith Fellow, Cook County Legal Assistance Foundation (n/k/a The Legal Assistance Foundation of Metropolitan Chicago), 1978–79
J.D., Northwestern University School of Law, 1978
AVAILABLE TO TRAVEL

Chicago, Illinois
71 S. Wacker Drive Suite 2400, Chicago, IL 60606
View Location Details
Upcoming Events
Past Events
Disclaimer
This page is for general information purposes. JAMS makes no representations or warranties regarding its accuracy or completeness. Interested persons should conduct their own research regarding information on this website before deciding to use JAMS, including investigation and research of JAMS neutrals. See More
Search our global directory of mediators, arbitrators and ADR professionals.
FIND A NEUTRAL