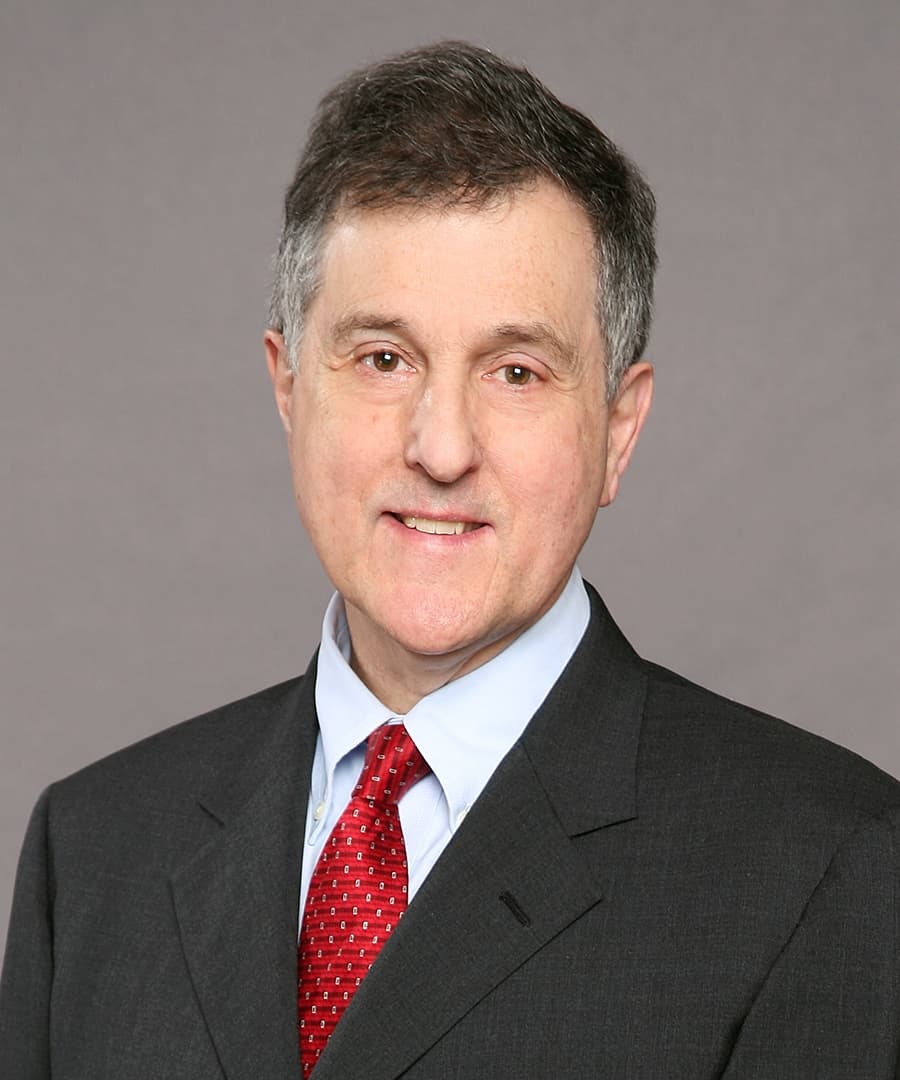 Judge William L. Downing (Ret.)
General Biography
Practice Areas
Business/Commercial
Class Action and Mass Tort
Construction
Employment
Family Law
Insurance
Personal Injury Torts
Professional Liability
Real Property
Honors, Memberships, and Professional Activities
Background and Education
Judge William L. Downing (Ret.) joined JAMS following 28 years on the bench where he handled thousands of cases and cultivated expertise in many areas of the law. He is recognized for his confident and thoughtful process management and his genuine approach to every matter. Judge Downing's diverse background and creativity allow him to address the needs of each party while guiding them through complex challenges.
At JAMS, Judge Downing mediates and arbitrates cases spanning a wide spectrum of practice areas including Personal Injury, Employment, Business/Commercial, and Professional and Product Liability.
Judge Downing's experience equips him with tools to examine each case from different perspectives. He has a solid grasp of how a case will look to a judge and jury and how it feels to each party. These skills of rational empathy are something he seeks to foster in others through high school mock trials and guest lectures at law and business schools.
ADR Experience and Qualifications
King County Superior Court Trial Judge for nearly 28 years. After handling a series of high profile murder cases as a top prosecutor in the 1980's, his focus on the bench was civil litigation.
Served as Co-Chair of the Washington Pattern Jury Instructions Committee and Chair of the Medical Malpractice Subcommittee for decades. In this capacity, he worked to bring experts to consensus about difficult legal issues.
Mediated hundreds of disputes regarding public access to court records as longtime Chair of the Bench-Bar-Press Liaison Committee.
Since joining JAMS in 2017, he has had an active practice as arbitrator, mediator and provider of neutral analyses.
Representative Matters
Business/Commercial

Arbitrated a breach of contract matter involving a foreign corporation in China and the return of payment for shipments of frozen salmon
Claim involving the sale of a chiropractic practice and issues of breach of contract, defamation, fraud/misrepresentation and violation of the Consumer Protection Act
Chair of tripartite arbitration involving claims of fraud and breach of contract as well as a claimant that was invested with respondent company
Conducted neutral analysis in Consumer Protection Act enforcement case
Chair of tripartite panel arbitrating a breach of contract case between a craft brewery and its distributor
Arbitrated a law firm dissolution dispute over the proceeds of a case
Mediated joint venture claim over a long-time partnership ownership of apartment complex between several friends and their families
Claim involving an auto dealer and violation of the Consumer Protection Act
Mediated matter involving signage for a newly constructed office tower
Seafirst v. Pretzer, aff'd in unpublished opinion, 81 Wn. App. 1053 (1996)

Case regarding a creditor's duty of disclosure to a surety

Employment

Wrongful termination dispute involving employee and parent company that owned numerous fast food franchises
Race-based discrimination claim involving co-workers wherein claimant was still employed by company but on short-term disability
Harassment matter involving an American, multi-national technology company wherein employee claimed retaliation following the submission of a complaint about manager
Complex non-competition and trade secrets dispute involving a cruise ship security company and claims of tortious interference with contract and Computer Fraud and Abuse Act claims; additional claims made alleging the breaching of non-competes and confidentiality agreements
Wrongful termination claim brought by former sales employee that claimed a failure to pay commissions and alleged retaliation for purported complaints to management
Discrimination dispute wherein claimant alleged that defendant rejected employement application due to claimant being deaf
Case involving a large, international IT service and consulting firm wherein claimant alleged that he was discriminated against in favor of workers in US on visas
Long v. Brusco Tug & Barge, aff'd 185 Wn. 2d 127 (2016)

Allegations of retaliation for engaging in protected activity regarding handicap discrimination

Family Law

Arbitrated multiple cases involving division of assets and liabilities on dissolution of marriage
While on the bench, handled a wide variety of issues involving characterization, tracing, valuation and division
In re: Marriage of Short, 125 Wn. 2d 865 (1995)

A landmark case dealing with Microsoft stock options

Andersen v. King County, 158 Wn. 2d 1 (2006)

A matter involving a challenge to the Defense of Marriage Act

Larson v. Calhoun, 178 Wn. App. 133 (2013)

A case involving hundreds of millions of dollars in assets (including a major league baseball team)

Insurance

Mediated matter concerning the scope of coverage under a life insurance and long-term care policy
Dispute involving title insurance regarding construction permitting and easement
Matter involving party that sued insurance agent for inadequate funds when yacht caught on fire

Personal Injury Torts

Dispute involving the designer and manufacturer of defective handrail that caused injuries
Premises liability matter wherein a young child fell out of the window of hotel
Asbestos claim involving wrongful death of an 81-year-old individual from mesothelioma
Mediated a premises liability, slip-and-fall matter involving a major grocery store
Case involving child sexual abuse and prominent religious organization
Mediated a multi-party case involving auto accident between a car and a motorcycle
Conducted neutral analysis for appeal in a lawsuit involving governmental liability for land use decisions
Rollins v. King County, aff'd 148 Wn. App. 370 (2009)

Landmark case involving injuries allegedly caused by the interplay between negligence of a defendant and intentional conduct of a third party

Montgomery v. Brewhaha, aff'd No. 73447-4-I (Wash. Ct. App. Aug. 8, 2016)

Liability of a nightclub owner for a gun death resulting from lax security screening

Product Liability

On the bench, handled cases involving products such as medical devices, snowmobiles, portable heaters, exercise equipment, airbags and toxic substances
Conducted neutral analysis in Consumer Protection Act claim against a manufacturer of medical equipment

Professional Liability

Conducted multiple "private trials" in cases of alleged medical negligence
Dispute involving claims that nurse at hospital failed to insert an inner cannula in patient tracheotomy resulting in medical complications that led to brain damage
Case involving patient-plaintiff that suffered a distal radius fracture and then experienced post-operative complications that resulted in a wrist fusion
Mediated case wherein minor suffered permanent blindness in his right eye and limitation of movement in that eye as a result of dental work
Dispute following the injury of a 98-year-old patient who fell out of hospital bed
Pre-suit matter involving death of newborn following a cesarean section
Mediated dispute involving legal malpractice, negligent representation, breach of fiduciary duty, and CPA claims wherein claimant sought pre-judgment interest and disgorgement of attorney fees
Handled dental malpractice case involving a failure to diagnose mouth cancer
Rufer v. UWMC, 154 Wn. 2d 530 (2005)

Complex multiparty case involving allegations of product liability and medical negligence leading to an unnecessary hysterectomy

Real Property

Matter wherein claimant alleged that landscape work done on property led to shift in retaining wall and sought funds to cover cost of replacement wall
Landlord/Tenant dispute involving tortious interference
Easement dispute between neighbors regarding a three-story building being constructed
Mediated and arbitrated MTCA case involving environmental clean-up of a former gun range
Honors, Memberships, and Professional Activities
Completed Virtual ADR training conducted by the JAMS Institute, the training arm of JAMS.


5-Year Governor-Appointed Membership, Public Disclosure Commission, 2018-2023
James Madison Award, Washington Coalition for Open Government, 2019
Counsel on Public Legal Education "Flame of Democracy Award," 2018
Authored many high school mock trial cases on topics such as whistle-blowing, invasion of privacy, police use of force and corporate responsibility
William L. Dwyer Inn of Court
Washington Pattern Jury Instructions Committee, 1985–2016
YMCA High School Mock Trial

State Program Committee Chair, 1998-2006
King County District Convener, 1989-2016

Bench-Bar-Press Liaison Committee, Chair 1999-2016
Washington State Center for Court Research Advisory Board, 2006-2008
Distinguished Alumnus, University of Washington School of Law, 2008
WSBA President's Initiative ("Foundations of Freedom"), 2006-2007
Robert F. Utter Award, YMCA Youth & Government, 2007
Outstanding Judge Award, King County Bar Association, 2006
Judge of the Year, American Board of Trial Advocates (Washington Chapter), 2006
YMCA Youth & Government Board of Directors, 1999-2006
Judge of the Year, Washington State Trial Lawyers Association, 2005
Jurist of the Year, Washington State Bar Association Family Law Section, 2005
Judge William Nevins Award for Distinguished Service in Public Legal Education, Washington Judges Foundation, 2001
Superior Court Judges' Association Civil Law & Rules Committee
Selected Publications
"When 'the client' is all the faceless people," Seattle Times, May 30, 1989
"Professor favors judges who love literature," Book Review, Trial News, May 1996
"Profile: Justice James M. Dolliver," Bar Bulletin, Dec. 1998
"Press and courts working together benefits all," Seattle Times, June 23, 2000
"Skip the LSAT & Bag the Bar," Book Review, Jurist, December 2000
"Why do Mock Trials? Good Question!," National High School Mock Trial Newsletter, Fall 2004
"New rule means courtroom cameras will get their day in court," Seattle Times, December 30, 2004
"American Justice Soiled?," Book Review, Bar Bulletin, June 2005
"March of the Plea Bargains," Book Review, WSBA Bar News, March 2006
"My Judicial Detachment," The Marshall Project, January 5, 2015
"Probing for Sense Beneath a Senseless Seattle Crime," Book Review, NWLawyer, February 2016
"To Launch and Yet To Lunch; Thoughts on a Judge's So-called Retirement," NWLawyer, October 2017
Selected Speaking Engagements
"Ethical & Effective Advocacy," Washington Attorney General Conference, Tumwater, November 16, 2016
"Law & Medicine," WSAJ, Seattle, November 3, 2016
"Building Trial Skills," NITA, Seattle, September 11, 2016
"Jury Selection," WSAJ, Suncadia, June 16, 2016
"Lessons from the Bench," KCBA YLD, Seattle, June 14, 2016
"Court-Media Relations," AOC, January 29, 2016
"Poetry & the Law," Port Townsend Salon Series, January 22, 2016
"Best Courtroom Practices," WDTL, Seattle, December 3, 2015
"Deception in the Courts," Seattle University, November 24, 2015
"Technology in the Courtroom," American Academy of Matrimonial Lawyers, March 23, 2015
Background and Education
Judge, King County Superior Court, 1989-2017
(Senior) Deputy Prosecuting Attorney, King County, 1978-1989
Deckhand: American Commercial Barge Line (New Orleans, LA), Federal Barge Line (New Orleans, LA), F/V Patti Lu (Blaine, WA), 1973-1975
J.D., University of Washington School of Law, 1978
B.A., Vassar College, 1971
"Incredible work judge, the most fun, exciting and educational mediation I've had to date."

– OR Attorney
"...You went above and beyond the role of mediator. It is really apparent that you take your cases to heart and utilize your skills to move parties in the right direction...without your post-mediation efforts, I don't believe the case would have settled."

– Plaintiff Attorney at California Firm
"I found your approach, your empathy, and your kindness throughout our mediation a powerful message… and your involvement in our case made all the difference. I look forward to another opportunity where you can and will be my first choice of mediator."

– Managing Attorney at Personal Injury and Family Law Firm
"[Judge Downing is] patient, calm and confident and persausive as to the benefits of settlement for both sides. [This is] my first experience with Judge Downing as a mediator...he proved to me he will do very well in his new role."

– Healthcare Partner at Seattle Law Firm
"I am writing to relay how utterly impressed I am with Judge Downing. He did a great job with two extremely difficult and complex cases. He is an asset to JAMS."

– Insurance Attorney
"My clients and I sincerely appreciate having the benefit of Judge Downing's sage advice, expertise, and professional manner."

– Seattle Attorney
"It was a pleasure working with Judge Downing and we appreciate his patience with all of us and the ever-present smile on his face throughout a long and potentially taxing day. We appreciated and valued his independent perspective on the case."

– Portland Attorney
"I really enjoyed having Judge Downing as the mediator for this case. He developed a genuine connection with my clients and did an excellent job of getting the parties to reach a final resolution that will save everyone a tremendous amount of time and expense. His professionalism, ability to think creatively, wisdom and kindness make him an excellent mediator that I would, without hesitation, recommend to both defense and plaintiff's counsel."

– Washington Attorney
"[Judge Downing] listened to the human impact and emotions of the dispute patiently and with empathy, which was very helpful."

– Managing Partner at Complex Litigation Firm
"[Judge Downing's] experience and candor are invaluable...it was a pleasure to work with [him]."

– Washington Attorney
"[Judge Downing] was personable and friendly with our client. His experience as a judge gave him more credibility with our client."

– Washington Attorney
"[His] demeanor and personal interest in [my client] and his sitution certainly helped get [him] through to a final settlement. I appreciated [his] hard work and willingness to stay into the evening. As I found true when [he] was on the bench, [his] dedication was remarkable."

– Washington Attorney
"Thank you again for your help in mediating the successful settlement of my clients' claim… I have participated in hundreds of mediations of all sorts of cases so I think I can say with some authority that you did an excellent job in getting the case resolved."

– Seattle Professional Liability Attorney
"I first wanted to express to you that my first two experiences with you as a mediator were eminently positive. Your demeanor, and ability to connect with the clients was invaluable in putting the facts first and the emotions to the side to make an informed business decision."

– Seattle Real Estate Attorney


"I very much appreciated the time that you clearly put into understanding the factual issues and legal claims, and your efficient resolution of the matters that were brought before you."

– Florida Attorney
Home Office
HOME OFFICE
Available to Travel
Disclaimer
This page is for general information purposes. JAMS makes no representations or warranties regarding its accuracy or completeness. Interested persons should conduct their own research regarding information on this website before deciding to use JAMS, including investigation and research of JAMS neutrals. See More
Search our global directory of mediators, arbitrators and ADR professionals.
FIND A NEUTRAL