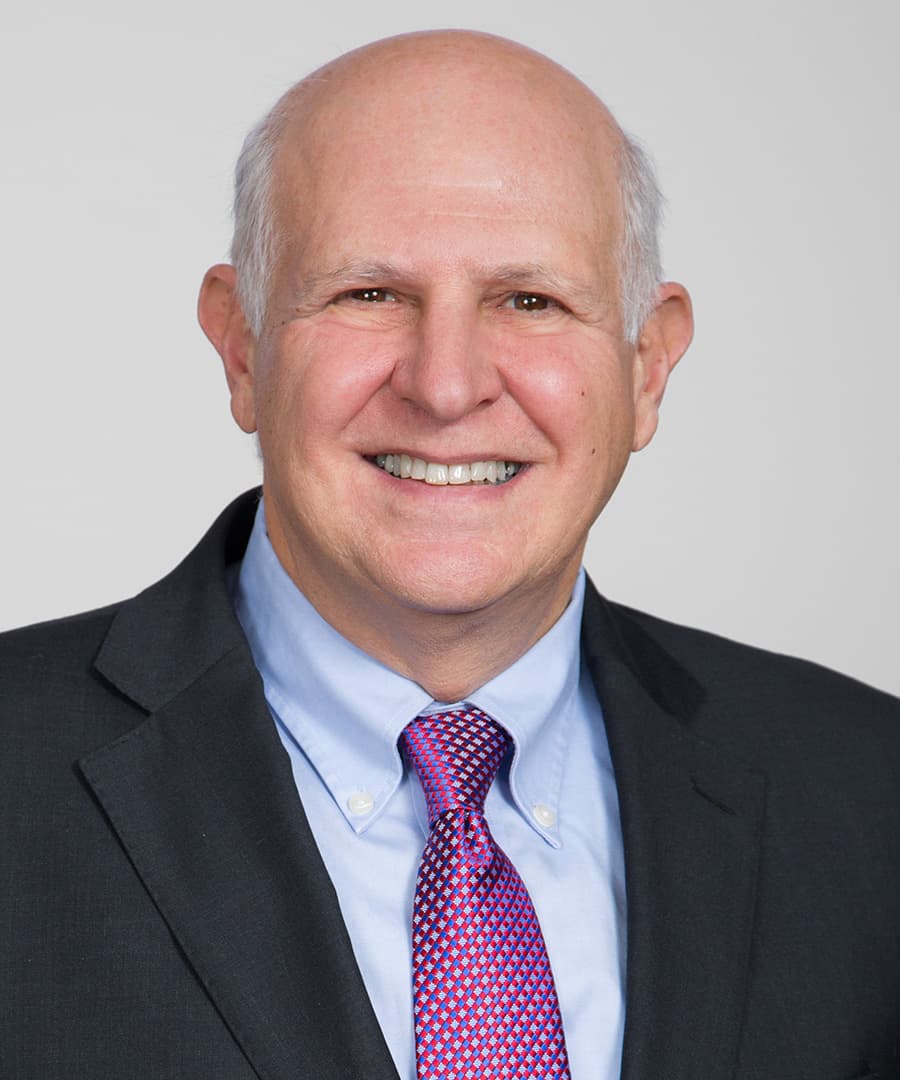 General Biography
Practice Areas
Banking
Business Commercial
Construction Defect
Construction
Employment
Estate Probate Trusts
Financial Markets
Real Property
Honors, Memberships, and Professional Activities
Background and Education
Thomas I. Elkind, Esq. is a trained mediator, arbitrator and former litigator who has been resolving disputes in commercial litigation cases since 1978. As a neutral, Mr. Elkind has focused on commercial, construction, employment, health care and real property disputes.
As a litigator, Mr. Elkind historically resolved most of his clients' cases through strategic negotiation or mediation but also argued successfully before the Massachusetts Supreme Judicial Court in a number of cases. Mr. Elkind previously chaired the Boston office litigation department and the construction practice at two prestigious law firms.
With his dedication and commitment to dispute resolution Mr. Elkind has earned a reputation as an innovative mediator and as a trusted arbitrator. As a mediator, Mr. Elkind is dedicated to working with the parties for as long as the parties are willing to try to find solutions to their disputes. He is persistent, detail-oriented and follows through to keep the process going after the parties appear to have reached an impasse, even if that means continuing to engage with the parties after the mediation session has concluded.
ADR Experience and Qualifications

Available to resolve disputes remotely through a number of videoconferencing options
Representative Matters
Bankruptcy

Mediated dispute between a debtor and a creditor in an adversary proceeding

Business Commercial

Arbitrated disputes between provider of computer software services and its commercial clients
Mediated dispute among shareholders of a closely held waste management company
Arbitrated dispute among shareholders of a closely held corporation formed to develop a medical device

Construction

Mediated dispute between interstate railroad and governmental entity regarding reconstruction of railroad, delays and extra work
Arbitrated numerous disputes between homeowners and contractors
Mediated dispute between contractor and home owner regarding construction of new home
Mediated dispute between contractor and home owner regarding reconstruction of water-damaged home
Mediated dispute between gas company and contractor regarding damage to gas line
Mediated dispute between general contractor and public agency over change orders requested by contractor
Arbitrated dispute involving amount owed to general contractor
Represented steel fabricator in a multi-party mediation regarding the failure of structural steel beams in a high-rise office building
Negotiated global settlement of 23 separate claims by a telephone company against a steam distributor for damage to underground telephone cable

Employment

Mediated dispute between employer and former employee regarding breach of fiduciary duty and compensation owed
Represented doctors accused of breaching their employment agreements with a medical provider in a mediation that occurred at the same time the trial was taking place
Arbitrated dispute between a company and its CEO regarding claims by each against the other

Estate Probate Trusts

Represented relatives of a testatrix in a will contest that was settled in mediation

Family Law

Mediated a variety of post-divorce child support and parenting disputes

Health Care

Mediated dispute between provider and billing agent over alleged billing errors
Represented health care companies in matters involving hiring and termination of employees, wrongful discharge, and discrimination matters

Real Property

Mediated dispute over permitted use of land among abutting landowners
Mediated dispute regarding public bidding for gas station lease at Martha's Vineyard airport
Mediated dispute between landlord and tenant regarding commercial property at Boston Shipyard
Represented real estate brokers in many mediations to resolve claims involving unfair and deceptive practices under Chapter 93A
Mediated numerous landlord/tenant disputes in Quincy District Court
Represented a real estate developer in an arbitration against his partners
Mediated dispute between unit owner and condominium trustees regarding changes to common area
Honors, Memberships, and Professional Activities
Honored by U.S. Bankruptcy Court (D. Mass) for service as mediator
Honored by Norfolk Probate and Family Court for service as mediator
Past chair of Boston Bar Association Litigation Section Appellate Committee
Recognized as a Massachusetts Super Lawyer multiple times, including for ADR, an honor given to only 5% of the Massachusetts Bar
Recipient of Dennis Maguire Pro Bono Award for service to the Volunteer Lawyers Project
Honored by West Suburban YMCA for many years of service to the organization
Past president of the board of directors, and current trustee, of the West Suburban YMCA in Newton, MA
Past chair and current member of the board of directors of Newton Commonwealth Foundation, Inc., which oversees a public golf course in Newton, MA
Honored by the Mayor of Newton, MA for community service
Member, JAMS Global Engineering and Construction Group
Teaching and Recent Publications
"Some Companies No Longer Requiring Waiver of Consumer, Employment Class Action Claims," Massachusetts Lawyers Weekly, May 17, 2021

"ADR by videoconference a good alternative these days", Massachusetts Lawyers Weekly, April 6, 2020

"As Mediation Evolves, the Procedure is Changing", Massachusetts Lawyers Weekly, July 1, 2019

"How to Avoid Construction Disputes and Resolve Them Quickly", Chair of Panel for Massachusetts Bar Association presentation, April 30, 2019
"Can Pre-Mediation Caucuses Make the Mediation Process More Efficient?," Law 360 Expert Analysis Submission, June 14, 2018
"Special Issues in Multi-Party Construction Mediations," JAMS Global Engineering and Construction Group, February 22, 2018
"Arbitrating Construction Defect Claims", ExecuSummit presentation, December 6, 2017
"The Advantages of Early Mediation of Physician Disputes," JAMS Health Care Matters, Fall 2017
"The Early Mediation Edge", ENR Law, October 16, 2017
"The Advantages of Mediating Construction Disputes," JAMS Global Construction Solutions, Summer 2017
Visiting Lecturer, Stanford Law School, in its "Mediation," class
"Must We Choose Between Facilitative and Evaluation Techniques for Successful Mediation?," American Bar Association Section of Dispute Resolution Just Resolutions E-Newsletter, October, 2016
"To be effective facilitators, mediators must know judicial process," Massachusetts Lawyers Weekly, June 16, 2016
"Will Amended Rules Give Litigation Leg Up on Arbitration in Certain Cases?," Massachusetts Lawyers Weekly, December 21, 2015
"To Mediate in Court or out of Court, That is the Question," Financier Worldwide, October, 2015
"Should a Mediator Ever Make a Settlement Proposal to the Parties?," www.foley.com, June 11, 2015
"Is the Facilitative Approach Useful in Mediating Commercial Disputes?," Massachusetts Lawyers Weekly, March 30, 2015
"Pre-Litigation Mediation Saves Time, Money," The Professional Contractor, Spring, 2015
"Observations of Small Claims Mediation by a Large Case Mediator," American Bar Association Section of Dispute Resolution E-Newsletter, September, 2014
Background and Education
Partner, Foley & Lardner LLP, Boston, MA, 2005-2017

Chaired Boston Litigation and Intellectual Property Departments
Co-chaired Boston office Pro Bono Committee

Partner, Epstein Becker & Green, P.C., Boston, MA, 1993-2005

Chaired Construction Law Group

Partner, Milgrim, Thomajan & Lee, P.C., Boston, MA, 1990-1993
Partner, Gaston & Snow, Boston, MA, 1984-1990
Associate, Gaston & Snow, Boston, MA, 1976-1984
J.D., Stanford Law School, 1976
B.A., University of Pennsylvania, 1972
Phi Beta Kappa
"Tom Elkind did a wonderful job mediating a bitterly contested dispute between two homeowners and a contractor. He was patient, incisive and helped the parties and their counsel resolve this dispute very quickly after only two hours."
"I wanted to express how thoroughly I appreciated your professionalism and guidance in this mediation process, and what an absolute pleasure to work with you."- Leading Real Estate Attorney
"Tom Elkind was a thoughtful, compassionate, and goal-oriented mediator. He took several hours before the mediation to meet with the parties and counsel. As a result, he had a clear plan for the mediation and we were able to hit the ground running. During the mediation, Mr. Elkind kept the parties on track and helped us navigate some thorny issues. We are grateful for Mr. Elkind's assistance and we would not hesitate to use him again."
Home Office
HOME OFFICE
Boston, Massachusetts
One Boston Place, 201 Washington Street, Suite 3300, Boston, MA 02108
View Location Details
Available to Travel
Disclaimer
This page is for general information purposes. JAMS makes no representations or warranties regarding its accuracy or completeness. Interested persons should conduct their own research regarding information on this website before deciding to use JAMS, including investigation and research of JAMS neutrals. See More
Search our global directory of mediators, arbitrators and ADR professionals.
FIND A NEUTRAL