Employment and ADR Discussion
Sponsored By: JAMS & Maryland Employment Lawyers Association
February 4, 2015 | 5:00 PM - 7:30 PM
Spotlight on JAMS Speakers: Hon. Benson Everett Legg (Ret.), Jerry Roscoe, Esq., Hon. Dennis M. Sweeney (Ret.)
JAMS and the Maryland Employment Lawyers Association invite you to an interactive discussion on Employment in ADR. Our panel of distinguished neutrals and employment practitioners will be answering your provided questions. We are inviting participants to send us their most relevant questions- see RSVP link below. Take advantage of this excellent opportunity to participate in a live dialogue on the most pertinent topics you and your colleagues face in Employment ADR today.

Panelists:
Hon. Benson Everett Legg (Ret.), JAMS: the former Chief Judge of the United States District Court for the District of Maryland.

Jerry Roscoe, JAMS: former litigator with over 30 years of experience in the resolution of complex, multi-party matters including commercial, Health care, employment, and environmental disputes.

Hon. Dennis M. Sweeney (Ret.), JAMS: served with distinction for 17 years as a trial judge on Maryland's Circuit Court. In 2009 he became a Mediator for the Pilot Civil Mediation Program of the Maryland Court of Special Appeals.

Deborah P. Kelly, Esq., Dickstein Shapiro: head of the firm's Employment Practice as well as its Deputy General Counsel and member of its Executive Committee.

Linda Hitt Thatcher, Esq., Thatcher Law Firm: the managing member of the Thatcher Law Firm, LLC in Greenbelt, Maryland. Her practice includes all aspects of employment law, including corporate counseling, EEO training and litigation on behalf of employers and employees.

Your questions will be answered by the panelists at the discussion.
Location:
JAMS Maryland Resolution Center
6411 Ivy Lane Suite 415
Greenbelt, MD 20770

Please include your questions here with your RVSP to Shayla Tait at
stait@jamsadr.com.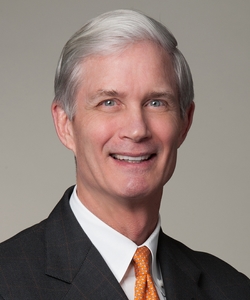 Administrative Law
Antitrust
Appellate
Banking
Business/Commercial
Class Action/Mass Tort
Construction
Employment
Environmental
Federal Judge
Health Care
Insurance
Intellectual Property
Personal Injury/Torts
Professional Liability
Securities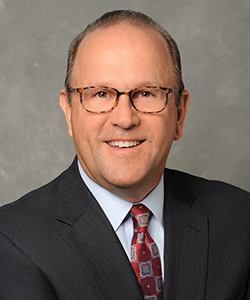 Business/Commercial
Class Action/Mass Tort
Construction Defect
Employment
Environmental
Federal Law
Governmental/Public Agency
Health Care
Insurance
Intellectual Property
Personal Injury/Torts
Product Liability
Professional Liability
Securities
Surety