Employment Law Institute
Sponsored By: New York City Bar Association
March 12, 2015 | 9:00 AM - 4:30 PM
Spotlight on JAMS Speaker: Hon. Ariel Belen (Ret.)
This institute will examine recent trends, developments, and cutting-edge issues in employment law. Topics to be discussed include monitoring and investigating employees' social media activity; common ethical pitfalls for employment lawyers; legal issues arising both in the hiring process and termination of an employee; and violence in the workplace. There will also be break-out sessions focusing on employment issues that frequently arise for in-house counsel, including internal investigations and requests for leave and religious and disability accommodations. The panelists include include judges, in-house counsel for several large New York corporations and financial institutions, representatives from governmental agencies, and top practitioners from both the plaintiffs' and defense bar.
Location:
New York City Bar
42 West 44th Street
New York, NY 10036
(212) 382-6600
For an agenda or to register, please visit the Employment Law Institute event page.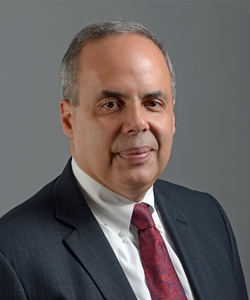 Administrative Law
Appellate
Business/Commercial
Construction
Employment
Entertainment and Sports
Estates/Probate/Trusts
Family Law
Franchise
Governmental Public Agency
Health Care
Insurance
International & Cross-Border
Personal Injury/Torts
Professional Liability
Real Property