Hon. James R. Epstein (Ret.)
Hon. James R. Epstein (Ret.)
Hon. James R. Epstein (Ret.)
Contact Case Manager
Hayley Prager
71 S. Wacker Drive Suite 2400
Chicago, Illinois 60606
T: 312-766-5183
F: 312-655-0644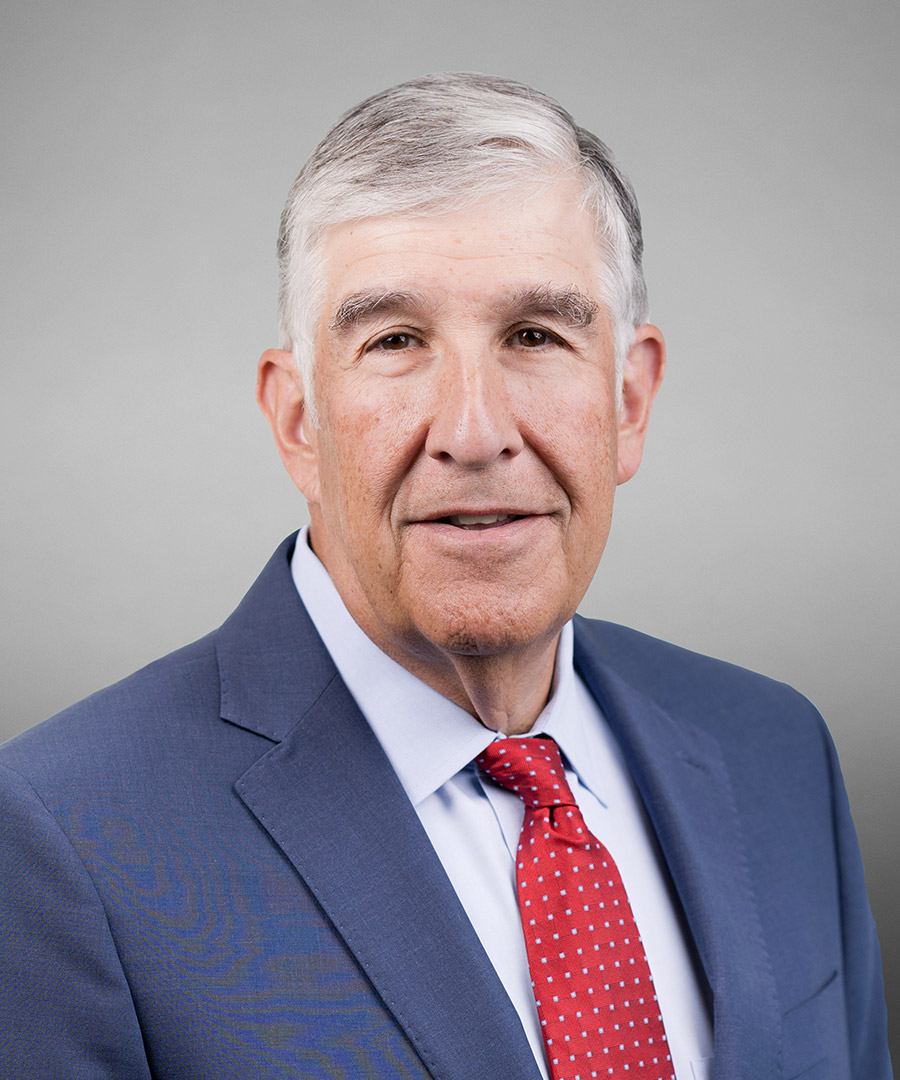 Hon. James R. Epstein (Ret.)
Contact Information
Hayley Prager
71 S. Wacker Drive Suite 2400
Chicago, Illinois 60606
T: 312-766-5183
F: 312-655-0644
General Biography
Practice Areas
Administrative Law
Appellate
Business/Commercial
Class Action/Mass Tort
Construction Defect
Education/Schools
Employment
Environmental
Estate/Probate/Trusts
Government/Public Agency
Insurance
Intellectual Property (Trademark)
Personal Injury/Torts
Professional Liability
Real Property
Special Master/ Discovery Referee
Honors, Memberships, and Professional Activities
Background and Education
Hon. James R. Epstein (Ret.) brings more than 40 years of experience to his JAMS practice, including more than 15 years of judicial service. Judge Epstein was a justice of the Illinois Appellate Court, preceded by service in the Chancery Division of the Circuit Court of Cook County, where he settled innumerable cases spanning a variety of complex claims, including commercial, class action, professional negligence, torts, insurance coverage disputes, restrictive covenants, trade secrets, contracts, eminent domain, shareholder rights, business dissolutions and many others.
While on the bench, Judge Epstein served as President of the Illinois Judges Association, and planned and conducted Illinois judicial education as a nine-year member of the Illinois Supreme Court's Committee on Education. He served as the editor of the Supreme Court's first edition of the Civil Benchbook for Illinois Judges. Judge Epstein's work as a trial attorney resulted in his recognition as a Fellow of the American College of Trial Lawyers. He taught at Northwestern University School of Law as an adjunct for 15 years, and at the National Institute of Trial Advocacy (NITA) for 15 years.
Judge Epstein has been a strong proponent of ADR as the best method of serving the needs of lawyers and litigants by reducing the time, expense and risks inherent in litigating disputes. His JAMS practice has proven him to be an extremely effective mediator, recognized by attorneys as committed to bend every effort to help the parties resolve their matter.
Representative Matters
Business/Commercial

Mediated disputes involving claims of inappropriate trades of securities.
Dissolution of businesses, partnerships and joint ventures: Judge Epstein mediated or arbitrated the break-ups of both public and closely-held businesses, legal and medical practices, and assisted in resolving issues related to valuing the assets and partner/investor interests
Restrictive covenants/non-competes agreements: At JAMS and as a trial and appellate judge, Judge Epstein resolved numerous disputes relating to enforceability, limitations, damages and trade secrets
Breach of contract: Judge Epstein has mediated, arbitrated or presided over countless cases involving commercial contracts, real estate contracts, purchase agreements, employment contracts, joint ventures, liquidated damage clauses, piercing corporate veils and various other issues
Shareholder rights: Resolved disputes relating to corporate governance and access to corporate records

Class Action/Mass Tort

On the bench, Judge Epstein resolved matters involving class certification, approval of proposed settlements, notice requirements, and objections. At JAMS, he has settled numerous class actions, both pre-suit and after cases have been filed. Lawyers have found his experience in presiding over class actions and his creativity in exploring acceptable settlement terms helpful in achieving closure

Construction Defect

As a practicing attorney Judge Epstein tried construction claims in federal and state court, and at JAMS has mediated a number of construction disputes, involving large commercial, high rise and residential buildings

Employment

At JAMS Judge Epstein mediated and arbitrated a wide variety of employment-based claims, including wage an hour, overtime computation, whistleblower claims, discrimination and claims relating to abusive work settings

Insurance

As a sitting judge, Judge Epstein presided over hundreds of declaratory action cases, including coverage disputes between primary and excess insurers, disputes with insured over exclusions, definitions, compliance with contract terms, public policy and bad faith claims. He has extensive experience with duties to defend and indemnify, Subrogation, business interruption claims and additional insured disputes. At JAMS, he has settled numerous disputes involving all of these issues

Intellectual Property (Trademark)

He tried and settled numerous cases involving trade secrets, proprietary formulas, customer lists, protocols and research and development

Land Use/Eminent Domain

Judge Epstein has presided over and arbitrated multiple eminent domain cases, as well as cases involving citizen challenges to proposed land use

Landlord/Tenant

Judge Epstein has settled many cases involving claims of landlord responsibility for business interruption and disputed over claims for rent.

Personal Injury/Torts

Judge Epstein tried and settled numerous tort cases covering a wide variety of claims, including legal and medical negligence, workplace injuries, wrongful death, premises liability, automobile cases, among many others

Professional Liability

At JAMS and as a sitting judge, Judge Epstein has resolved dozens of professional liability cases involving doctors, attorneys, accountants and insurance agents. He has resolved numerous fee dispute matters related to legal representation

Special Master/ Discovery Referee

Judge Epstein has settled many cases involving claims of landlord responsibility for business interruption and disputed over claims for rent.
Honors, Memberships, and Professional Activities
Completed Virtual ADR training conducted by the JAMS Institute, the training arm of JAMS.


Honoree, ADR Law: Illinois Commercial Litigation and Personal Injury, Leading Lawyers, 2023.
Fellow, American College of Trial Lawyers
Chair, Settlement Committee, Illinois Appellate Court, First District, 2012-14
Member, Illinois Supreme Court Committee on Education, 2003-12
Editor, Illinois Supreme Court Civil Benchbook (first and second editions)
President, Illinois Judges Association, 2008-09.
Faculty/lecturer, Illinois Judges Education Conference, 2002-2012.
Northwestern University School of Law, adjunct faculty, 1984-98.
National Institute for Trial Advocacy (NITA), faculty, 1984-98.
Northwestern University School of Law, trial team coach, 1986-92 (national champion, 1992)
Northwestern University, created and taught undergraduate course, Foundations of American Legal Thought.
Frequent lecturer/speaker before a variety of legal and bar groups, including the Illinois State Bar Association, Chicago Bar Association, American Bar Association Labor and Employment Section, Women's Bar Association and others.
Background and Education
Appellate Judge, First District, 4th Division, Illinois Appellate Court, Chicago, Illinois, 2010-2015
Judge, Cook County Circuit Court, Chicago, Illinois, 1999-2010

Criminal Division, 1999-2005
Chancery Division, 2005-2010

Partner, Epstein, Zaiderman & Esrig, P.C., 1985-1999
Law Offices of James R. Epstein, 1984-1985
Assistant Public Defender, Cook County Public Defender's Office, 1979-1984
Associate, Dorfman, De Koven, Cohen & Laner, 1978-1979
J.D., Northwestern University, 1978
"One of the most respected people in Chicago law."

- Chicago Tribune, 1/14/2010
Home Office
HOME OFFICE
Available to Travel
Disclaimer
This page is for general information purposes. JAMS makes no representations or warranties regarding its accuracy or completeness. Interested persons should conduct their own research regarding information on this website before deciding to use JAMS, including investigation and research of JAMS neutrals. See More
Search our global directory of mediators, arbitrators and ADR professionals.
FIND A NEUTRAL