7th Annual Law Firm CFO/CIO/COO Forum
Time & Tide: Evolving Law Firm Leadership to Meet New Challenges
Presented By: Thomson Reuters
About the Event

The Thomson Reuters Legal Executive Institute is pleased to present the 7th Annual Law Firm CFO/CIO/COO Forum on June 15, 2017 at the New York Marriott Marquis in Times Square. This year's program examines the evolving leadership responsibilities of the law firm C-suite during a period of profound geopolitical uncertainty and unrest. Led by an accomplished faculty of industry veterans, our conference takes a timely and provocative assessment of critical developments impacting the legal profession from a financial, technological, and operational perspective. Time and tide wait for no (wo)man. And 2017 is no different.

Program highlights include:

Regulation, Revelations & the State of Cybersecurity in 2017
Raising the C-Suite Profile: Enhancing Value Across the Firm
Evolving Law Firm Strategy Around Alternative Legal Service Providers
Big Data in Practice: Evolving Law Firm Business Analytics in the Information Economy

Credit
CPE credit available

Date
Thursday, June 15, 2017
8:00 AM – 4:00 PM EST

Location
The New York Marriott Marquis
1535 Broadway (46th Street & Seventh Ave)
New York, NY 10036
---
JAMS Featured Speakers
Daniel B. Garrie, Esq.

A Rumor of War: Regulation, Revelations & the State of Cybersecurity in 2017
Thursday, June 15, 2017 | 9:15 PM - 10:25 PM EST

Cybersecurity remains a top priority for law firms in 2017. In addition to revamped cybersecurity regulations from the New York Department of Financial Services, law firm executives are paying close attention to how the Trump administration will approach Russian, Chinese and other foreign nationals with respect to homeland security and domestic policy. This timely conversation, led by some of the world's foremost authorities in data privacy and foreign affairs, will examine the current cyber landscape at a moment of acute consternation in the American consciousness.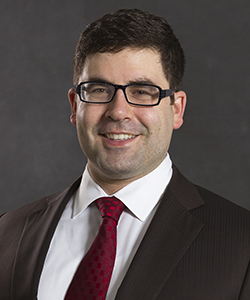 Banking
Bankruptcy Proficiency
Business/Commercial
Class Action and Mass Tort
Cybersecurity Data Breach
Employment
Health Care
Insurance
Intellectual Property
Securities
Smart Contracts & Blockchain
Privacy
Professional Liability