New York State Dispute Resolution Association's fully virtual 2020 Annual Conference will be on the theme of The Challenge of Change: Creative Conversations for Today. Join mediation professionals and members of the dispute resolution community gathering virtually to showcase how the diversity of dispute resolution can be applied to achieve common ground within families, communities, and businesses. One featured attendee will receive the Andrew Thomas PeaceBuilder Award, established in 1996 to honor individuals and organizations that have promoted the field and values of alternative dispute resolution.

Featured JAMS Speaker
Chris M. Kwok, Esq.
Employment Dispute Ethics: Hashing Out Fair Resolutions in a #MeToo, #BLM, #COVID19 World
Wednesday, November 18 | 9:00 am - 10:15 am EST

Mediators operate as independent and unbiased neutrals who have an ethical obligation to ensure that mediations are conducted fairly. Today's society faces many critical employment-related concerns, including how to protect employees' health and safety during the coronavirus pandemic, how to address systemic discrimination issues in support of the Black Lives Matter movement and the rise in anti-Asian sentiment and how to continue to investigate and adjudicate waves of workplace #MeToo allegations. Led by JAMS mediator Chris Kwok, and including perspectives from advocates representing the plaintiff's and defense employment bars, this interactive panel will analyze a series of hypotheticals that raise ethical conundrums involving questions of confidentiality, access to technology and social justice.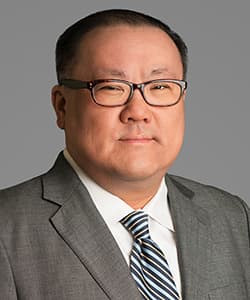 Business & Commercial
Employment Law
Higher Education & Title IX
International & Cross Border
Training/Teaching