The heated national dialogue about race ignited by George Floyd's tragic death serves as the backdrop for a continued exploration of the roundtable discussion we started last year regarding how we can move beyond thinking of "supporting diversity and inclusion" as a box to check and instead take concrete steps to create a culture of belonging.
The panel will explore:
Policies and practices that firms of every size should consider to move beyond diversity and inclusion policies into adopting anti-racist, feminist, and allyship agendas both internally and as stewards of justice in the community at large.
Considering privilege and ADR -- how institutional systems of oppression impact outcomes in ADR, and practical steps law firms can take to increase the selection of diverse neutrals.
Featured JAMS Speakers
Registration Assistance
For assistance, e-mail ACCTrialLawyers@gmail.com.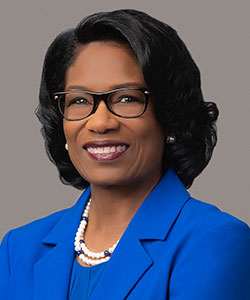 Business & Commercial
Employment Law
Estates/Probate/Trusts
Family Law
Higher Education & Title IX
Personal Injury/Torts