Join Snell & Wilmer for a panel of sitting Judges, mediators and commercial litigators as they discuss the nuts and bolts of the litigation process from demand to appeal, considerations before embarking, how to prepare if compelled and how to avoid.
Topics will include:
The life of a claim from the decision to make a demand to appeal and final judgment. Time and expense...and more time and more expense
An overview of Nevada Supreme Court, Court of Appeals, District Court and Justice Court and what each court does
Business considerations before making a demand
How to prepare if you are the target of a demand
Alternative dispute resolution mechanisms
Some thoughts on how to avoid business litigation. Good agreements and good drafting is key.
Featured JAMS Speaker:Hon. Carl W. Hoffman (Ret.)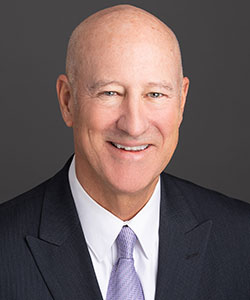 Business & Commercial
Civil Rights
Construction
Education Law
Employment Law
Federal
Higher Education & Title IX
Intellectual Property
Personal Injury/Torts
Product Liability
Real Estate & Real Property