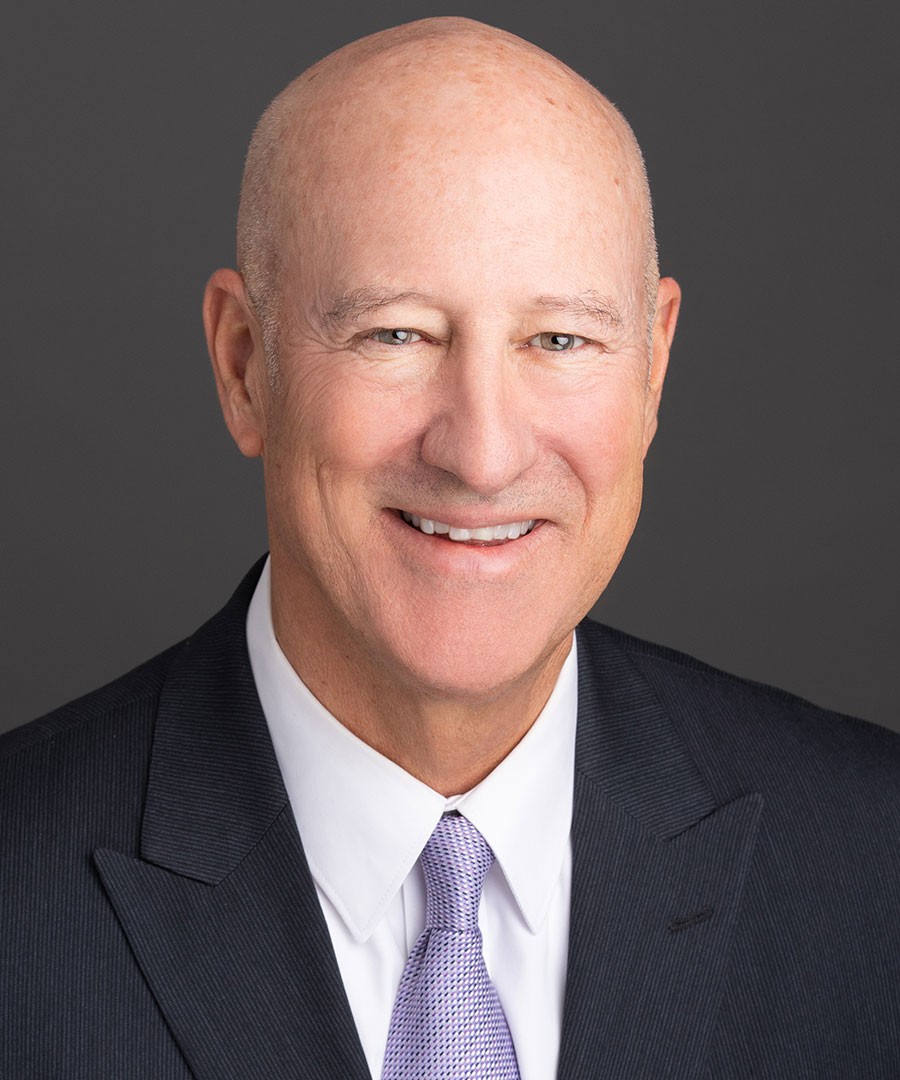 Hon. Carl W. Hoffman (Ret.)
Contact Case Manager
Scott Parreno
7160 Rafael Rivera Way Suite #400
Las Vegas, NV 89113
T: 702-835-7806
F: 702-437-5267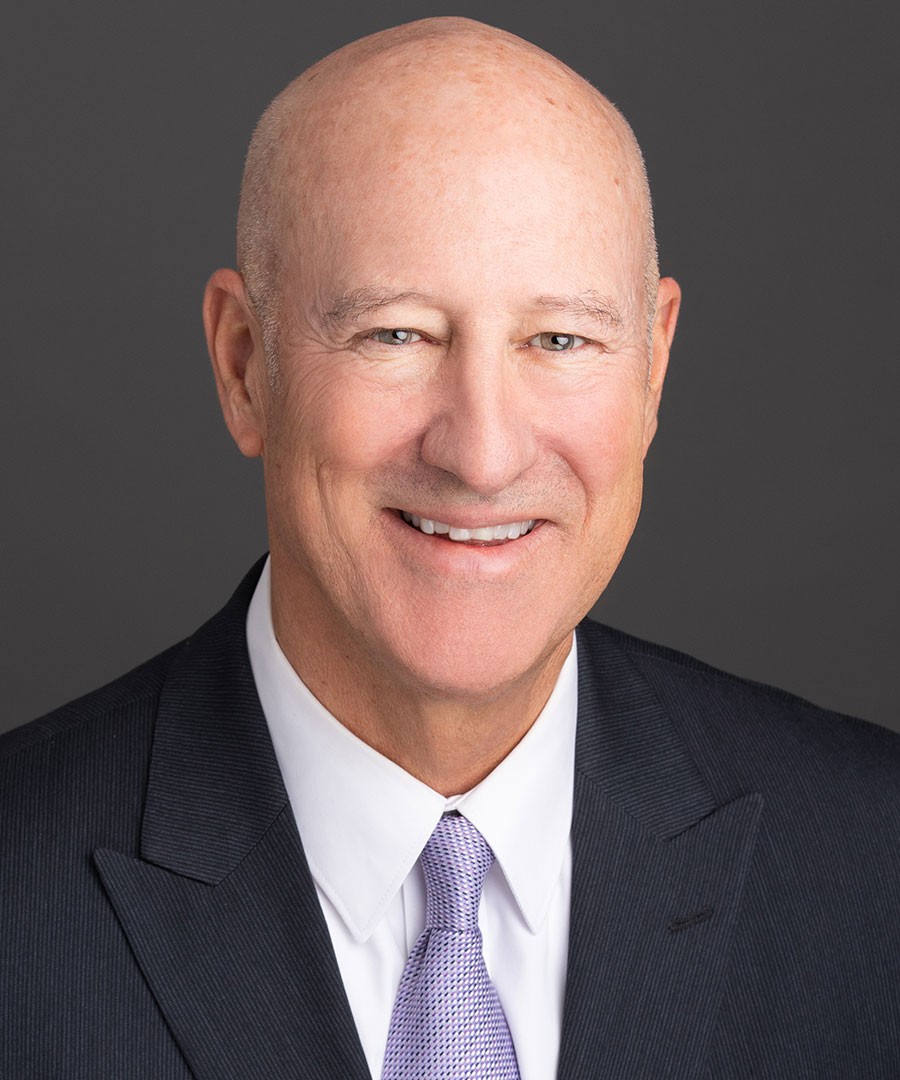 Hon. Carl W. Hoffman (Ret.)
Contact Information
Scott Parreno
7160 Rafael Rivera Way Suite #400
Las Vegas, NV 89113
T: 702-835-7806
F: 702-437-5267
General Biography
Practice Areas
Business & Commercial
Civil Rights
Construction
Education Law
Employment Law
Federal
Higher Education & Title IX
Intellectual Property
Personal Injury/Torts
Product Liability
Real Estate & Real Property
Honors, Memberships, and Professional Activities
Background and Education
Hon. Carl W. (Bill) Hoffman (Ret.) joined JAMS after serving eight years as a U.S. magistrate judge for the District of Nevada. In addition to handling hundreds of mediation and settlement conferences, he has substantial litigation and judicial experience in a variety of practice areas. His experience as a trial lawyer as well as a judge enables him to efficiently and effectively evaluate and assist in the resolution of a variety of cases.
Prior to becoming a federal judge, Judge Hoffman was the general counsel of the Clark County School District in Las Vegas, one of the largest school districts in the United States, where he litigated numerous cases in federal and state courts in matters involving civil rights, employment and labor, education, personal injury and construction. He was also appointed as a hearing officer for the Nevada Department of Personnel, where he arbitrated employee discipline and termination appeals. He additionally litigated numerous civil and administrative matters as a judge advocate in the United States Marine Corps.
Representative Matters
Business & Commercial

Mediated numerous breach of contract claims, including the following:
Medical supplier'swarranty for fitness
Investment capital company mergers
Radio station sale
Oil drilling rights
Resort property tenant's failure to remit taxes
Settlement agreement regarding health care management company assets
Franchise agreements
Capital loan commitment for diamond mine
Distribution of assets after company dissolution
Security system failure resulting in property loss
Use of performance-enhancing drugs (MMA fighter)
Physicians' agreement not to compete
Trade secrets
Employment covenants
Mediated business disparagement, civil conspiracy and defamation in construction of Skywalk, Grand Canyon
Mediated numerous Fair Debt Collection Practices Act disputes and Fair Credit Reporting Act disputes
Mediated Securities and Exchange Commission fraud claims

Civil Rights

Mediated and litigated numerous cases involving Section 1983 claims, excessive force against prisoners, excessive force arrests against suspects, false arrests on resort property, housing discrimination, free speech, equal protection, wrongful conviction by claimant wrongfully accused of murder, wrongful arrest, prisoner wrongful death, prisoner suicide, wrongful death of suspect using Tasers, accidental shooting, deliberate indifference to medical needs of prisoners, dog killings and lifetime movement and residency restrictions for sex offenders

Construction

Litigated and mediated disputes in public and private construction projects regarding the following:

Entitlement to change orders in new and remodel projects
Claims for performance and payment bonds
Failure to pay subcontractors

Education Law

Litigated claims involving equal expenditure of funds for athletic programs (Title IX), student and teacher sexual harassment, teacher and administrator tenure and promotion, student and faculty discipline, transgender student bathroom use policy, drug testing for student extracurricular activities, student expression claim involving a student valedictorian proselytizing at a high school graduation, administration's selection of high school play involving gender identity, student expression, bullying, racial bias, the legality of school uniforms in public schools (First Amendment), children with special needs and the Individuals with Disabilities Education Act

Insurance

Mediated numerous insurance coverage disputes covering a wide array of issues, including business interruption claims caused by property damage, bad faith claims, automobile coverage, title insurance, homeowners insurance, legal malpractice, theft and fraud coverage, and duty to defend in an employee embezzlement case

Intellectual Property

Mediated trademark infringement of medical products, technology software, dental care trademark, body sculpting trademark, trade dress in franchise dispute, alcoholic beverages and body waxing services
Mediated copyright infringement matter concerning musical compositions
Mediated patent infringement matters involving toy, gaming machines, telephone equipment and touchscreen device
Mediated product licensing agreement dispute

Labor and Employment

Arbitrated discipline and terminations based upon performance and misconduct
Mediated or presided over employee misclassification and class action wage and hour (FLSA) disputes involving bartenders of a chain of local casinos, table games supervisors, casino hourly shift employees, exotic dancers, limousine drivers, account executives and medical assistants
Mediated and litigated numerous Title VII claims of wrongful termination, discipline or failure to hire or promote, alleging discrimination and retaliation based upon protected status such as race, religion, national origin and gender, including sexual harassment, in both small and large businesses and public entities
Mediated and litigated numerous Americans with Disabilities Act and Age Discrimination in employment Act discrimination claims
Mediated employment discrimination claims brought by the EEOC against a national chain of restaurants based upon Title VII sexual harassment and retaliation
Mediated and litigated numerous claims alleging FMLA interference and retaliation
Mediated claims by exotic dancers alleging wrongful treatment related to weight, personal appearance and pregnancy
Mediated employment contract buyout for food and beverage employee based upon national origin claim
Mediated and litigated numerous collective bargaining disputes, elections, representation, benefits, union grievances, reductions in force, lay-offs and employee-management relations disputes

Military Law

Litigated claims involving the Uniformed Services Employment and Reemployment Rights Act and Servicemembers Civil Relief Act

Personal Injury/Torts

Mediated and litigated motor vehicle accidents and slip or trip and fall accidents involving big-box stores, grocery stores, restaurants, apartment complex, resort properties, public schools and private home
Litigated catastrophic injuries of student athlete
Mediated wrongful death caused by automobile, medicine and trucking company
Mediated Federal Tort Claims Act claims, slip and fall at TSA checkpoint and wrongful death caused by medical malpractice
Mediated product liability/negligence claims, wrongful death caused by electrocution via arcade machine, accidental discharge of firearm by child and injury to passenger on national bus company
Mediated invasion of privacy claims, unsolicited telephone calls by health insurance company (TCPA) and cameras in temporary housing rental
Mediated claims involving railroad worker accident; Federal Employer's Liability Act
Mediated claims involving defamation, intentional interference with economic advantage and interference with contractual relations

Real Estate & Real Property

Mediated and litigated wrongful foreclosure sale by homeowners association, quiet title claims and title insurance claims
Litigated eminent domain disputes

Sports

Arbitrated U.S. Center for SafeSport matters resolving abuse and misconduct claims affecting various sports under the U.S. Olympic and Paralympic Movement
Honors, Memberships, and Professional Activities
Completed Virtual ADR training conducted by the JAMS Institute, the training arm of JAMS.


Member, Ninth Circuit Magistrate Judge's Executive Board, 2018–2019
Chairman, Local Civil Rules Committee, District of Nevada, 2015–2019
Member, Nevada Commission on Judicial Discipline, 2004–2011
"One of Five Top Government Attorneys," Nevada Business Journal, June 2008
Excellence in Educational Leadership Award, University Council for Educational Administration, February 2005
Background and Education
U.S. Magistrate Judge for the District of Nevada, 2011–2019
General Counsel, Clark County School District, 1995–2011
Hearing Officer, Nevada Department of Personnel, 2010–2011
Adjunct Instructor, University of Nevada, Las Vegas (Education Law), 1996–2004
Adjunct Instructor, Nova Southeastern University (Education Law), 2002–2011
Special Assistant United States Attorney, 1986–1987
Lieutenant Colonel, U.S. Marine Corps, Infantry and Judge Advocate, 1974–1995
LL.M.; Judge Advocate General's School; Charlottesville, Virginia; 1988
J.D., University of San Diego School of Law, 1981
B.A.; University of Colorado; Boulder, Colorado; 1974
National War College; National Security Studies; Washington, D.C. (Distinguished); 1992
California Bar, 1981
Nevada Bar, 1994
National Magistrate Judges Workshop, Settlement: How Much Do Merits Matter?, 2019
Speaker, Nevada Bar Convention, Confidentiality and Electronic Discovery, 2016
Speaker, Nevada Bar Convention, Judicial Insider Tips, 2016
Speaker, Employment Law Seminar, Las Vegas, 2015
National Magistrate Judges Workshop, Employment Law Seminar, 2015
National Magistrate Judges Workshop, Breaking Impasse, 2015
Speaker, Nevada State Bar, Civility in Litigation, 2015
Panel Member, Early Neutral Evaluation, 2014
Speaker, Nevada State Bar, Civility in Litigation, 2014
National Magistrate Judges Workshop, Hidden Issues in Settling Insurance Cases, 2013
National Magistrate Judges Workshop, Mediation Skills Workshop, 2012
National Magistrate Judges Workshop, Overview of Employment Discrimination Issues, 2011
Moderator, Las Vegas Sun Youth Forum,2011–present
Judge, We the People, Annual Student Civics Competition, 2011–present
Home Office
HOME OFFICE
Available to Travel
Disclaimer
This page is for general information purposes. JAMS makes no representations or warranties regarding its accuracy or completeness. Interested persons should conduct their own research regarding information on this website before deciding to use JAMS, including investigation and research of JAMS neutrals. See More
Search our global directory of mediators, arbitrators and ADR professionals.
FIND A NEUTRAL