This webinar has been recorded and available online (complimentary access).
CLICK HERE (Password: Nj#a@8r4) to watch the webinar.


---
What does the future hold for U.S.-China dispute resolution? The recent past has seen a marked change in the tenor of U.S.-China relations and of China-Hong Kong relations, and the global pandemic has accelerated these changes. Some in the international business community are re-calibrating the trade-offs between cost efficiency and the risk of disruption in global supply chains. We are also witnessing a pause in investment and trade flows between the world's two greatest economies. What impact will these changes have on the arbitration and mediation of disputes between U.S. and P.R.C. parties? Will parties entering into new contracts change their dispute resolution preferences? What challenges and opportunities do these recent events and trends present to leading Asia based arbitration venues, and to companies and their counsel? Join our distinguished panel of international arbitration experts for a timely and stimulating discussion.
Featured Speakers:
Cedric Chao, Arbitrator & Mediator, Chao ADR PC – San Francisco
Dr. Fuyong Chen, Deputy Secretary General, Beijing Arbitration Commission/Beijing International Arbitration Center (BAC/BIAC) – Beijing
Sarah Grimmer, Secretary-General of Hong Kong International Arbitration Centre – Hong Kong
David W. Rivkin, Partner & Co-Chair International Dispute Resolution Group, Debevoise & Plimpton - New York
Gary Born, Chair of International Arbitration Practice, WilmerHale - London
Lim Seok Hui, Chief Executive Officer, Singapore International Arbitration Center (SIAC) – Singapore
Supporting Organizations:
American Bar Association – International Law Section
American Bar Association – Dispute Resolution Section
ArbitralWomen
Beijing Arbitration Commission/Beijing International Arbitration Center (BAC/BIAC)
Boston International Arbitration Council
California International Arbitration Council
Chartered Institute of Arbitrators
Hong Kong International Arbitration Centre (HKIAC)
Miami International Arbitration Society
New York International Arbitration Center
Singapore International Arbitration Center (SIAC)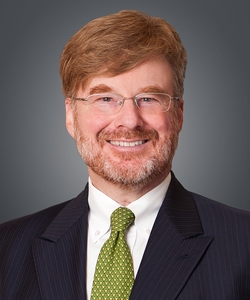 Business/Commercial
Construction
Cybersecurity & Privacy
Energy/Utility
Entertainment & Sports
Health Care
Intellectual Property
International & Cross-Border
Life Sciences
Telecommunications