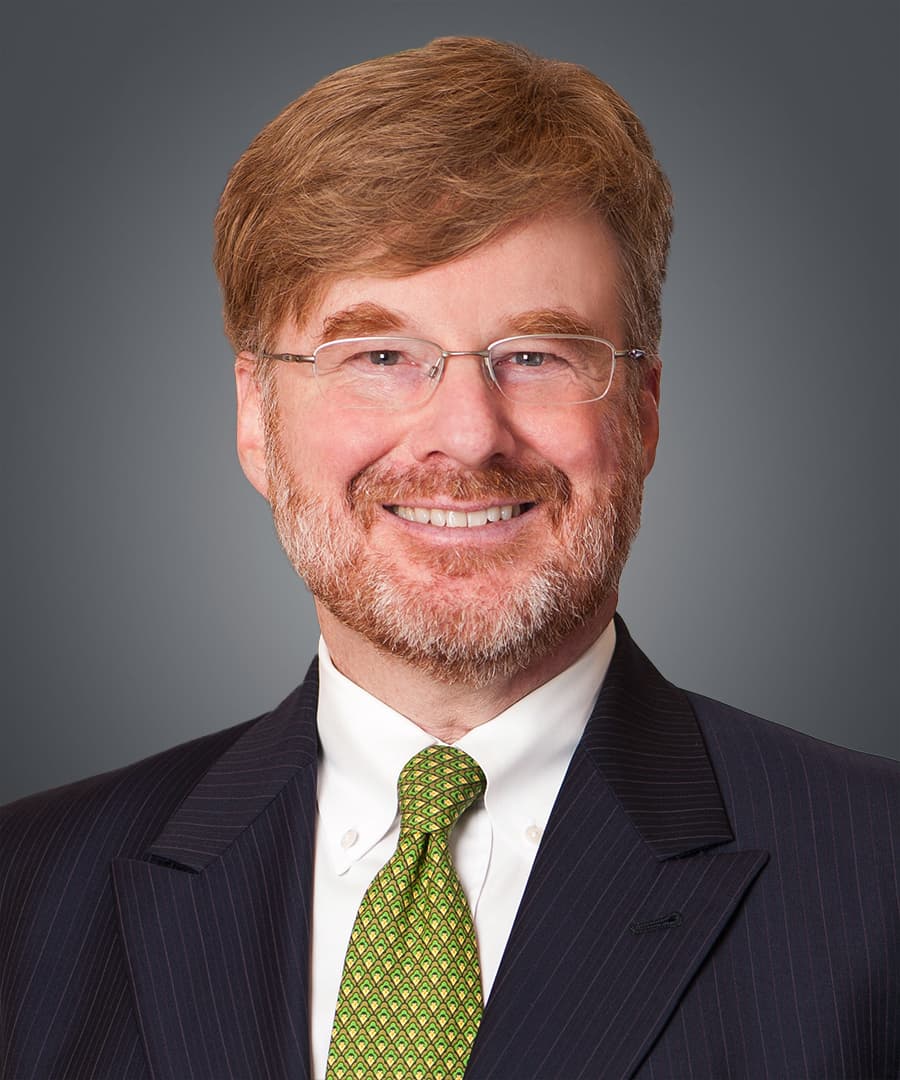 Ambassador (Ret.) David Huebner, FCIArb, C.Arb, FCollArb
Ambassador (Ret.) David Huebner, FCIArb, C.Arb, FCollArb
General Biography
Practice Areas
Business/Commercial
Construction
Cybersecurity & Privacy
Energy/Utility
Entertainment & Sports
Health Care
Intellectual Property
International & Cross-Border
Life Sciences
Telecommunications
Honors, Memberships, and Professional Activities
Background and Education
Ambassador (Ret.) David Huebner, FCIArb, C.Arb, FCollArb joins JAMS following more than 25 years of practice experience in arbitration, cross-border disputes, and intellectual property practice, as well as government service. He has handled more than 300 arbitrations in the United States and three dozen jurisdictions around the world as neutral or advocate, and has particular expertise in the technology (including semiconductors, hardware, software, haptics, materials, AI, internet, and gaming), life sciences (including pharma, biotech, clinical trials, medical devices, and healthcare), telecom, and entertainment sectors, as well as in energy, infrastructure, construction, and investment disputes.
Most recently, Ambassador Huebner served as a partner in an AmLaw 100 law firm's international arbitration and public international law practices. Previously, he has held senior positions in the Asia Pacific region, including as the American Ambassador to New Zealand and Samoa, chairman & CEO of a large international law firm, founding chief representative of an AmLaw 100 law firm in Shanghai, and special IPR policy assistant to a member of the National Diet of Japan in Tokyo.  In 2016, President Obama appointed him as one of the four American designees to the panel of arbitrators of the International Centre for the Settlement of Investment Disputes. He is a graduate of Princeton University (summa cum laude) and Yale Law School.
Ambassador Huebner is a Chartered Arbitrator and Fellow of the Chartered Institute of Arbitrators, Fellow of the College of Commercial Arbitrators, Distinguished Fellow of the Auckland University of Technology's Faculty of Business and Law, member of the ICC Commission on Arbitration and ADR, life member of the Council on Foreign Relations, and is on the panels of arbitrators of the principal international and regional arbitral institutions.  He is consistenly included on the Silicon Valley Arbitration and Mediation Center's Tech List of the "world's most accomplished technology neutrals." He chaired the California Law Revision Commission as an appointee of both Governors Davis and Schwarzenegger, and was recently appointed to a current term by Governor Newsom. He has taught intellectual property law and policy, international business transactions, and dispute resolution at universities in China, Germany, New Zealand, and the U.S.
ADR Experience and Qualifications
Handled more than 300 arbitrations in three dozen jurisdictions around the world
Particular expertise in investment, finance, intellectual property, life sciences, media, telecom/internet, energy, construction, and infrastructure disputes
Member of the Bars of CA, NY and DC and a licensed solicitor in England & Wales
Arbitrated under the rules of numerous institutions including International Chamber of Commerce (ICC), International Center for Dispute Resolution (ICDR), The United Nations Commission on International Trade Law (UNCITRAL), Zurich Chamber of Commerce, London Court of International Arbitration (LCIA), International Institute for Conflict Prevention & Resolution (CPR), China International Economic and Trade Arbitration Commission (CIETAC), American Arbitration Association (AAA), Singapore International Arbitration Centre (SIAC), and Hamburg Chamber of Commerce
Representative Matters
Business/Commercial

Arbitrated multi-million-dollar distribution agreement dispute in the consumer products sector in Africa.
Handled multiple cases arising under the Convention on the International Sale of Goods (CISG).
Handled large leasing dispute in commercial real estate sector in North America and Asia.
Handled several leasing disputes in aviation sector in Europe.
Handled multiple cross-border joint venture and project development disputes in East Asia and the Middle East.
Handled numerous RICO cases involving Fortune 500 companies.

Energy/Construction

Party-appointed arbitrator in large oil sector dispute in East Asia.
Handled multi-billion-dollar dispute over natural resource extraction and power generation project in Southeast Asia.
Handled large dispute arising from a long-term oil concession agreement with a state entity in the Middle East.
Handled multi-million-dollar energy generation dispute involving a North American state entity.
Handled large dispute over construction defects in a cogeneration facility in North America.
Handled disputes arising from production and sale of metallurgical coke in Asia.
Handled large dispute involving construction defects and accounting in hospitality sector in Asia.

Entertainment

Presiding arbitrator and mediator in multiple multi-million-dollar music licensing disputes.
Sole arbitrator in multi-million-dollar film production company acquisition dispute.
Sole arbitrator in a large media project development dispute between two entertainment companies.
Sole arbitrator in a multi-million-dollar cross-border film licensing dispute in Asia.
Handled multiple film development, distribution, and joint venture disputes in Asia, Europe and North America.
Handled two large disputes over media library ownership and sale by European entities.
Handled several film and television-related copyright disputes in Asia, Europe and North America.

Health Care

Arbitrated payor-payee reimbursement disputes involving hospitals, insurance plans, healthcare networks pursuant to contract rates for healthcare services provided to patients who are members of Respondents' health plans, giving rise to claims including for breach of contract and the implied covenant of good faith and fair dealing
Sole arbitrator in large multiparty dispute in health care finance sector.
Sole arbitrator in complex dispute over individual and corporate provider reimbursement, accounting, and coverage.
Handled several multi-million-dollar coverage disputes involving numerous individual claims.
Handled disputes involving issues of reinsurance, policy limits, and denial of coverage.

Life Sciences

Patent disputes and corporate work involving early generation genetically modified foodstuffs, including hybrids engineered for hardiness, shelf life, and/or taste enhancement
Party-appointed arbitrator in large pharmaceutical dispute involving clinical trials overseas.
Sole arbitrator in multiple cases involving healthcare finance and accounting.
Handled two multi-million-dollar disputes between a large pharmaceutical company and European state entities over patent validity, compound ownership, and government expropriation issues.
Handled several multi-million-dollar disputes between European and North American pharmaceutical companies over patent licensing and ownership issues, clinical trials, biotech therapeutics and diagnostics, and health tech.
Handled several cross-border disputes over patent validity and licensing in the medical devices sector.
Handled cross-border disputes over non-compete and nondisclosure clauses in executive employment contracts.

Technology/Telcommunications

Sole arbitrator, co-arbitrator, and mediator in several large arbitrations involving patent infringement claims, inventorship, development agreement terms and performance, and/or joint venture terms in the optics, materials, and handheld device sectors.
Sole arbitrator in large e-commerce dispute over ownership of certain electronic equipment.
Sole arbitrator in large dispute between a leading multinational media company and joint venture partners over digital exhibition.
Handled multi-billion-dollar dispute over validity and licensing of patents in telecommunications devices.
Handled more than a dozen multi-million-dollar disputes arising from licensing or validity of software, hardware, semiconductor, switching, internet tool, and interface patents involving East Asian, European, North American, and Latin American parties.
Handled multi-million-dollar dispute between a telecommunications company and a state entity over patent use and validity.
Honors, Memberships, and Professional Activities
Completed Virtual ADR training conducted by the JAMS Institute, the training arm of JAMS.


Admitted to the Bars of California, New York, and the District of Columbia
Admitted as a solicitor in England & Wales
Chartered Arbitrator and Fellow, Chartered Institute of Arbitrators
Fellow, College of Commercial Arbitrators
Fellow, Auckland University of Technology Faculty of Business and Law
Annually named since 2018 to the Silicon Valley Arbitration and Mediation Center's "Tech List" of the world's leading technology neutrals
Member, CPR Distinguished Neutrals, International, and Technology Panels
Appointed by President Obama to the World Bank's ICSID Panel of Arbitrators
Admitted to the panels of arbitrators of more than 20 other international and regional arbitral institutions
Chair & Commissioner, California Law Revision Commission (appointed by Governors Davis, Schwarzenegger, and now Newsom, and served as chair under each).
Adjunct professor of law, University of Southern California Gould School of Law (1999 – 2007), teaching full-semester courses in international arbitration, international commercial transactions, and international intellectual property law & policy

Guest lecturer, University of California Los Angeles (2016 ), teaching seminar sessions in intellectual property law & policy

Occasional guest lecturer, University of Southern California, Marshall School of Business (1999-2005), leading seminar discussions on intellectual property protection and disputes risk in cross-border investment and commerce

Frequent lecturer at conferences, educational institutions, and professional organizations on topics of international arbitration, international law, intellectual property, current and potential use of technology and AI in dispute resolution, mediation & negotiation, and foreign policy

Trustee, Chartered Institute of Arbitrators (2020-present), representing the Western Hemisphere on the global board of trustees

Former member, ICC Commission on Arbitration and ADR

Member of board of directors, Street Law Inc. (2018-present)

Prior member of the boards of numerous other educational, public service, civic, and professional organizations, including Pacific Council on International Policy, Swiss International Law School, Antarctic Heritage Trust, Gay & Lesbian Alliance Against Defamation, Los Angeles Gay & Lesbian Center, Princeton Alumni Corps, and Franklin Delano Roosevelt Center for Global Engagement

Life member, Council on Foreign Relations

Certain ambassadorial artifacts and papers taken into the Smithsonian Institution's permanent collection of American history
ADR Profiles
Background and Education
Partner, Arnold & Porter LLP, Los Angeles, 2014-2016
US Ambassador to New Zealand and Samoa, 2009-2014
Partner, Sheppard Mullin Richter & Hampton LLP, Shanghai & Los Angeles,  2005–2009

Founding managing partner of Shanghai office
Head of China Practice; Head of International Disputes Practice

Partner, Coudert Brothers LLP, Los Angeles and other locations, 1992–2005 (Partner from 1995)

Chairman & CEO of the Firm;  member of the global Executive Board

Associate, Irell & Manella, Los Angeles, 1987–1992
Office of the Hon. Koji Kakizawa, Tokyo, 1984–1985

Special assistant to member of Japan's National Diet (and later Foreign Minister of Japan)

JD, Yale Law School, 1986

Editor-in-chief, Yale Journal on Regulation
Henry Luce Scholar

AB, summa cum laude, Princeton University, 1982

Majored at the School of Public and International Affairs
Phi Beta Kappa; David Lawrence Scholar
Home Office
HOME OFFICE
Century City, California
1925 Century Park East, 14th Floor, The Watt Plaza, Los Angeles, CA 90067
View Location Details
Los Angeles, California
555 West 5th St., 32nd Floor, Los Angeles, CA 90013
View Location Details
Available to Travel
Disclaimer
This page is for general information purposes. JAMS makes no representations or warranties regarding its accuracy or completeness. Interested persons should conduct their own research regarding information on this website before deciding to use JAMS, including investigation and research of JAMS neutrals. See More
Search our global directory of mediators, arbitrators and ADR professionals.
FIND A NEUTRAL