The handling of experts in arbitrations can be challenging. World-class neutrals in the high technology area will discuss two hot issues in the use of experts – the use of "hot tubbing" and whether to rely on tribunal appointed experts. All panelists/debaters are on SVAMC's 2020 Tech List of the world's leading technology neutrals.
The presentation, taking place during New York Arbitration Week, will consist of two lively debates in an Oxford type format:
Resolved, Hot-Tubbing of Expert Witnesses Cannot be Effective in the Virtual Environment?
Resolved, Experts Should be Impartial and the Tribunal Should Appoint Them?
Featured JAMS Speaker
Thomas L. Creel, Esq.
Moderator:
Thomas D. Halket | Halket Chambers
Speakers:
Merriann Panarella | Dispute Resolution Services
Alexander Blumrosen | Polaris Law
Laura A. Kaster | Appropriate Dispute Solutions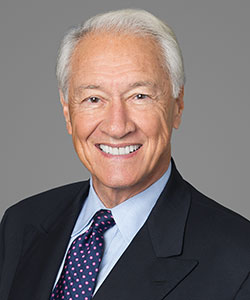 Business Commercial
Employment Law
Entertainment and Sports
Environmental
Franchise & Distribution Law
Intellectual Property
International & Cross-Border
Life Sciences
Special Master Discovery Referee