The CLM Focus conference offers a singular focus on specific tracks of content designed to address your most pressing professional needs. A wide range of important issues will be covered during the interactive roundtable sessions where attendees will participate with a cohort of like-minded professionals. Content tracks are available on the topics of: Diversity, Equity & Inclusion; Management Liability; Medical Malpractice; Product Liability; Professional Liability; Transportation; and Claims & Litigation Management.
Featured JAMS Panelists
Mediating to Avoid the Nuclear Verdict | Claims & Litigation Management - Session 2
October 19 | 4:30 - 5:30 PM CST
Corporate defendants and insurers are ever mindful of nuclear verdicts, especially for third-party claims involving bodily injury. Achieving a successful exit from litigation in catostrophic cases through mediation is an art. Often times these type of cases are sure to include a policy limit, a time-limited demand to leverage the value of the case. The panel will discuss new strategies for dealing with high exposure claims where a policy limit demand is likely and mediation will occur as well. They will point out red flags for the bad faith set-up in these claims and how to approach settlement at and beyond mediation.
Speakers:
Melanie Brown, | Munich RE America
Laura B. Frankel, Esq.| JAMS
Collin Hite | Markel Service, Incorporated
April Villaverde | Kennedys
The Claims SEEN: Liability, Viability, and Inclusivity | Diversity, Equity & Inclusion - Session 4
October 20 | 10:00-11:00 AM CST
Attend this session if you are ready to engage in a conversation that will explore the relationship between the lack of diversity in the industry and the effects on clams management, negotiations, and outcomes. Attendees will hear a robust real talk discussion about venues and other subject matter realities from the standpoint of claims personnel and other process participants. The goal is to awaken considerations about the imperative of diversity in this space as a way to achieve fair claims handling for all.
Speakers:
Kellie Howard-Goudy | Collins Einhorn Farrell PC

Herman Ramirez | Gallagher Bassett Services, Inc.
Rebekah Ratliff, CCLS | JAMS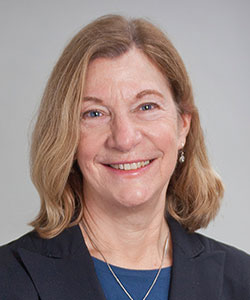 Business Commercial
Insurance
Personal Injury Torts
Professional Liability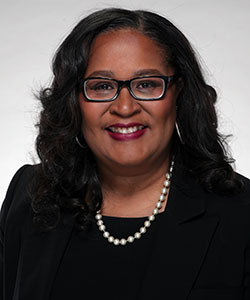 Business & Commercial
Construction
Construction Defect
Employment Law
Governmental/Public Agency
Higher Education & Title IX
Insurance
International & Cross-Border
Personal Injury/Torts
Securities