We are pleased to announce that three JAMS neutrals,
Hon. Ariel E. Belen (Ret.), FCIArb
,
Phillip Neiman, Esq., FCIArb
and
Fernando Navarro Sánchez, LL.M.
, will be featured at the 2021 HNBA Corporate Counsel Conference, which will be held virtually on March 16-18. This signature event provides a unique setting for corporate America and the HNBA to connect, offering opportunities for outside counsel to meet representatives from numerous Fortune 500 Companies. This year's conference will give hundreds of attorneys, judges, and law students a valuable and enjoyable three-day program featuring Continuing Legal Education (CLE) panels on cutting edge topics led by experts from across the country, a variety of workshops, and one of a kind networking opportunities.
Featured JAMS Speakers:
Hon. Ariel E. Belen (Ret.), FCIArb
| Moderator
"E-Discovery in International and Domestic Arbitration v. E-Discovery in Court"
Wednesday, March 17, 2021 | 2:30 - 3:30 PM (EST)
E-discovery has become a major part of many lawsuits and arbitration proceedings. Agreeing on the proper distribution, scope, and time has become an arduous and costly task. This panel will focus on the different approaches courts and arbitral providers are taking relative to e-discovery, and will share practical tips for effective and efficient e-discovery. Panelists will also address recent circuit split on 28 U.S.C. 1782 and the effect on e-discovery in private international commercial arbitrations.
Panelists:
Katherine Coba | Partner, Boyd Richards, Miami, FL
Michael Fernandez | Associate, Winston & Strawn, New York, NY
Dawson Horn | Associate General Counsel, Vice President, AIG, New York, NY
Anibal Martin Sabater | Partner, Chaffetz Lindsey, New York, NY

Phillip Neiman, Esq., FCIArb
| Moderator
"The Cannabis Conundrum: Latest on Marijuana in the Workplace"
Wednesday, March 17, 2021 | 11:00 - 12:00 PM (EST)
Cannabis is a constantly shifting landscape across the 50 states, and the bullseye always seems to be shifting for employers. Join our panel of in-house experts in learning about the latest changes on a state-by-state basis, while also delving into the hot topics employers are facing when confronted with the intersection of cannabis and daily employment issues.
Panelists:
Anna María Tejada | HNBA VP of Programs, Partner, Saul Ewing Arnstein & Lehr, Newark, NJ
Grissel Seijo | Counsel, Restaurant Brands, Miami, FL
Jacquelynn Ruiz | Director of Employment Practices, Raymond James, Chicago, IL
Fernando Navarro Sánchez, LL.M.
| Moderator
"The Singapore Convention: Is Cross-Border Mediation a New Frontier for Resolving Business Disputes?"
Thursday, March 18, 2021 11:00 AM - 12:00 PM (EST)
On August 7, 2019, 46 countries, including the United States, China, India and South Korea signed the United Nations Convention on International Settlement Agreements for Mediation in Singapore, which enables enforcement of mediated settlements between signatory states, and has the potential to transform how disputes are managed around the world. The backdrop to the Singapore Convention is one of growing political and socio-economic uncertainty, coupled with a slowdown in cross-border trade and a downward trend in foreign direct investment. Disputes will arise and international mediation may be the right tool at the right time. The promise of the Singapore Convention is thereby profound, allowing the enforcement of mediated settlements between signatory states and reinforcing the use of mediation in resolving complex cross-border disputes. The panel will review the immediate and potential longer-term impacts of the Singapore Convention from multiple perspectives, both private and public, governmental and commercial. Our experts will speculate about whether mediation and collaborative dispute resolution processes post Singapore Convention will become as prominent on the international stage as did arbitration following the New York Convention. The panel will review the following:
What is the Singapore Convention and what are the immediate and longer-term impacts for US and other businesses in the signatory jurisdictions?
What is the potential impact of the Convention on the ADR landscape, and in particular on the use of mediation for resolution of cross-border commercial disputes in different regions?
Will mediation assume equal prominence alongside international arbitration as it did following the 1958 New York Convention?
Panelists:
Javier Oroz-Coppel | Chief Risk Officer and General Secretary, AXA México, Mexico City, Mexico
Omar Guerrero Rodriguez | Partner & Co-Head of Arbitrary, Hogan Lovells, Mexico City, Mexico
Ana Sambold | Mediation & Arbitration, Sambold Law, San Diego, CA
Timothy Schnabel | Executive Director, Uniform Law Commission, Chicago, IL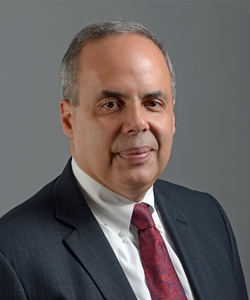 Administrative Law
Appellate
Business/Commercial
Construction
Employment
Entertainment and Sports
Estates/Probate/Trusts
Family Law
Franchise
Governmental Public Agency
Health Care
Insurance
International & Cross-Border
Personal Injury/Torts
Professional Liability
Real Property
Special Master/Discovery Referee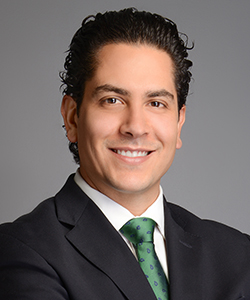 Construction
Energy/Utility
Insurance
International & Cross-Border