Distinguished Speaker Series
You're invited to join host Charles J. Alexander, UCLA's Associate vice Provost for Student Diversity and Director of the Academic Advancement Program and moderator Dr. David Yoo with featured speakers as they provide insight into the current issues surrounding racism and social justice in their community.
Featured JAMS Speaker:
Chris M. Kwok, Esq.
| Mediator and Arbitrator, JAMS
Panelists:

Natalie Chou
Natalie Chou is a Chinese-American college basketball player for the UCLA Bruins of the Pac-12 Conference. Chou is currently completing her Master's in Transformative Coaching and Leadership in the School of Education at UCLA. Recently, Natalie was featured in articles by the LA Times and by ESPN.
Karen Umemoto
Karen Umemoto is the Helen and Morgan Chu Endowed Director's Chair of the UCLA Asian American Studies Center. She received her Master's degree in Asian American Studies from UCLA and her Ph.D. in Urban Studies from the Massachusetts Institute of Technology. Professor Umemoto's research centers on issues of democracy and social justice in multicultural societies with a focus on US cities.
Betty T. Yee
Only the tenth woman in California history to be elected to statewide office, Betty T. Yee has been Controller since 2015, following two terms of service on the State Board of Equalization. As the state's chief fiscal officer, she continues her service on the BOE; chairs the Franchise Tax Board; is a member of the boards for the California Public Employees' Retirement System and California State Teachers' Retirement System, and serves on the State Lands Commission where she has been a champion of environmental justice.
David K. Yoo
David K. Yoo is Vice Provost of the UCLA Institute of American Cultures, and Professor of Asian American Studies and History. He has been a Senior Fulbright Scholar (Korea), a Fellow of the American Council on Education, and the recipient of the Hoshide Distinguished Teaching Prize (UCLA).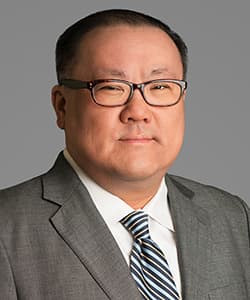 Business & Commercial
Employment Law
Higher Education & Title IX
Training/Teaching