Join JAMS Senior Vice President and Chief Legal and Operating Officer,
Kimberly Taylor
, JAMS Mediator/Arbitrator and Founder/Managing Director of Law and Forensics,
Daniel B. Garrie
, and David Cass, Vice President of Cyber & IT Risk at Federal Reserve Bank of New York, for a discussion on the JAMS rules governing disputes arising out of smart contracts. During this webinar, panelists introduce the concept of smart contracts, relating technology and associated legal concerns.
Topics covered:
Legal Implications and Concerns for Smart Contracts
How Disputes Can Arise from the Use of Smart Contracts
Arbitration Procedures

Featured JAMS Speakers
Kimberly Taylor, Esq.
Daniel B. Garrie, Esq.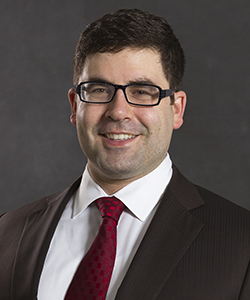 Banking
Bankruptcy Proficiency
Business/Commercial
Class Action and Mass Tort
Cybersecurity Data Breach
Employment
Health Care
Insurance
Intellectual Property
Securities
Smart Contracts & Blockchain
Privacy
Professional Liability