Join
Robin H. Gise, Esq.
at the upcoming
Sexual Abuse Litigation and Coverage Conference
to be held in-person at the Sheraton New York Times Square Hotel. Hosted by Perrin Conferences, the leader in joint plaintiff/defense conferences, the event speakers include prominent defense and plaintiff attorneys, in house counsel, and insurance professionals. It also includes many opportunities for networking.
Agenda:
7:30-8:30am |
Registration
8:30-8:45am |
Welcome and Co-Chair Opening Remarks
Tracey McDevitt Hagan, Esq. | Reilly McDevitt & Henrich -- Philadelphia, PA

Elizabeth Hanke | Vice President, KCIC -- Washington, DC

Brian Kent, Esq. | Laffey Bucci & Kent -- Philadelphia, PA
8:45-9:45am |
Trends in Sexual Abuse Litigation and the Status of the Litigation
Update on statute of limitations by state
Recent decisions in the litigation
Evolving case law and legislation
What is the political climate in various states?
9:45-10:45am |
Finding and Organizing Coverage
Claims data and liability estimation
Lost/missing policies, archaeology, policy terms
Complexity with record keeping- Exhaustion across so many years and different claimants being handled by different carriers
Risk management of insureds
Cost management
10:45-11:00am |
Break
11:15am-12:15pm |
Settlement and Resolution
Moderator:
Tracey Hagan McDevitt, Esq.
| Reilly McDevitt & Henrich.
Panelists:
Bernadette W. Catalana, Esq. | MG+M The Law Firm -- New York, NY
Robin H. Gise, Esq. | JAMS -- New York, NY
Jordan K. Merson, Esq. | Merson Law, PLLC, New York, NY
Josh Silber, Esq. | Abend & Silber, PLLC, New York, NY
12:15-1:45pm |
Lunch Break
1:45-2:45pm |
Damages in Sexual Misconduct Cases
How the value of the models is typically tied to the heinousness of the abuse and not necessarily to the heinousness of the behavior of the defendant
Should victims go through the tort system?
What factors should contribute to the settlement values for different cases and different survivors within the same case? Or even between cases?
2:45-3:45pm |
Insurance Coverage Issues
Number of occurrences is a significant issue
Definition of occurrence and trigger of coverage – one perpetrator with multiple victims and multiple incidents
Whether negligent supervision/hiring qualifies as an "occurrence" in the first place
Expected & Intended (severability of interest as to the perpetrator and the organization)
Definition of bodily injury including if mental anguish is included
Definition of insured specifically as it may relate to the preparator
Allocation and "damages": Spanning multiple policy years so allocation is a challenge
4:00-5:00pm |
Practical Issues Relating to Liability Insurance with Institutional Insureds in Litigation and Settlement

5:00-6:00pm |
Networking Cocktail Reception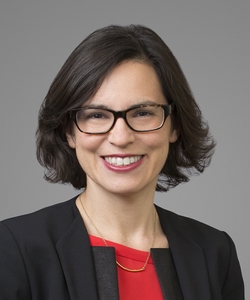 Business Commercial
Construction Defect
Employment
Higher Education & Title IX
Insurance
Professional Liability