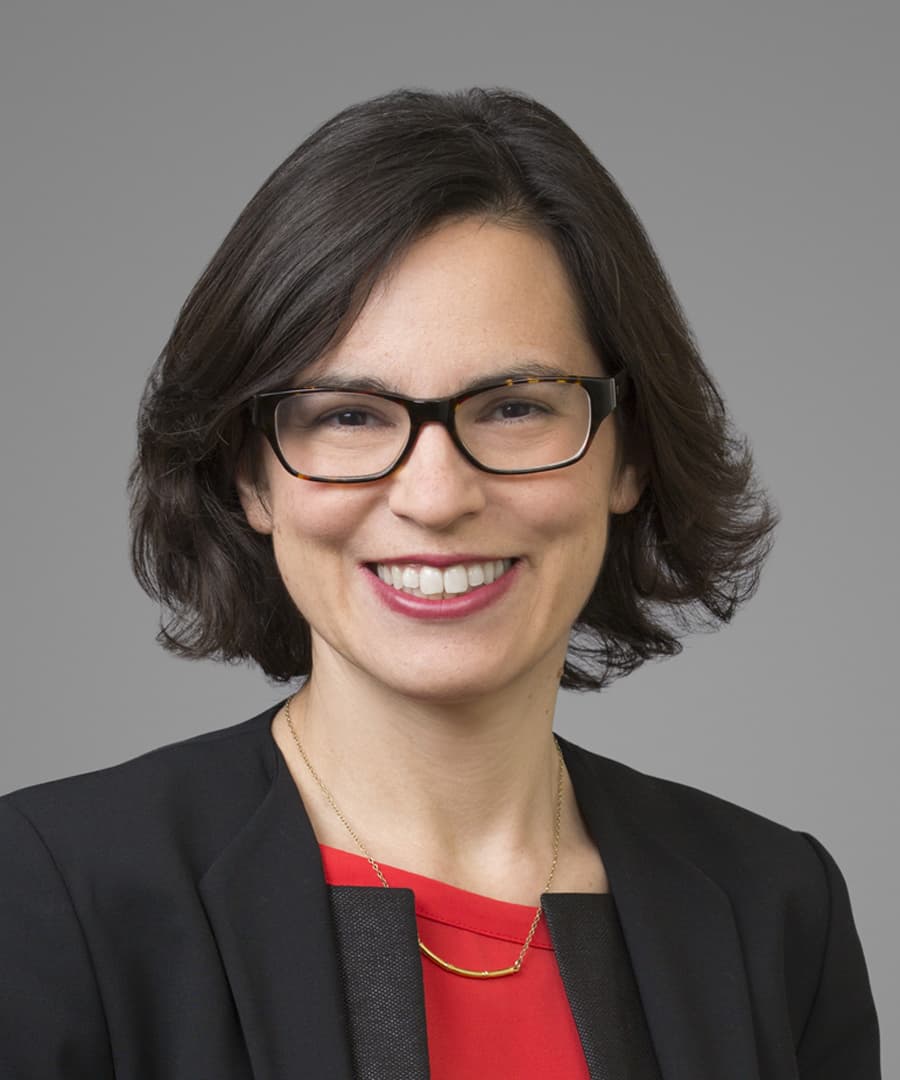 Robin H. Gise, Esq. |
JAMS Mediator, Arbitrator, Hearing Officer
Contact Case Manager
Christine Persaud
620 Eighth Ave. 34th Floor
New York, NY 10018
T: 212-607-2773
F: 212-751-4099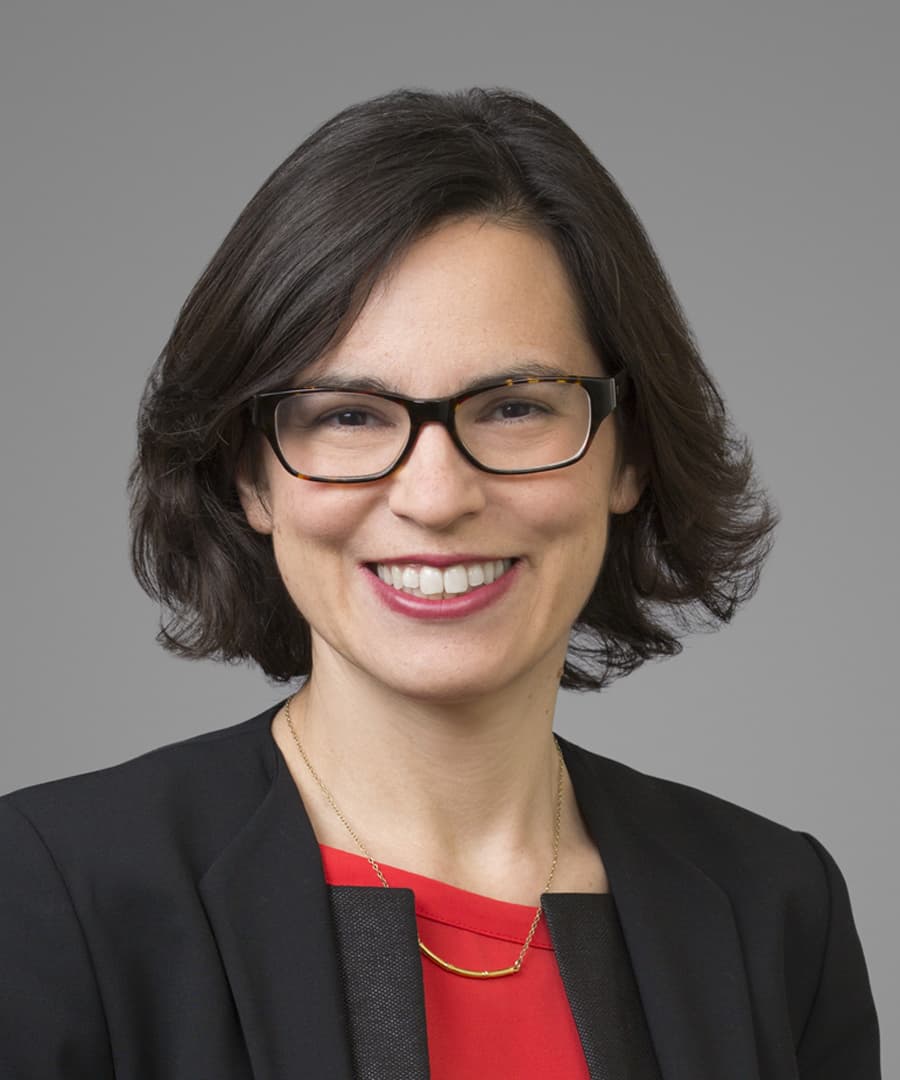 Robin H. Gise, Esq.
Contact Information
Christine Persaud
620 Eighth Ave. 34th Floor
New York, NY 10018
T: 212-607-2773
F: 212-751-4099
General Biography
Practice Areas
Business Commercial
Construction Defect
Employment
Higher Education & Title IX
Insurance
Professional Liability
Honors, Memberships, and Professional Activities
Background and Education
Robin H. Gise, Esq. is a skilled mediator and arbitrator with extensive experience resolving complex employment and labor disputes, business/commercial, insurance, personal injury and public accessibility matters. She is known for her tenacity, empathy, patience and well-honed communication skills. Ms. Gise is also available to provide unbiased, confidential evaluations via neutral analysis and neutral facilitation.

Ms. Gise has handled virtually every type of labor and employment dispute, including discrimination claims (age, gender, race, religion, national origin, disability, sexual orientation, and pregnancy), hostile work environment, sexual harassment, wrongful termination and retaliation, whistleblower claims, non-compete agreements, executive compensation, and FLSA/wage and hour claims, as well as class and collective actions. She is also a member of the JAMS Title IX panel.

Ms. Gise is a sought-after writer and speaker in the ADR field. Her writings have been published in the New York Law Journal, Bloomberg BNA, the ABA Dispute Resolution Magazine, and many other publications. She is a frequent contributor to the JAMS ADR Insights blog. Previous speaking engagements include presentations at the ABA Section of Litigation, the New York City Bar Association, the Federal Bar Association, and the Practicing Law Institute. Ms. Gise serves on the Advisory Council for the Eastern District of New York ADR Program and has mentored many new mediators. Ms. Gise is an Adjunct Professor of Law at Cardozo Law School and teaches Negotiation Theory & Skills.
ADR Experience and Qualifications
Business/Commercial: Breach of contract, fee disputes, partnership disputes and dissolutions in a variety of industries including financial services, manufacturing, technology, and entertainment
Employment: Individual and multi-party claims of discrimination (race, gender, age, disability, national origin, and sexual orientation and gender identity), Pregnancy Discrimination Act (PDA), ADA failure to accommodate, retaliation and harassment, whistleblower claims, Family and Medical Leave Act (FMLA), executive compensation (bonuses, commissions, severance, equity valuation), wage and hour and Fair Labor Standards Act (FLSA) individual, class and collective actions (overtime, unlawful deductions, exemptions, off the clock, tip misappropriation, fluctuating work week) and non-compete and non-solicitation agreements
Insurance: Complex coverage claims, claims under Directors & Officers (D&O) and other types of policies including Errors & Omissions (E&O), Commercial General Liability, excess coverage, and matters involving multiple insurance towers; claims by home and business owners for damage resulting from Storm Sandy
Personal Injury: Asbestos claims pursuant to bankruptcy-court approved settlement trust procedures; wrongful death, assault, sexual assault, false imprisonment, injury from Legionella's disease in apartment building, and product liability claims
Representative Matters
Business Commercial

Mediated dispute between high-end health food chain and an advertising firm over whether firm fulfilled its contractual obligations
Mediated highly contentious dissolution of a family-held real estate business
Arbitrated fee dispute between public relations firm and client involving issues of contract formation
Arbitrated dispute involving commercial solar panel installation
Arbitrated dispute involving purchase and sale of interests in development of housing project
Served as Panel Chair in arbitration of highly contentious partnership dispute involving an 18-year relationship between software company executives (case settled just prior to the hearing)

Employment

Ms. Gise has mediated and arbitrated hundreds of employment disputes involving Fortune 500 companies, government agencies, and small to mid-sized businesses in a wide range of industries including education, fashion, financial services, not-for-profit, retail and technology. Select examples include:

Employment Discrimination

Mediated whistleblower retaliation claim against major pharmaceutical company involving allegations of Medicare and insurance fraud
Mediated sexual harassment and sexual assault claims occurring over many years brought by employee of software company against company executive
Mediated age discrimination claims of several long-time employees of accounting firm who alleged they were misclassified as independent contractors and replaced by younger employees hired into newly created positions
Mediated class action against well-known delivery service involving allegations of discrimination on the basis of past criminal history
Mediated race discrimination claim brought by diversity and inclusion executive of major banking institution
Mediated disability discrimination claim arising from non-profit executive's concerns about COVID-19 vaccination.
Mediated claims concerning requests for accommodation related to COVID-19 by employee with respiratory issues who requested to work from home
Mediated disability discrimination and failure to accommodate claims brought by junior associate at major consulting firm with ADHD, anxiety and depression
Mediated whistleblower and retaliation claims brought by board member of non-for-profit foundation who complained about improper financial practices
Served as arbitrator in highly contentious pregnancy, gender discrimination and retaliation claims brought by executive against digital advertising company (case settled just prior to the hearing)

FLSA/Wage and Hour

Mediated and co-mediated numerous overtime and misclassification claims, including claims brought by insurance claims managers, shipping company service managers, financial portfolio managers, field technicians, and tennis professionals
Mediated numerous overtime and minimum wage claims brought by hourly employees including claims brought by car dispatchers, building workers, and restaurant employees (including tip misappropriation), home care attendants (including 24-hour care rule), and nail salon technicians

Breach of Employment Contract

Arbitrated multi-million-dollar compensation dispute between executive and family-held conglomerate arising from the sale of a portion of the business
Mediated dispute between financial analyst and bank concerning analyst's termination, including allegations that analyst breached the bank's employment policies with defamatory statements
Arbitrated dispute between sales employee and seller of financial software over calculation of commission payments
Mediated claim by financial analyst seeking to expunge defamatory material from U-5 termination notice
Arbitrated claw back claim between real estate broker and prominent brokerage firm seeking funds from departing broker
Arbitrated breach of employment contract claim brought by executive of a major hotel chain challenging a termination for cause
Arbitrated hundreds of labor-management disputes, including contract interpretation questions and grievances, in the education, healthcare and transportation industries, and in municipal workforces

Higher Education & Title IX

Selected to serve on the Title IX panel of a prestigious University to adjudicate sexual assault, sexual abuse and sexual harassment claims
Served as hearing officer in appeal of sexual assault case involving multiple complainants and respondents
Mediated sexual assault claim brought by college athlete against university for conduct occurring on a bus to a tournament

Insurance

Mediated complex D&O coverage claim by former officer of sports federation charged with various financial crimes including money laundering
Mediated complex coverage claim involving falsification of life insurance application
Mediated numerous insurance coverage disputes involving claims for property damage and business interruption brought by home and business owners affected by Storm Sandy, including claims for damage caused by flood, wind, water, and mold

Public Accessibility

Mediated claims seeking ADA compliance for wheelchair accessibility against well-known supermarket chain
Mediated claims of disability discrimination against several municipalities brought by deaf individual during arrest and detention for failure to provide sign language interpreters
Mediated dispute between wheelchair-bound tenant and co-op board over accessibility of the building's common areas
Mediated ADA claim by wheelchair-bound patient who alleged that she was refused treatment by oral surgery practice
Honors, Memberships, and Professional Activities
Adjunct Professor of Law (Negotiation Theory and Skills), Cardozo Law School
Board Member, JAMS Foundation
Mentor, JAMS Diversity Fellowship, 2021
Member, Eastern District of New York ADR Advisory Council and Mediation Panel
Member, FINRA Dispute Resolution Panel
Member, New York County Supreme Court Commercial Division ADR Roster
Member, Labor and Employment Committee, New York City Bar Association, 2019-2021
Secretary, ADR Committee, New York City Bar Association, 2015-2018
Member of labor-management arbitration panels including United Federation of Teachers/NYC Department of Education and NYC Office of Collective Bargaining

Speaker on a variety of ADR topics at professional organizations including:
Presenter, "To Zoom or Not to Zoom: Employment Mediation in the COVID/Post-COVID Era", National Employment Lawyers Association (NELA-NY), Fall Conference, 2022
Panelist, "Navigating the Path of Reasonable Accommodations" and "Know Your Forum for Employment Law Cases," Employment Law Institute, New York City Bar Association, 2022
Panelist, "Settlement and Resolution," Sexual Abuse Litigation and Coverage Conference, Perrin Conferences, 2021
Panelist, No Judge, No Jury: A Practical Look at Employment Arbitration, Labor & Employment Committee of the New York City Bar Association, 2021
Moderator, Returning to the Workplace: The New Normal, Labor & Employment Committee of the New York City Bar Association, 2021
Panelist, Employment Trends, Strategies and Ethics, Academy of New Jersey Management Attorneys, 2020
Panelist, Successfully Mediating Employment Disputes Online During COVID-19: Leveraging Unforeseen Advantages and Addressing New Challenges, Practicing Law Institute (PLI), 2020
Moderator, Navigating the Hiring Minefield - Developments in NY Employment Law and Litigation Trends and the Role of ADR, JAMS, 2019
Panelist, "Let's Talk About Sex: LGBT Employment Discrimination at the Supreme Court," Annual Convention, Hispanic National Bar Association (HNBA), 2019
Panelist, Life After Epic Systems: How Employers, Employees, and Arbitrators Are Adapting to the World of Class Action Waivers, American Bar Association, Section of Litigation, 2018
Program Chair and Moderator, Mediating Wage and Hour Disputes: Best Practices for Advocates and Mediators, New York City Bar Association, 2018
Panelist, Meet the Employment Mediator: Sexual Harassment, the #MeToo Movement, and NDAs, JAMS, 2018
Panelist, FLSA Update: Cheeks 2.0, Federal Bar Association/EDNY, 2016

Publications
Interviewee, "My Story" Featuring Robin H. Gise, Esq. An interview with Ms. Gise about her journey to becoming a neutral as part of an initiative of JAMS Diversity, Equity and Inclusion, July 2022

Author, "Reasonable Accommodations for Mental Health in the Time of COVID," The American Lawyer, May 2022

Author, "And Just Like That . . . I Mediated in Person: My Journey Back to the Office," ABA Dispute Resolution Magazine, March 2022

Author, "Omicron and Ongoing Pandemic: Accepting the Virtual Future of ADR," JAMS ADR Insights, Dec. 2021

Interviewee, "Spotlight On Higher Education: Robin H. Gise, Esq.," JAMS Higher Education Insights, July 1, 2021
Author, "Behind the Screens: Challenges for Working Mothers During the Pandemic and the Impact on ADR," JAMS ADR Insights, March 8, 2021
Author, "Effective Virtual Mediation: 10 Lessons After 10 Months," JAMS ADR Insights, February 4, 2021
Interviewee, "Q&A with Robin H. Gise, Esq.," JAMS ADR Insights, August 2020
Author, "Effective Mediation by Videoconference: A Neutral's Use of Zoom During the Coronavirus (COVID-19) Crisis," JAMS ADR Insights, April 2, 2020
Author, "Employment Mediation: Special Considerations When the Employee is Staying on the Job," New York Law Journal, July 17, 2017
Author, "Best Practices for Advocates in Wage and Hour Mediation," JAMS Employment Matters, Summer 2017
Commentator, "The Next Generation of Neutrals," Bloomberg BNA, August 13, 2016
Author, "Maximizing Your Client's Effectiveness In Mediation," New York Law Journal, March 28, 2016
Author, "Joint Sessions in Employment Cases: Should Parties Make Opening Statements?," JAMS Employment Matters, Vol. II, Fall 2015
Co-Author with R. Wayne Thorpe and Michael Young: "Talking Across Generations: Mediation and Mentoring", ABA Dispute Resolution Magazine, Spring 2015
Co-Author with Jed D. Melnick, Vivien B. Shelanski, and John Wilkinson: "Mediation Starts From the First Phone Call - Practice Pointers and Helpful Hints for Lawyers Going to Mediation," Cardozo Journal of Conflict Resolution, Vol. 11, No. 2 (2010)
Background and Education
Mediator and Arbitrator, JAMS, 2015-present
Independent Mediator and Arbitrator, 2009-2015
Litigation Attorney, Cohen, Weiss and Simon LLP, 2002-2009; Kaiser, Saurborn & Mair, P.C., 2000-2002
J.D., Dean's List, Fordham University School of Law, 2000
B.A., Oberlin College, 1994
"Ms. Gise mediated a complex matter made even more difficult by the posture of opposing counsel. She was the personification of patience, evoked trust on the part of the client, believed that settlement was possible and persevered. She is gracious, experienced and wise. Highly recommend."
"I doubt that any other mediator could have led the parties to a settlement. We are so grateful for Robin's efforts and patience."
"Robin's patience, mastery of the facts and management of the parties were all exemplary"
"I have found Robin to be an extremely skilled mediator, helpful in finding ways to settle cases that I thought could not be settled. She is knowledgeable about the law and has a demeanor that lends itself well to resolution of complex matters."
"Robin showed persistence, patience, sensitivity, fairness, and creative problem-solving skills throughout the course of a long and difficult mediation of a family business divorce – all the qualities one desires in a mediator."
"Robin is an exceptional mediator. She works tirelessly to make the clients feel like they've been heard, and is not afraid to point out the strengths and weaknesses of their respective positions. Robin is willing to be creative in approaching solutions to break impasse. I have enjoyed working with her, and always recommend her to my colleagues."

"I highly recommend Robin Gise as a mediator. She is a fantastic communicator who relates well to all parties. Among her strengths, Robin works diligently to identify creative solutions which result in successful outcomes for even the most difficult of cases."
"I have mediated many employment cases over the last 18 years, and I find Robin to be one of the more dedicated and knowledgeable employment law mediators. Not only did Robin spend considerable time with both sides during the mediation session, she also continued her efforts in the days that followed. Her relentless efforts to find common ground proved successful, resulting in a settlement of our case. I highly recommend Robin to mediate any employment litigation."
"Robin successfully mediated an unusual employment dispute that was both high stakes and highly emotional on both sides of the table. Robin's work was critical to reaching a settlement that did not appear likely to happen when the session began."
"I just wanted to thank you for your efforts yesterday. I appreciate the way you interacted with [my client]. You provided us with a perfect combination of both empathy and objectivity that we truly valued."
Home Office
HOME OFFICE
New York, New York
NY Times Building, 620 8th Ave, 34th Floor, New York, NY 10018
View Location Details
Available to Travel
Disclaimer
This page is for general information purposes. JAMS makes no representations or warranties regarding its accuracy or completeness. Interested persons should conduct their own research regarding information on this website before deciding to use JAMS, including investigation and research of JAMS neutrals. See More
Search our global directory of mediators, arbitrators and ADR professionals.
FIND A NEUTRAL