Faced with a year of challenges, how have we evolved? Share lessons learned, best practices, poetic pivots, and positive developments in conflict resolution forged from difficult circumstances at this year's conference on Celebrating Innovation, Adaptation & Resilience, which offers four days with a total of eleven programs and two featured honorees. ACR-GNY looks forward to welcoming you to a thoughtful, engaging and refreshing virtual conference!
This year, ACR-GNY is excited to honor Dr. Kabir A.N. Duggal and Supported Decision-Making, New York. Dr. Kabir Duggal is an attorney in Arnold and Porter's New York office focusing on international investment arbitration, international commercial arbitration, and public international law matters. He is also a Lecturer-in-Law at Columbia Law School. Supported Decision-Making New York (SDMNY) believes that every person has the right to make his or her own decisions, regardless of disability, and to have those decisions legally recognized. SDMNY educates and supports stakesholders.
Featured JAMS Speakers:
The Winning Edge: Resolving High-Stakes Sports Conflicts with ADR
Friday, June 4, 2021 | 11:00 AM - 12:30 PM EST | 1.5 NY CLE
Moderator:
Hon. Ariel E. Belen (Ret.), FCIArb
| JAMS New York
Panelists:
Judge Belen will moderate a panel of mediators, arbitrators and sports law experts who will share their views on the use of mediation and arbitration in resolving sports-related disputes, discuss recent developments in sports law conflicts, and address changes and lessons arising out of the worldwide pandemic.
While the financial and legal impact of COVID-19 has not yet been fully realized, sporting events have been heavily impacted. This panel will examine challenges faced by amateur and professional athletes, sports clubs and leagues, and commercial markets involved in the world of sport. Speakers will consider how preventing, managing and resolving these disputes using mediation and arbitration can benefit all parties and the industry at large. Panelists will address issues ranging from multi-million-dollar employment battles, to high-profile eligibility challenges, to the implementation of diversity, equity and inclusion commitments.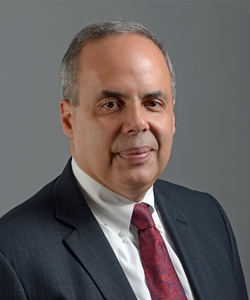 Administrative Law
Appellate
Business/Commercial
Construction
Employment
Entertainment and Sports
Estates/Probate/Trusts
Family Law
Franchise
Governmental Public Agency
Health Care
Insurance
International & Cross-Border
Personal Injury/Torts
Professional Liability
Real Property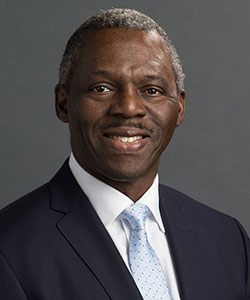 Banking
Business Commercial
Employment
Entertainment and Sports
Estate Probate Trusts
Higher Education & Title IX
International & Cross-Border
Personal Injury Torts
Professional Liability
Real Estate & Real Property