It's All in the Timing!?!
While the timing isn't right for an in-person Symposium this year, we will be delighted to see everyone via Zoom! And, the timing is definitely right for hot, skills-enhancing topics! The day will feature a panel discussion of the importance of civility for mediators, the "supreme" wisdom of Justice Debra Lehrman, and sessions that will help us navigate this "new normal," explore the ethical implications of the various mediator styles and platforms, and build or enhance your mediation practice. The final sessions of the day are in response to one of your foremost requests—workshops on the drafting of both family law and civil law MSAs.
Featured Topic:
Back to the Future Part IV: Returning to a "New Normal" | 11:15 - 12:15 PM CST
Join dynamic presenters
Lisbeth M. Bulmash, Esq.
and
Sharmeen Ladhani
as they discuss how mediators are navigating today's world, including the effects of COVID-19, the return to in-person mediations, and embracing (or not) hybrid mediations. The discussion will offer tips on how to manage the dialogue when confronted with hotbed topics and will conclude with a roundtable of fellow mediators exchanging ideas on how they plan to return to the "new normal" during this time of division and strife.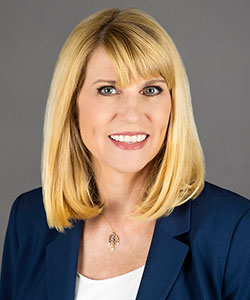 Business/Commercial
Employment Law
Estates/Probate/Trusts
Family Law
Health Care
Higher Education & Title IX
Insurance
Personal Injury/Torts
Professional Liability
Real Property