JAMS Neutral
Stephen P. Sonnenberg
will be featured in this jam-packed employment law primer designed for attorneys and human resources professionals at all levels, including those who are new to the employment law arena or seeking a refresher. An expert faculty will lead you through the major statutes, regulations, case law, and considerations governing the employer/employee relationship, and offer practical pointers ranging from hiring to firing and everything in between. You will learn:
The basics of employment discrimination, retaliation, and pay equity
Harassment law and trends
Drafting key employment documents and policies
Wage and hour fundamentals including recent trends and issues
Disability, leaves of absence, and accommodation law
Key ethical considerations for employment law practitioners
Featured JAMS Speaker:
Stephen P. Sonnenberg, Esq.
Workplace Leave and Accommodation Fundamentals
| 2:45 - 4:00 PM (EST)
A primer on disability discrimination
Interplay of ADA, FMLA, and other leave laws
Reasonable accommodation considerations and alternatives
Remote work and accommodations
Managing intermittent leave
Mental health and the workplace: considerations and strategies
Panelists:
Allison J. Adler | Facebook
Devjani H. Mishra | Littler Mendelson P.C.
Susan Ritz | Ritz Clark & Ben-Asher LLP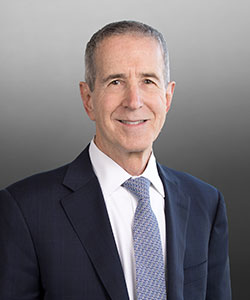 Business & Commercial
Employment Law
Federal Law
Health Care
Higher Education & Title IX