The FDCC's Insurance Industry Institute ("I-3") is back "in-person" with an agenda of substantive information on developments and trends to the domestic and international insurance industry and on what lies ahead. I-3 is an interactive program in which you will learn what is driving the current market issues and how to prepare for what the dynamic marketplace will require of insurance underwriters, claim professionals, actuaries, agents, brokers and coverage and defense counsel in the future.


In addition to the substantive content comprising the day and a half session, I-3 will provide participants with the opportunity to network with top insurance industry leaders and others attending the conference from across the country. We are looking forward to seeing you to share knowledge, experience and opportunities as we work together to meet the challenges of the insurance industry.
On Thursday, November 10, 2022 at 4:10 pm JAMS neutral
Andrew Nadolna
will be a speaker on the panel titled "
Insurer v. Insurer Battles - Should Where You Stand Always Depend On Where You Sit?
" "Insurer v. Insurer" disputes are unavoidable, but litigation is not always the answer and often has ramifications beyond the case at hand.
Andrew Nadolna
along with a stellar panel will examine the various contexts in which such disputes arise (including equitable subrogation and other primary/excess claims, co-insurance and contribution battles, disputes regarding additional insureds, priority of coverage, selection/performance of defense counsel, exhaustion, trigger and allocation, and bad faith allegations) and provide examples of the collateral damage that has resulted from insurer v. insurer litigation. The panelists will then turn to the difficulties these matters can create for insurers and their counsel and challenge the audience to consider alternative/better ways to resolve or mitigate (and perhaps avoid) at least some of these disputes.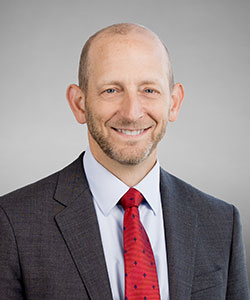 Business/Commercial
Class Action/Mass Tort
Construction Defect
Cybersecurity & Privacy
Employment
Environmental
Insurance
International & Cross-Border
Personal Injury/Torts
Professional Liability