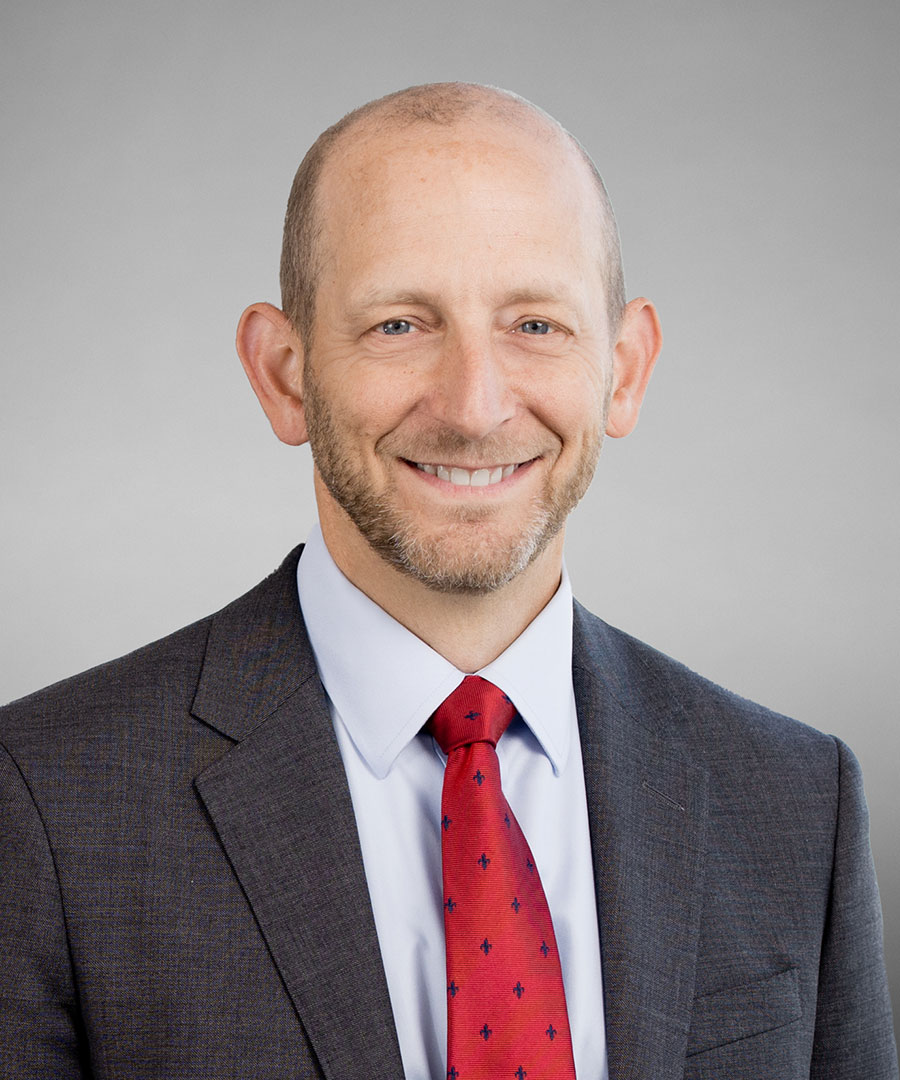 Andrew Nadolna
JAMS Mediator, Arbitrator, Referee/Special Master, Neutral Evaluator
Andrew Nadolna |
JAMS Mediator, Arbitrator, Referee/Special Master, Neutral Evaluator
Contact Case Manager
Christiane Catoe
620 Eighth Avenue, 34th Floor
New York, New York 10018
T: 212-607-2780
F: 212-751-4099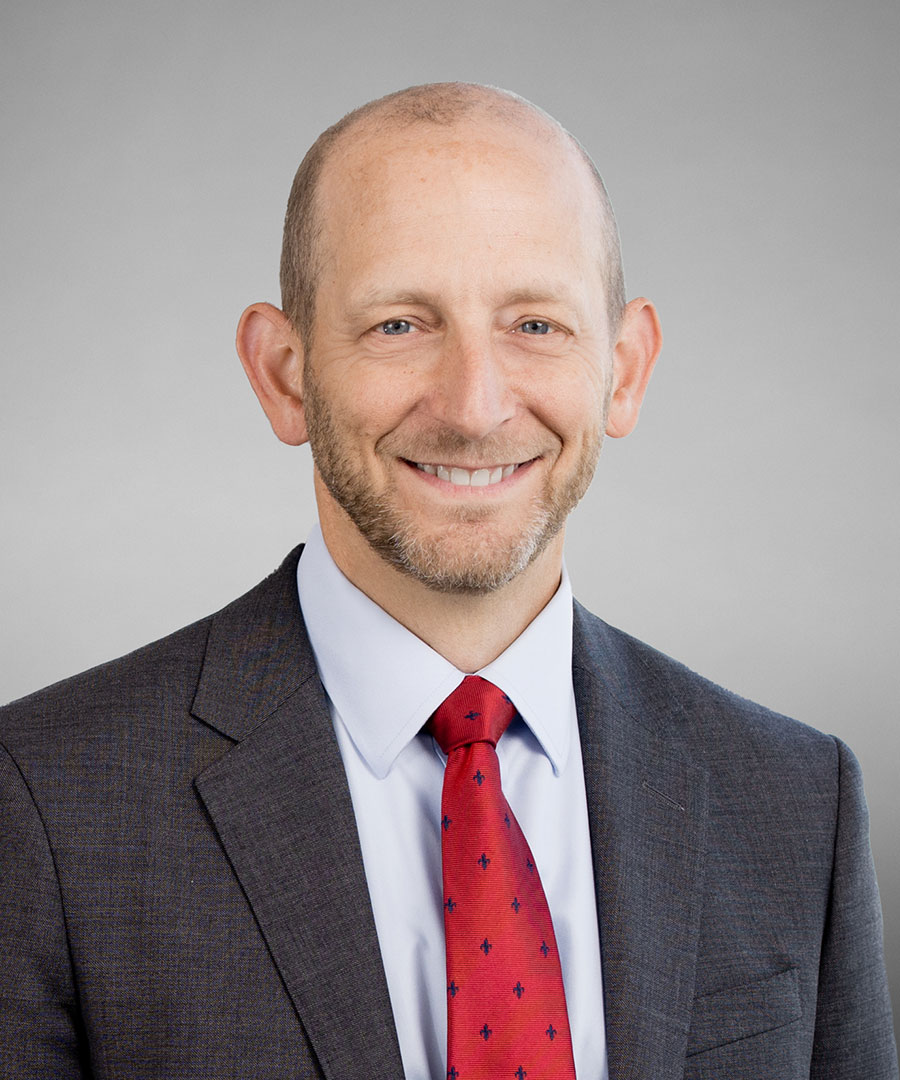 Andrew Nadolna
JAMS Mediator, Arbitrator, Referee/Special Master, Neutral Evaluator
Contact Information
Christiane Catoe
620 Eighth Avenue, 34th Floor
New York, New York 10018
T: 212-607-2780
F: 212-751-4099
General Biography
Practice Areas
Business/Commercial
Class Action/Mass Tort
Construction Defect
Cybersecurity & Privacy
Employment
Environmental
Insurance
International & Cross-Border
Personal Injury/Torts
Professional Liability
Honors, Memberships, and Professional Activities
Background and Education
Andrew Nadolna is a mediator and arbitrator with experience in a wide range of matters and practice areas including accounting and finance, aviation, business/commercial, construction, cryptocurrency, cybersecurity & privacy, employment, environmental, insurance coverage, insurance subrogation, reinsurance, personal injury/torts and professional liability.
Mr. Nadolna has a particular focus on cases in which insurance is involved. He has deep in-house insurance experience, including serving as Global Head of Casualty Claims at AIG and has mediated and/or arbitrated cases involving nearly every form of first party and third-party insurance including cyber, primary and excess policies (all layers), CGL, professional liability, directors and officers, employment practices liability, kidnap and ransom, errors and omissions, Bermuda form, London form, occurrence, claims made, integrated occurrence, fronted and captive insurance, supply chain, commercial property (including business interruption), reinsurance and transactional insurance (reps and warranties). He has experience with underlying claims and coverage disputes involving advertising and personal injury, invasion of privacy, publication, cyber, technology, environmental, asbestos, construction defect, mass tort, pharmaceuticals, medical devices, energy and construction industry risk transfer issues as well as every variety of bad faith allegation, unfair claims practices, and rescission and reformation.
A popular speaker on dispute resolution topics, Mr. Nadolna has presented to organizations including American Bar Association Litigation and TIPS Committees, New York State Bar Association Federal and Commercial Section, New York City Bar Association, RIMS, Advisen, ARIAS-U.S., Practicing Law Institute, DRI and IADC. He has written extensively on dispute resolution as well.
Representative Matters
Business/Commercial

Mediated aviation dispute between air cargo company and its aircraft servicer with allegations that failure to provide proper engine service led to bankruptcy
Arbitrated Telephone Consumer Protection Act claim involving the issue of whether a debtor consented to receiving collection calls on a mobile line
Mediated claim by corporation that CEO had breached fiduciary duties and interfered with corporate opportunities
Mediated numerous disputes between insurers and third-party administrators over claims handling, program administration and billings
Mediated significant property damage dispute between truck engine company and parts manufacturer

Class Action/Mass Tort

Mediated class action involving data breach of home health care company involving highly confidential personal and medical data

Cybersecurity & Privacy

Arbitrated Bitcoin cryptocurrency trading dispute
Mediated dispute between companies sharing network access after a hacker gained access and stole several million dollars
Mediated multiple disputes between companies regarding responsibility for business email compromise losses

Employment

Arbitrated a dispute between a C-suite executive and the company concerning potential theft of confidential company information and technology and issues of compensation under a profit-sharing arrangement.
Arbitrated a request for a preliminary injunction regarding breaches of an asset purchase agreement and breaches of respective employment agreements after a former executive employee allegedly started a business in direct competition with their former employer including allegations of theft of trade secrets
Mediated a dispute between a financial advisor and his former employer after the employee filed a suit alleging fraudulent inducement
Mediated a dispute between terminated public company executives and the company involving allegations of wrongful termination concerning investments by the executives
Mediated commission dispute between executive sales employee and former employer concerning sales of high-tech parts to the defense industry
Mediated Fair Labor Standards Act claims concerning overtime and breaks

Insurance

D&O (Directors and Officers Insurance)

Mediated numerous D&O coverage disputes on issues of relation back and multiple claims, False Claims Act liabilities, wage and hour and Fair Labor Standards Act exposures, misappropriation of trade secrets, allocation and coverage for investigative costs concerning subpoenas and search warrants.
Mediated Caremark claims for an entity that went bankrupt.

Cyber Insurance

Mediated coverage disputes involving spearing/phishing attacks, sublimits for credit monitoring and other sublimits,
Mediated extent of coverage under a cyber policy for in house labor and expenses to remediate
Mediated cyber insurance coverage dispute over whether a settlement with the Department of Health and Human Services for HIPPA violations arising out of a lost laptop were subject to a sublimit for fines or penalties in the
Mediated dispute involving allocation of ransomware losses between cyber and kidnap and ransom policies
Mediated dispute concerning extent of credit monitoring coverage under a cyber policy with a sublimit
Mediated business interruption dispute in excess of $10M resulting from ransomware attack
Mediated cyber dispute concerning coverage where insured allegedly did not implement proper cyber controls

Media and Errors & Omissions Insurance (including Technology Errors & Omissions)

Mediated multi-million dollar coverage dispute involving invasion of privacy and related claims by a celebrity against a media company, including allocation between media and CGL towers
Mediated dispute about extent of coverage under a media policy for damages arising out of trademark infringement
Mediated dispute over coverage for FINRA arbitration award involving allegations of disgorgement, churning and unauthorized trading.
Mediated extent of coverage for phishing and business email compromise under errors and omissions policies.
Mediated extent of coverage available under insurance company errors and omissions insurance tower
Mediated technology errors and omissions dispute concerning custom software and system upgrades provided by technology company

Reps and Warranties (Mergers & Acquisitions and Transactional Insurance)

Mediated coverage dispute concerning pre- and post-acquisition conduct, extent of seller's indemnity and reasonableness of settlement amount
Mediated coverage dispute involving a non-U.S. sell-side policy issued to a non-S. policyholder involving allegations that earnings had been overstated

Property Insurance

Mediated numerous disputes concerning extent of coverage, including for business interruption, as the result of hurricanes and other storms as well as explosions and other causes of loss
Arbitrated extent of hurricane caused-losses under a commercial property policy for an apartment complex in Florida
Mediated dispute under inland marine policy involving extent of coverage for solar utility installation in the Carribean
Mediated several disputes involving vacant property policies

Pollution Insurance

Mediated pollution insurance coverage dispute involving wastewater leaking from the pipeline of a fracking operation
Mediation pollution insurance coverage dispute involving warehousing old technology products

CGL (Commercial General Liability Insurance)

Mediated general liability insurance coverage dispute between primary and excess carrier concerning whether certain attorney's fees and class action notice and administrative costs called for in the underlying settlement agreement qualified as supplemental payments or damages
Mediated general liability insurance coverage dispute about Chinese drywall claims against owner, GC and subcontractor under an Owner Controlled Insurance Program and the extent of completed operations
Mediated several asbestos and environmental coverage disputes under various types of historic and legacy insurance policies
Mediated numerous additional insured, insured contract and risk transfer issues and related underlying claims
Mediated numerous disputes between primary and excess insurers
Mediated coverage disputes of sexual assault and abuse claims
Mediated disputes involving fronting, captive and high deductible insurance policies

Bad Faith Disputes

Mediated property insurance coverage dispute involving allegations of misrepresentation and claims for rescission as well as claims of bad faith against a property insurer of a vacant building
Mediated bad faith dispute between primary and excess general liability carrier over verdict in personal injury case that was above primary limits

International & Cross-Border

Mediated transactional risk (reps and warranties) insurance coverage dispute involving an insurance policy issued in Mexico to a Mexican company
Mediated insurance company errors and omissions coverage dispute involving a tower of several carriers who issued policies in Europe governed by the law of a European country
Mediated property insurance coverage dispute involving hurricane damage to an infrastructure project in the Caribbean
Mediated accountant's malpractice claim involving foreign investment trust
Mediated numerous disputes involving UK, Bermuda and European based insurers
Mediated Israeli property damage coverage dispute involving potential coverage under a multi-national insurance policy

Personal Injury/Torts

Mediated post-trial a case involving a verdict in excess of $20M for a plaintiff who became a paraplegic after a fall from a roof
Mediated a medical malpractice case involving failure to diagnose and respond to a rare disorder that led to an above the knee leg amputation of an 18-year-old student athlete
Mediated numerous significant NY Labor Law cases
Mediated premises, medical malpractice, products and general liability lawsuits
Mediated numerous issues between defendants and insurers in high exposure bodily injury claims to enable later direct mediations with the plaintiff.

Professional Liability

Mediated several legal malpractice disputes between insurer and coverage counsel
Several legal malpractice lawsuits involving underlying bodily injury cases and expired statutes of limitations
Mediated several insurance broker errors and omissions disputes where broker was alleged to have failed to procure sufficient or appropriate coverage for commercial enterprises
Dispute between reinsurer, program manager and broker concerning the administration of a captive insurance program providing CGL insurance to contractors
Mediated several accounting malpractice cases including national accounting firms, and claims in bankruptcy court
Mediated dispute between class action attorneys and their e-discovery vendor over lost documents
Honors, Memberships, and Professional Activities
Completed Virtual ADR training conducted by the JAMS Institute, the training arm of JAMS.

Honors
Recognized as one of CPR's (International Institute for Conflict Prevention & Resolution) Panels of Distinguished Neutrals
Speaking Engagements
Moderator at the New York City Bar Association Insurance Committee Virtual Conference on D&O Insurance Update on November 6, 2020
Speaker at the American Bar Association Litigation Section's Insurance Coverage Litigation Conference in Tucson, Arizona on March 7, 2020
Guest lecturer at the Global Cyber Institute session on July 24, 2018 on Mediating Cyber Coverage Disputes
Faculty at the Claims Litigation Management ("CLM") School of Claims Mediation in Baltimore, Maryland from September 5-8, 2018
Speaker at the ACI M&A, RWI and Transitional Risk Insurance Conference on October 10-12, 2018 in New York City
Speaker at the CLM New York Conference and Holiday Party on December 12, 2018
Speaker at the American Bar Association Tort and Insurance Practice Section's Insurance Coverage and LItigation Committee's Annual meeting in Phoenix on February 22-24, 2019
Background and Education
AIG, 1998-2015

Global Head of Casualty Claims, 2011-2015
Executive Vice President, P&C Severity Claims, 2007-2011
Senior Vice President, Excess Casualty Claims, 2001-2007
Assistant Vice President, 1999-2001
Complex Director, 1998-1999

Attorney, Bollinger, Ruberry & Garvey, 1995-1998
Attorney, Querrey & Harrow, 1991-1995
J.D., Syracuse University College of Law, 1991
B.A., UCLA, 1988
"I do not believe we would have made it to the finish line without [Andrew's] efforts. Knowing when to listen and when to push are critical for any mediator and [Andrew] exhibited both qualities throughout this lengthy mediation. Nice work."
"Mediator Nadolna's approach was very effective. He has great instincts and worked hard to achieve an efficient and successful resolution of a difficult case in an uninsured wage and hour (overtime) lawsuit. I highly recommend choosing him and hope to have an opportunity to work with him again in the future."
HOME OFFICE

New York, New York
NY Times Building, 620 8th Ave, 34th Floor, New York, NY 10018
View Location Details
Upcoming Events
Past Events
Disclaimer
This page is for general information purposes. JAMS makes no representations or warranties regarding its accuracy or completeness. Interested persons should conduct their own research regarding information on this website before deciding to use JAMS, including investigation and research of JAMS neutrals. See More
Search our global directory of mediators, arbitrators and ADR professionals.
FIND A NEUTRAL