DRI's Insurance Coverage and Practice Symposium is the foremost educational event for insurance executives, claims professionals, and outside counsel who specialize in insurance coverage. This year's symposium focuses on critical issues that our industry deals with every day, such as bad faith and time limited demands, but also looks to key issues of the future such as ESG, climate change, and biometrics. The symposium will once again offer an unparalleled opportunity to engage with a distinguished faculty of insurance industry leaders, experts, and coverage lawyers on emerging issues, recent court rulings, national trends, and the future of insurance coverage law.
JAMS neutral
Andrew S. Nadolna, Esq.
will be speaking at the Symposium on the panel titled
"Mediation – Buying Your Peace: Effectively Mediating the Insurance Coverage Dispute"
on December 8, 2022 at 1:15 pm ET. This session will provide insights on how to prepare for and mediate effectively in insurance coverage disputes. The speakers will discuss all aspects of the mediation process including pre-session calls, mediation submissions, opening sessions and separate caucuses with insights as to how to strategically approach each aspect of the process. The session will be compiled based on questions from the audience provided in advance and at the session.
Featured JAMS Speaker: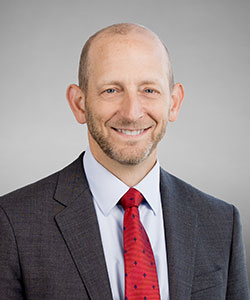 Arbitration
Business/Commercial
Class Action/Mass Tort
Construction Defect
Cybersecurity & Privacy
Employment
Environmental
Insurance
International & Cross-Border
Personal Injury/Torts
Professional Liability