JAMS and AABANY present a hybrid panel discussion on International Arbitration.

Join speakers representing counsel, client and arbitrator perspectives for a primer on arbitration as a dispute resolution method with special focus on how and why this option is useful in resolving cross-border and international matters.

What is Arbitration?

Arbitration is a private and confidential dispute resolution mechanism where parties contractually agree to resolve their dispute outside of a court and design how disputes are resolved.
How is Arbitration different than Litigation?
Benefits of international arbitration over international litigation
Different types of international arbitration
How do you get a case into international arbitration?
What goes into a dispute resolution clause?
How do international arbitrations work once the dispute resolution clause is triggered?
Client perspectives on international arbitration/what kinds of international arbitration do clients prefer?
Don't forget to confirm your award
Challenges and common pitfalls for international arbitration - attorney, neutral, and client perspectives

Introductory Remarks:
Christopher M. Kwok
| JAMS, NAPABA Dispute Resolution Committee (Founding Co-Chair), AABANY (Asian Practice and Issues Committees Co-Chair)

Moderator:
Aakruti Vakharia | Haug Partners, AABANY Litigation Section Co-Chair

Speakers:
Hiro Aragaki | JAMS
Kabir Duggal | Arnold & Porter
Margaret Ives | Takeda Pharmaceutical Company

This program is free of charge, however advance registration is required.

Limited in-person space is available at JAMS International Arbitration Center on the 16th Floor of our New York Resolution Center. For in-person guests, advance registration, proper identification and proof of vaccination is required.

Participants may also attend remotely by registering for the webinar.


JAMS is certified by the New York State Continuing Legal Education Board as an Accredited Provider. This program has been approved in accordance with the requirements of the CLE Board for a maximum of 1.5 credit hour which can be applied towards the Skills requirement. This program is suitable for both transitional and non-transitional New York attorneys.
Business & Commercial
Employment
Financial Markets
International & Cross-Border
Personal Injury/Torts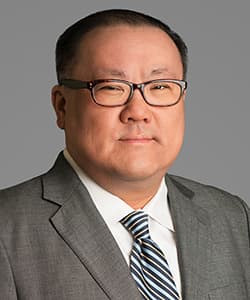 Business & Commercial
Employment Law
Higher Education & Title IX
Training/Teaching