Join the Litigation Section for the presentation of the inaugural 2021 ADR Hall of Fame Award to a trailblazer in the ADR Field,
Richard Chernick, Esq.
The ADR Hall of Fame Award recognizes distinguished service in the promotion or development of ADR or for significant contributions or impact in the ADR field.
Mr. Chernick is a recognized expert in the resolution of complex, multi-party matters and has conducted over 1,900 arbitrations and mediations before all major administering institutions, both domestically and internationally. He is the former chair of the Dispute Resolution Section of the American Bar Association (ABA) and the founding president of the College of Commercial Arbitrators. He served as the ABA's advisor to the Revised Uniform Arbitration Act and is a Fellow of the Chartered Institute of Arbitrators.

Mr. Chernick joined JAMS in 2001 to help build and reshape its national arbitration practice. He is currently serving as the vice president and managing director of JAMS' arbitration practice, training JAMS panelists on effective arbitration practices, assuring compliance with all ethical rules, and establishing and maintaining quality controls.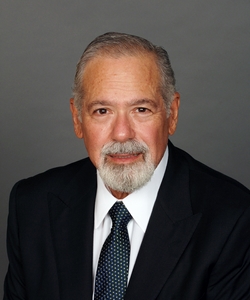 Business Commercial
Construction
Construction Defect
Cybersecurity & Privacy
Employment
Engineering and Construction
Entertainment and Sports
Federal Law
Governmental Public Agency
Health Care
Insurance
Intellectual Property
International & Cross-Border
Personal Injury Torts
Real Property
Securities
Surety