Let's discuss an important topic--Mediation. That's where more cases are headed because of the backlog of cases trying to come to fruition. So, an increasingly more important question is, how do you choose a mediator? We will cover many aspects to choosing a mediator; and, specifically, the value non-attorney subject matter experts bring to the evaluation and negotiation table. Technical subject matter expert mediators can be especially useful in mediation to ensure that different angles are examined when crafting messages for negotiation.
Join this panel of professionals to hear different perspectives on why you should broaden your thinking about neutral selection to enable more equitable outcomes. Come and explore this with a wonderful, diverse and eclectic panel. You will not want to miss this discussion!
CLM will report the CE and/or CLE credits for its CLM members/fellows upon satisfactory completion of the webinar. Join CLM prior to this webinar to receive your CE/CLE for completing it.
Featured Speakers:
Jayne Carlson | JDC Consulting, LLC
Michael Coffey | Coffey Modica O'Meara
Yvonne Hill-Planter, AIC | Sedgwick
Rebekah Ratliff, CCLS | JAMS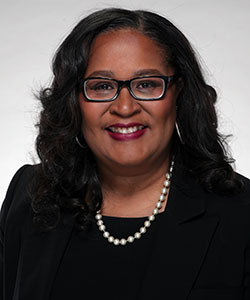 Business & Commercial
Construction
Construction Defect
Employment Law
Governmental/Public Agency
Higher Education & Title IX
Insurance
International & Cross-Border
Personal Injury/Torts
Securities