You are invited to join HNBA Litigation and Dispute Resolution section Co-Chairs Hon. Ariel E. Belen (Ret.) and Katherine Coba, Esq. for the first section meeting of the season. During this session, we will be going over section updates and dedicating the second portion of the meeting to a CLE panel on Diversity Within Alternative Dispute Resolution.
Diversity within Alternative Dispute Resolution: Pathways to Increase Diversity, Inclusion, and Selection in ADR

This CLE is designed to enhance the selection of diverse neutrals in the dispute resolution process. Hear perspectives from experienced neutrals and counsel on the benefits of expanding diversity within dispute resolution. Join us for an interactive panel discussion between litigators, in-house counsel, and ADR professionals about ways legal teams can work together to increase diversity within the profession and the selection process of mediators and arbitrators through drafting ADR clauses and company mandates promote inclusion.
During this panel, we will discuss:
What skills should I develop to pursue an ADR career?
What are some transferrable skills you possess within your practice that will assist your ADR career?
The importance of mentorship and sponsorship.
How can we make diversity in ADR an increased priority for the users of ADR?
The role in-house Counsel and outside counsel play in ADR.
The importance of diversifying the ADR field and how counsel impacts the pipeline of diverse candidates in the legal profession

Moderator
:
Ariel Belen
, Arbitrator and Mediator, JAMS, New York, NY
Panelists
:
Katherine Coba, Partner, Hinshaw & Culbertson LLP

Jesús J. Torres, Partner, Andrade Gonzalez LLP

Siria Gutierrez, Founder, Gutierrez Law, PLLC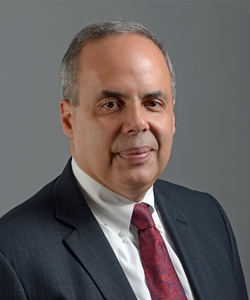 Administrative Law
Appellate
Business/Commercial
Construction
Employment
Entertainment and Sports
Estates/Probate/Trusts
Family Law
Franchise
Governmental Public Agency
Health Care
Insurance
International & Cross-Border
Personal Injury/Torts
Professional Liability
Real Property