Join JAMS neutral
Robin H. Gise, Esq.
at this year's
Employment Law Institute
to examine recent trends, developments, and cutting-edge issues in employment law.
Topics to be discussed include pay equity, new developments regarding independent contractor classifications, wage and hour issues, non-competes and other restrictive covenants, as well as the ethics of internal investigations. Learn about laws taking effect in 2022 affecting the workplace that were enacted while we were quarantining, including notice of digital workplace monitoring, extended whistleblower protection, COVID-19 developments, and the addition of domestic workers as covered employees under NYC HR law.
Panelists will discuss New York Department of Labor guidance on adult cannabis use and the workplace, as well as the 2021 amendments to the Fair Chance Act (FCA). Attendees will learn tips on how to draft employee handbooks (including required policies and training), offer letters, as well as employment and separation agreements. The Institute will also feature a plenary session on navigating the path of reasonable accommodations related to religion and disability, including leaves of absence and reassignments as accommodations. The panels will include esteemed in-house counsel, representatives from governmental agencies, and top practitioners from both the plaintiffs' and defense bar.
Featured Programs:
Know Your Forum for Discrimination Cases
10:10 1 11:00 AM | Track 2A


Panel Leader: Brian Heller
Featured Panelists:
Zachary Russell Bergman | Stulberg & Walsh LLP
Robin Gise | JAMS
Melissa Rodriguez | Morgan, Lewis & Bockius LLP

Navigating the Path of Reasonable Accommodations
1:25 - 2:40 PM | Plenary Session

Panel Leader: Tanya N. Blocker
Featured Panelists:
Robin Gise | JAMS
Ivie A. Serioux | Littler Mendelson
Evan J. Spelfogel | Phillips Nizer
Damion K.L. Stodola | GC, New York City Commission on Human Rights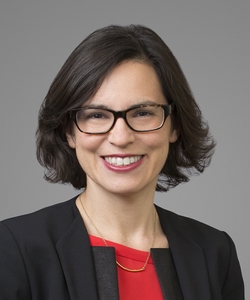 Business Commercial
Construction Defect
Employment
Higher Education & Title IX
Insurance
Professional Liability