JAMS neutral
Andrew S. Nadolna, Esq.
will be a speaker at Property and Casualty Insurance Law on October 27, 2022 at 11:30 am ET on the panel titled "
Opioids: Coverage, Claims and What the Courts Say
." This segment will analyze coverage litigation issues arising from opioid claims. Upon completion of this segment, participants will be able to:
Determine whether alleged conduct of opioid defendants is a covered "occurrence" under general liability policies
Argue for or against whether the opioid claims are properly alleged as "arising out of bodily injury"
Evaluate whether the opioid lawsuits seek "damages" under general liability policies
Understand and apply key coverage concepts of trigger and number of occurrences to opioid claims
The Property & Casualty Insurance (P&C) market has expanded exponentially over the past 15 years with no sign of slowing down. From catastrophic hurricanes, severe California wildfires, and climate change - to the global pandemic and nationwide opioid epidemic -- the risks posed to insurers, and corporations' demand for property and casualty insurance (P&C) coverages, are set to outpace other large markets by historic margins. Then, despite the legal industry's preparation for the inevitable disputes on P&C coverage issues, practitioners are navigating their clients through new territory as courts and regulators address policy provisions. Further, both insurers and insured are exploring how and to what extent insurance products can address emerging risks, including fighting out battles in court.
This program on Property & Casualty Insurance will provide invaluable perspectives and skills-based instruction for those representing both policyholders and insurers, as well as other stakeholders. The faculty will draw upon their extensive experience advising clients on trends in insurance law and emerging risks. Attendees will hear first-hand perspectives on how and to what extent insurance products respond to risk and on interpreting key policy provisions, including term definitions, deductible requirements, and applicable scopes of coverage.
Moreover, attendees will sharpen their skills in providing strategic advice as well as successfully representing clients in this increasingly complex area of litigation. In addition to tensions in regulatory and public policy approaches to liability insurance, policyholders claim that federal jurisprudence is at odds with certain state appellate decisions in COVID-19 claims – while insurers vehemently disagree. Successful attorneys must not only be well-versed in insurance products, but we must also be equipped to navigate forum issues, as well as to address arguments regarding the applicability of state v. federal procedural and substantive law under the Erie doctrine and other long-standing precedent.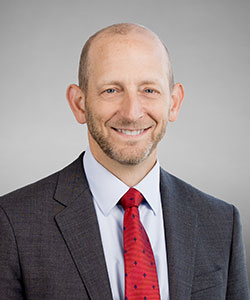 Business/Commercial
Class Action/Mass Tort
Construction Defect
Cybersecurity & Privacy
Employment
Environmental
Insurance
International & Cross-Border
Personal Injury/Torts
Professional Liability