JAMS is pleased to announce it will host the first meeting of the United States–Mexico–Canada Agreement (USMCA) Advisory Committee on Private Commercial Disputes on September 7-9 at our New York Resolution Center located at 620 8th Avenue, New York, NY.
The Advisory Committee on Private Commercial Disputes is described under Article 31.22 of the USMCA, and its goal is to "encourage, facilitate, and promote through education, the use of arbitration, mediation, online dispute resolution and other procedures for the prevention and resolution of international commercial disputes between private parties in the free trade area."
JAMS International Arbitrator and Mediator
Lorraine M. Brennan, Esq.
has been a United States delegate to this trilateral trade agreement committee (and its predecessor) since 1999 and has been instrumental in helping to bring high-level dispute resolution thought leadership to the forefront of the instrument's processes.
The September meetings will be the first official gathering of parties of the 31.22 Committee of the USMCA trade agreement since it entered into force on July 1, 2020.
JAMS will host a hybrid public forum on
Friday, September 9, 2022
. The Public Outreach day will include substantive panel discussions and an opportunity for participants to engage with delegates from the United States, Mexico and Canada, both in person and through virtual attendance platforms.
A Global View of Cross-Border Dispute Resolution: Stakeholders Share Perspectives on Benefits, Innovation & Challenges
In the context of a growing number of global and cross-border disputes, delegates and distinguished members of the international Dispute Resolution community will engage in a lively conversation as part of the Public Forum convened by the U.S.-Mexico-Canada Agreement Advisory Committee on Private Commercial Disputes.
With perspectives from corporate counsel, outside counsel, mediators, arbitrators and scholars, the panel will discuss how conflict and risk can be prevented, managed, mitigated and resolved in an increasingly complex and interconnected world.
During both segments of this hybrid session, speakers will welcome engagement and questions from both the in-person and remote audience.
Friday, September 9, 2022


8:30 am - 9:30 am ET | Breakfast & Coffee

9:30 am - 11:00 am ETPart I: Realizing the Potential: Broad, Tailored and Diverse
Using the full spectrum of international dispute resolution options
Online Dispute Resolution (ODR) and shifts in the comfort and capacities with remote and hybrid platforms and processes
Creating consensus in the context of differing cultures, languages, politics and policies
Navigating uneven bargaining positions – considerations where disputing parties' power and resources are unequally matched

11:15 am - 12:45 pm ET
Part II: Getting Technical: The "Nitty Gritty" of Conflict Resolution
Ethics and disclosure – maintaining continuing disclosure obligations, and navigating confidentiality concerns and exploring overlapping, intersecting and sometimes conflicting guidance and sources
Understanding the pressures of protecting the process, and mitigating possible vacatur
Exploring overlapping, intersecting and sometimes conflicting guidance from international, state, local, administering bodies, professional codes and rules
Strides and barriers relating to improving Diversity, Equity and Inclusion (DEI)

Moderator: Lorraine M. Brennan, Esq.Featured Speakers:
Ann Robertson, Locke Lord
Louis B. Kimmelman, Kimmelman Arbitration
Carlos McCadden, ITAM
Dana MacGrath, MacGrath Arbitration
Dana Nahlen, ILCServices
James Hosking, Chaffetz Lindsey
Kaleema Al-Nur, Kaleema Al-Nur Consulting
Robert Davidson, JAMS
Tai-Heng Cheng, Sidley Austin
Stefan Marc Kuuskne, Trade Law Bureau

Each part of this CLE program will last for 75 minutes, separated by a short networking break.JAMS is certified by the New York State Continuing Legal Education Board as an Accredited Provider. This program is pending approval in accordance with the requirements of the CLE Board for a maximum of 3 credit hours which can be applied towards the Skills requirement. This program is suitable for both transitional and non-transitional New York attorneys.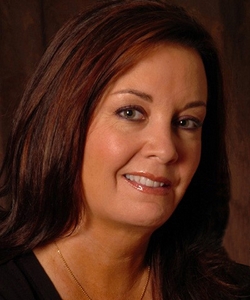 Bankruptcy
Business Commercial
Employment
Intellectual Property
International & Cross-Border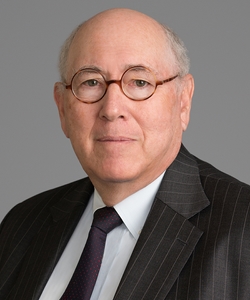 Business/Commercial
Construction
Employment
Engineering and Construction
Financial Markets
Insurance
Intellectual Property
International & Cross-Border
Life Sciences
Securities
Surety