Join the National Bar Association's ADR Section and JAMS for a special webinar on Artificial Intelligence in ADR and Employment.
There are continuous changes that impact across industry lines. One prominent discussion is the role of artificial intelligence (AI) in the ADR processes and employment industry. Are these impacts inevitable, and what are the legal ramifications of implementation? Some believe that AI will help to democratize dispute resolution and expand access, particularly in low value cases that may not justify a neutral's involvement. Within the employment industry, employers and third-party recruiting services are more frequently using artificial intelligence and algorithmic decision-making tools in hiring, promoting, and in their DE&I efforts. Although there is positive intent on the use of AI within various industries, because of inherent bias in the building of AI platforms, AI may also increase or enable bias, disparate treatment, and disenfranchisement from the justice system.
Join us as we look at AI from all angles. The panel will provide examples in which AI has been applied and the participants will gain a better understanding of the influence and impact of AI in a range of disputes. We cannot pause the use and adoption of AI, but we can explore its development and integration across industries, to ensure equitable application.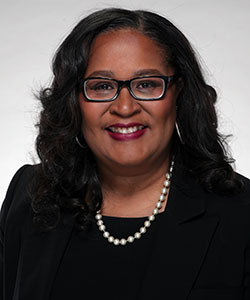 Business & Commercial
Construction
Construction Defect
Employment Law
Governmental/Public Agency
Higher Education & Title IX
Insurance
International & Cross-Border
Personal Injury/Torts
Securities