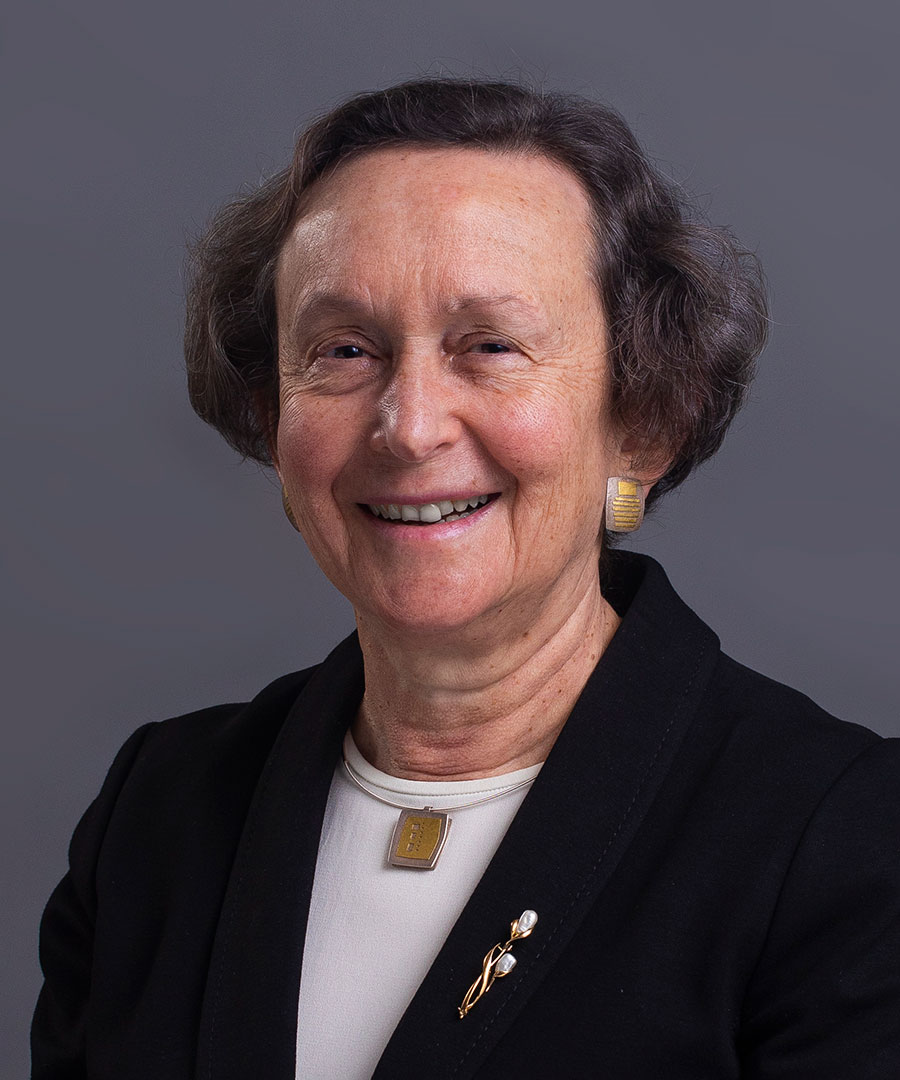 Hon. Judith Fabricant (Ret.)
JAMS Arbitrator, Mediator, Special Master/Referee, Neutral Evaluator
Hon. Judith Fabricant (Ret.) |
JAMS Arbitrator, Mediator, Special Master/Referee, Neutral Evaluator
Contact Case Manager
Casey Fields
201 Washington Street Suite 3300
Boston, MA 02108
T: 1-617-228-9101
F: 617-228-0222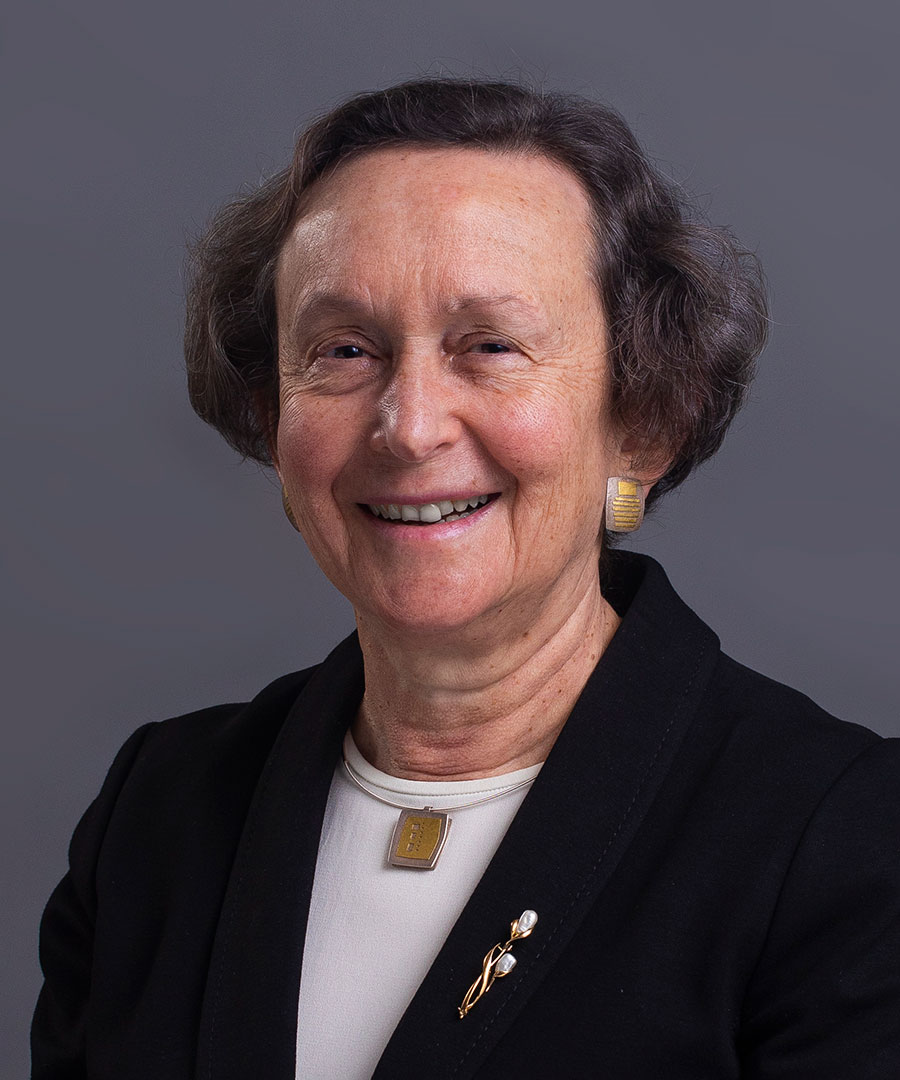 Hon. Judith Fabricant (Ret.)
JAMS Arbitrator, Mediator, Special Master/Referee, Neutral Evaluator
Contact Information
Casey Fields
201 Washington Street Suite 3300
Boston, MA 02108
T: 1-617-228-9101
F: 617-228-0222
General Biography
Practice Areas
Administrative Law
Arbitration
Business Commercial
Civil Rights
Class Action and Mass Tort
Construction
Employment Law
Governmental Public Agency
Health Care
Intellectual Property
Personal Injury Torts
Professional Liability
Real Estate & Real Property
Special Master Discovery Referee
Honors, Memberships, and Professional Activities
Background and Education
Hon. Judith Fabricant (Ret.) was appointed to the Massachusetts Superior Court in 1996 and served as its chief justice from 2014 until her retirement in 2021. During her years on the bench, Judge Fabricant has heard many types of civil and criminal case, presiding over jury and non-jury trials, ruling on motions of almost every type, conducting case settlement conferences and managing the litigation process at various stages. For five years, she presided in the Business Litigation Session (BLS), the preferred statewide forum for the resolution of complex business litigation and commercial disputes. As chief justice of the Superior Court, she managed statewide operations for the commonwealth's trial court of general jurisdiction, with 82 judges and 15 elected clerks.
Judge Fabricant gained a well-deserved reputation for her intelligence, flawless preparation and energy. She is a patient listener who is receptive to input while getting right to the heart of a matter. She skillfully manages the thorniest of problems with wisdom and common sense.
Judge Fabricant is the consummate example of civility in the profession in the way she treats counsel and colleagues. She is thoughtful and has an unsurpassed work ethic and a genuine sense of fairness.
Judge Fabricant's judicial experience, pragmatism and expertise in a wide variety of civil disputes uniquely qualify her to assist parties in resolving even the most difficult disputes.
Experience and Qualifications:
During her 18 years as a sitting judge, prior to her appointment as chief justice, Judge Fabricant presided over litigation in all areas of civil law, including contract disputes, professional liability, employment, personal injury, wrongful death, real estate, class actions and government regulation. While presiding in the BLS, she resolved complex litigation, including matters involving trade secrets, intellectual property, non-competition agreements, executive employment contracts, commercial leases, antitrust, governance and dissolution of business entities, shareholder rights, insurance coverage, and legal and accounting malpractice.
Judge Fabricant also chaired the statutory Jury Management Advisory Committee, which is responsible for advising the Massachusetts Supreme Judicial Court on the resumption of jury trials during the COVID-19 pandemic.
Representative Matters
Business Commercial

Disputes over governance and dissolution of closely held businesses, including partnerships and LLCs, presenting issues of ownership of intellectual property and goodwill
Five-week jury-waived trial of accounting malpractice claims in connection with audits of business borrower alleged to have defrauded lending bank in documents supporting credit lines during long-term financing relationship

Class Action and Mass Tort

Multiple cases raising claims for enforcement of noncompetition and nondisclosure agreements in various industries, including technology, insurance brokerage and financial services
Shareholder class actions raising issues of adequacy of disclosures in connection with mergers and acquisitions
Class actions alleging violations of Massachusetts Wage Act
Class action under Massachusetts Antitrust Act relating to well-known consumer product

Employment Law

Jury trial of claim of constructive discharge of high-level executive in pharmaceutical industry, with issues under executive compensation agreement; after mistrial resulting from hung jury, mediated at parties' request, achieving settlement
Multiple cases, including jury trials, of claims of employment discrimination, constructive discharge and violation of noncompetition and nondisclosure agreements, in various industries, including technology, biotech, insurance and real estate

Environmental

Disputes over insurance coverage and duty to defend claims for liability for environmental damage occurring over decades.

Life Sciences

Multi-party, multi-prong dispute arising from acquisition agreement in biotechnology industry; ruled on multiple complex motions and conducted jury-waived trial of claims including nondisclosure of potential liability for patent infringement

Personal Injury Torts

Defamation claim against major news media outlet arising from coverage of Boston Marathon bombing; ruling on summary judgment led to settlement
Multi-party jury trial arising from catastrophic personal injury to pedestrian at site of major public construction project, with cross-claims among multiple project participants, including complex indemnification and insurance coverage issues; assisted parties in reaching comprehensive settlement after several weeks of trial
Numerous jury trials of serious personal injury cases, including medical malpractice and wrongful death
Jury trial of wrongful death case against common carrier, raising issues of gross negligence based on failure to maintain rescue equipment.

Real Estate & Real Property

Matters raising issues of zoning, land use, wetlands protection and historic preservation
Jury-waived trial of claims of lender liability and counterclaims of misrepresentation arising from failed large-scale real estate development project
Disputes arising from leases and insurance coverage issues for large-scale commercial buildings
Honors, Memberships, and Professional Activities
Memberships and Affiliations
Member, Supreme Judicial Court Committees, 2012–2021

Jury Management Advisory Committee, Chair, 2020–2021
Judicial Performance Evaluation, 2015–2021
Juror Voir Dire, 2014–2016
Study the Massachusetts Code of Judicial Conduct, 2012–2015
Committee on Plain English Jury Instructions, (Joint with MBA) 2007–2010

Member, Commission on Judicial Conduct, 2010–2014
Trial Court Strategic Planning, 2012–2019

Process Steering Committee, 2012-2013
Strategy Leadership Team, 2013–2019
Moderator, 2013–2016

Member, Trial Court Working Group on Employment Discrimination Policy and Procedures, 2018–2019
Member, Superior Court New Justices Training and Mentoring Committee, 2005–2014
Judicial Mentor, Trial Court Judge-to-Judge Mentor Program, 2011–2014
Member, Superior Court Education Committee, 2005–2014
Member, American College of Business Court Judges, 2007–2014
Fellow, Massachusetts Bar Foundation, 2009–2021

Grant Review Committee, 2011–2012

Member, Boston Bar Association Administration of Justice Section, Workgroup on Cost and Time Efficiencies in Massachusetts Courts, 2004–2005
Member, Boston Inn of Court, 2002–2015

Judicial Co-President, 2004–2005, 2011–2012

Member, Editorial Board, Boston Bar Journal, 2004–2010
Member, Editorial Board, Massachusetts Law Review, 2000–2010
Member, Boston Bar Association Task Force on Civil Litigation Standards, 1993–1996
Member, Hearing Committee, Massachusetts Board of Bar Overseers, 1994–1996
Member, Trial Court Standing Committee on Alternative Dispute Resolution, Taskforce on Early Court Intervention, 1995
Attorney General Designee, Supreme Judicial Court Standing Advisory Committee on Rules of Civil Procedure, 1992–1996
Selected Awards and Honors
Haskell Cohn Distinguished Judicial Service Award, Boston Bar Association, 2020
President's Award, Massachusetts Judges Conference, 2016
Judicial Excellence Award, Massachusetts Judges Conference, 2013
Trial Court Excellence Award, 2013
Judge of the Year, Frank J. Murray Inn of Court, 2007
Selected Publications
"Ralph Gants, Superior Among Supremes," Massachusetts Law Review,
102, No. 2, April 2021 (with Alex P. Philipson, Esq.)
"Reflections After (Nearly) 25 Years on the Superior Court," Massachusetts Law Review, Vol. 102, No. 3, July 2021
Interview, Boston Bar Journal, July 2021
"Superior Court Judge Ralph Gants," Boston Bar Journal, December 2020
"The Superior Court Looks Ahead," Boston Bar Journal, Spring 2015
"Just the Facts: Practical Tips on Summary Judgment," Boston Bar Journal, Summer 2011
"Continuity and Change in the Business Litigation Session," Boston Bar Journal, September/October 2008 (with Hon. Ralph D. Gants and Hon. Stephen E. Neel)
"The Jury Waived Civil Trial," Boston Bar Journal, September/October 2006
"The Superior Court Is Open for (Civil) Business," Massachusetts Lawyers Weekly, July 2020
"Civil Business Continues in the Superior Court," Massachusetts Lawyers Weekly, April 2021 (with Hon. Mark Mason)
Massachusetts Evidence: A Courtroom Reference, 6th Ed., 2011, 2012 Supp., 2013 Supp., 7th Ed., 2014, Massachusetts Continuing Legal Education, Judicial Commentator
Massachusetts Discovery Practice, 2002, 2004, 2009, 2011, 2014, Massachusetts Continuing Legal Education, Judicial Commentator
Background and Education
Massachusetts Superior Court, 1996–2021

Chief Justice, 2014–2021
Associate Justice, 1996–2014
Associate Justice, Business Litigation Session, 2007–2011
Administrative Justice, Business Litigation Session, 2011–2013
Regional Administrative Justice, Norfolk County, 2005–2007

Assistant Attorney General, Commonwealth of Massachusetts, 1988–1996

Chief, Government Bureau, 1992–1996
Chief, Administrative Law Division, 1991–1992
Managing Attorney, Government Bureau, 1989–1991

Harvard Law School

Teaching Team Member, Trial Advocacy Workshop, 1991–2002
Wasserstein Public Interest Fellow, 1995–1996
Clinical Instructor, Consumer Protection, 1991

Assistant District Attorney; Appeals Division; Essex County, Massachusetts; 1987–1988
Assistant District Attorney; Wake County, North Carolina; 1984–1986
Associate, Hill & Barlow, Boston, 1981–1984
Lecturer in Legal Writing, Boston University School of Law, 1983–1984
Law Clerk to Hon. Levin H. Campbell, United States Court of Appeals for the First Circuit, 1980–1981
J.D., Yale Law School, 1980

Yale Moot Court of Appeals, 1979

Finalist, Harlan Fiske Stone Prize Competition and Benjamin N. Cardozo Brief-Writing Competition

New Haven Legal Assistance Association, 1978–1979

B.A., summa cum laude, Yale College, 1976

Distinction in History
Phi Beta Kappa
"A formidably intelligent and perceptive judge who was consistently well-prepared, skilled at listening carefully, able to get right to the heart of a matter, and wise in her approach to thorny problems.

– Experienced Litigator & Former Bar President
HOME OFFICE

Boston, Massachusetts
One Boston Place, 201 Washington Street, Suite 3300, Boston, MA 02108
View Location Details
Upcoming Events
Past Events
Disclaimer
This page is for general information purposes. JAMS makes no representations or warranties regarding its accuracy or completeness. Interested persons should conduct their own research regarding information on this website before deciding to use JAMS, including investigation and research of JAMS neutrals. See More
Search our global directory of mediators, arbitrators and ADR professionals.
FIND A NEUTRAL