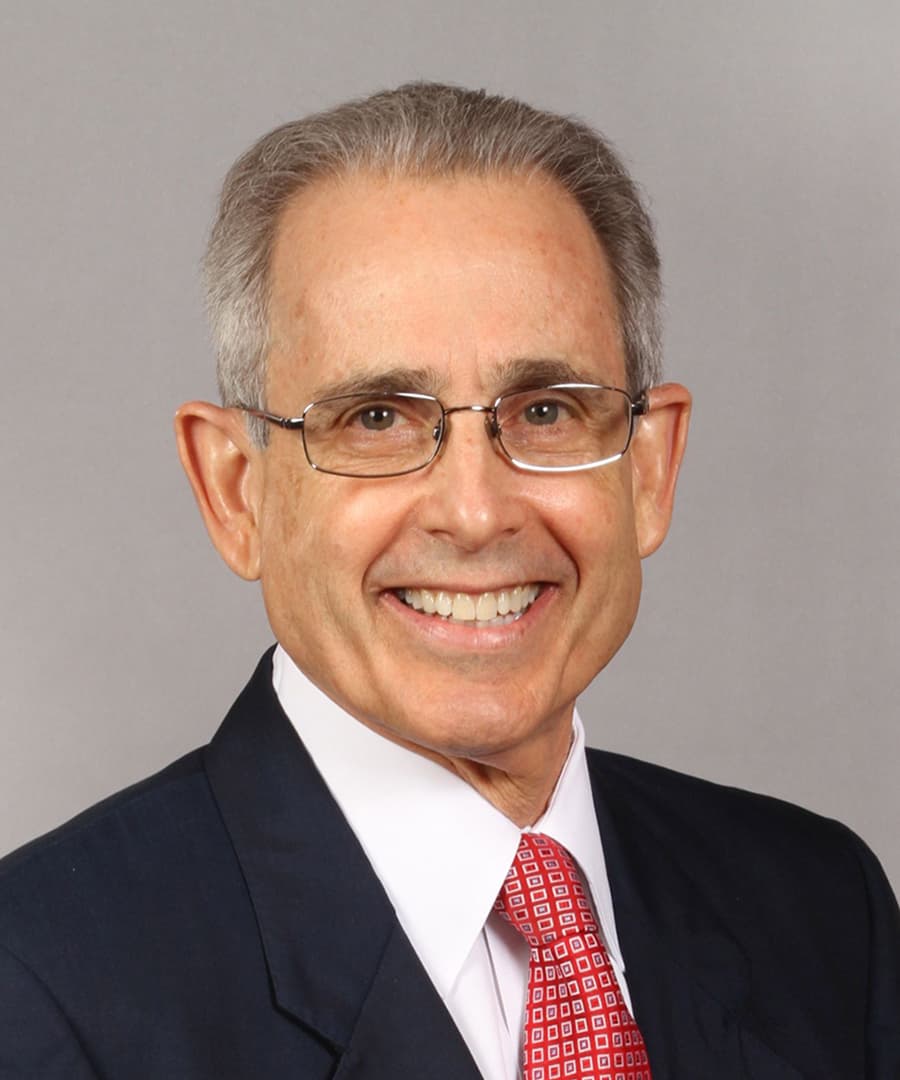 Contact Case Manager
Catrina Barnes
620 Eighth Avenue 34th Floor
New York, NY 10018
T: 212-607-2785
F: 212-751-4099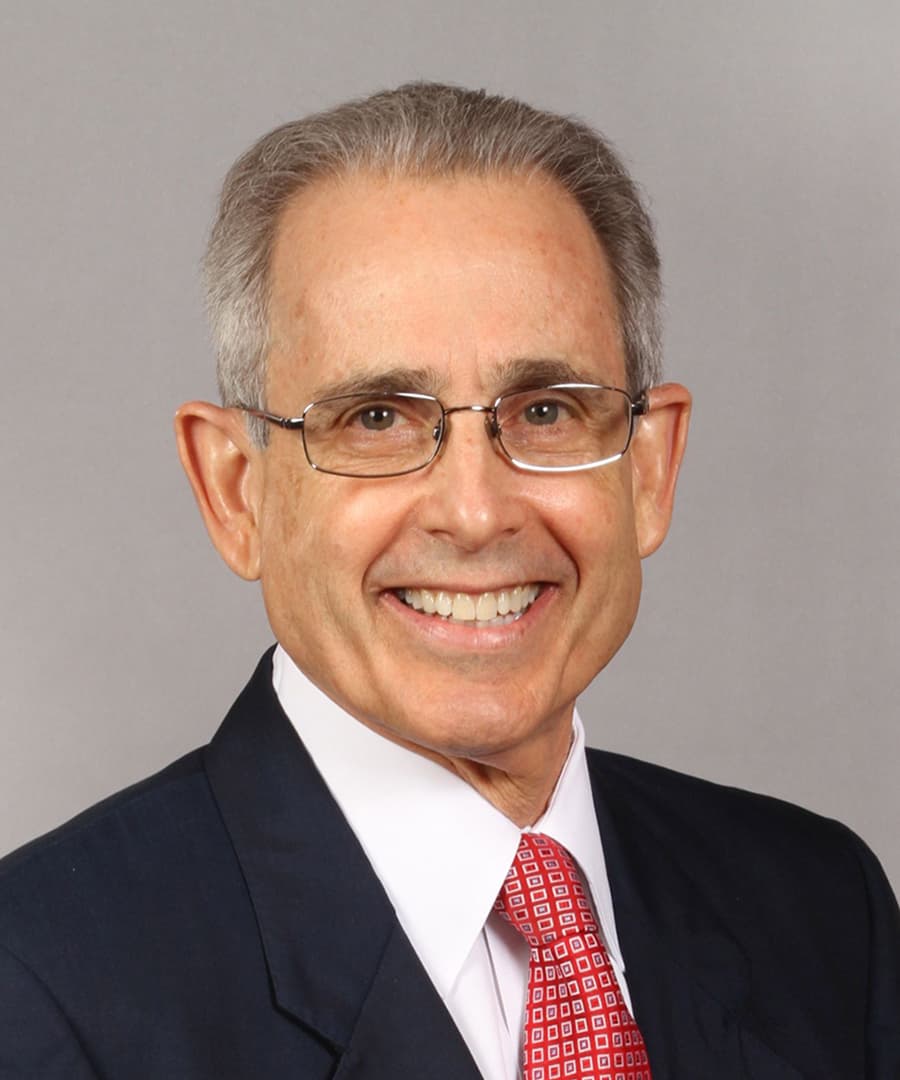 Joseph P. Farina
Contact Information
Catrina Barnes
620 Eighth Avenue 34th Floor
New York, NY 10018
T: 212-607-2785
F: 212-751-4099
General Biography
Practice Areas
Business Commercial
Class Action and Mass Tort
Construction
Employment
Health Care
Higher Education & Title IX
Personal Injury Torts
Professional Liability
Real Property
Special Master Discovery Referee
Honors, Memberships, and Professional Activities
Background and Education
Joseph P. Farina, retired Chief Judge of the 11th Judicial Circuit, is a highly regarded active and effective settlement neutral who managed the resolution of countless complex matters as a Judge for over thirty years. As a full time mediator, arbitrator, special magistrate, neutral evaluator and neutral umpire at JAMS, Mr. Farina has quickly distinguished himself as a knowledgeable and efficient neutral who works diligently every step of the way toward helping parties arrive at the best possible outcome to their dispute.
Named by Dade County Bar Association Legal Luminary Mediation Award as "Best Mediator," Mr. Farina served as a Circuit Judge in the Circuit Civil Division of the 11th Judicial Circuit in Miami-Dade County, Florida prior to joining JAMS. From 1995 to 2009, he served for 14 years as Chief Judge, supervising the full operations of the Miami-Dade Court system, which is comprised of 123 judges, 15 general magistrates, 20 traffic hearing officers, and more than 500 administrative court staff serving in 10 courthouses. Mr. Farina has been recognized by many national, state, and local organizations for his leadership, professionalism, and accomplishments. During his more than 30 years on the bench, Mr. Farina was consistently rated one of the top judges in bar association polls.
ADR Experience and Qualifications
While handling the asbestos and Chinese drywall calendars, Mr. Farina presided over 3,500 cases, including complex business and financial disputes, class actions, product liability claims, significant personal injuries, including death claims, and a substantial number of commercial and residential foreclosure cases together with a civil docket involving claims in excess of $15,000
Conducted numerous settlement conferences during his service on the Circuit Court
Florida Supreme Court's Circuit Civil Mediator Certification
Florida Supreme Court Qualified Arbitrator
Trained as Title IX external Hearing Officer and Adjudicator for colleges in sexual assault and harassment cases, including college-specific Policies & Procedures
Mr. Farina presided over hundreds of hearings and trials, mediated or arbitrated numerous cases involving a wide variety of issues including:

Business/Commercial: Breach of contract and indebtedness, civil forfeitures, commercial foreclosures, corporate and business governance, declaratory judgments, discovery disputes, fraud, factoring and financing, indemnification and contribution, injunctive relief, insurance claims, partnerships/joint ventures, premises liability, replevin, shareholder disputes, trade names, unfair/deceptive business practices
Class Action/Mass Tort: Presided over nation's first Chinese drywall jury trial, asbestos and Chinese drywall litigation, class certification, constitutional challenges, economic loss rule, fairness hearings, Frye hearings, mesothelioma, motions in limine
Construction: Disputes involving construction of and damage to residential and commercial buildings, construction liens
Employment: Breach of employment contracts, non-compete agreements
Environmental: County ordinance and state statute enforcement, regulation, violation
Personal Injury/Torts: Presided over wrongful death actions involving an Arrow Air plane crash, change of venue, Fabre issues, forum non conveniens, libel/slander, motor vehicle and water craft negligence, negligent security, premises liability, product liability, punitive damages, sexual abuse, slip and fall, treble damages, trust litigation, wrongful death actions
Professional Liability: Business, legal, and medical malpractice claims, loss of license hearings
Real Property: Residential and commercial claims, leases, purchases and sales, commercial and residential mortgage foreclosures, commission claims, condemnation, condominium, deposit returns, homeowner associations, landlord-tenant disputes, land use
Representative Matters
Mediated the return of a $250,000 security deposit regarding voided sale of a condominium unit. Parties involved were a Bahamian company and a Turkish national.
Mediated a matter involving the improper seizure of a private jet through the fraudulent use of a domesticated out of state judgment.
Appointed as a Special Magistrate to monitor video depositions at Federal corrections facility related to a complex civil case involving financial institutions, investors and a title company.
Served as a Curator of the Estate to resolve conflicts between two personal representatives with divergent and competing interests. Reviewed emails and created privilege logs concerning personal and sensitive material.
Mediated a matter involving a commercial property landlord suing a tenant for breach of lease, specifically the violation of covenants restricting use of the premises for a specified type of business. Tenant was an international franchisor occupying multiple floors of property during a multi-year lease.
Mediated suit regarding breach of joint venture agreement, breach of fiduciary duty, unjust enrichment and an equitable lien on real estate.
Mediated insurance dispute over a substantial water leak from adjoining businesses for which the business/property insurer was contesting the extent of the water damage, and relying on insurance policy limitations and exclusions to minimize liability and payment.
Mediated case involving condominium owners sued for defamation, libel per se, together with violations of the Federal Debt Collections Practices Act (FDCPA) and the Florida Consumer Collection Practices Act (FCCPA).
Mediated a case involving physical assault and robbery of school teacher by a student. Issues included sovereign immunity, punitive damages and the legislative claims bill.
Arbitrated employment matter involving claim of termination without cause, unpaid wages, costs, interest and attorney fees. Issues included: minimum guaranteed bonus; accrued, unpaid base salary; accrued unused vacation; and accrued equity interest in the company.
Arbitrated a dispute of a foreclosure of mortgage on expensive residential property. Issues included a negotiated short sale amount, private investor financing, and waiver of deficiency and dismissal of pending law suit.
Mediated matter involving bank foreclosure on a strip mall owned by a limited liability company. Issues involved personal guarantees on mortgage, collections, and judgments against individuals involved.
Mediated claim again a large insurance company after a driver injured two pedestrians with his vehicle. Case involved alleged violations of insurance company policy limits and, rules governing the regulation of attorneys
Mediated first party insurance benefits claim involving a commercial property which flooded during a heavy thunderstorm. Case involved multiple elements of policy coverage and exclusions.
Mediated insurance coverage case where Plaintiff suffered from multiple sclerosis, and sought coverage under medical insurance policy for a prescription drug. Issues involved breach of contract claims together with declaratory judgment relief regarding the policy's benefits.
Mediated case where Plaintiff was injured stepping into an uncovered water meter box in a city sidewalk, requiring surgery. Claims included disability and lose of wages.
Mediated breach of contract dispute between a computer technology company claiming unpaid fees for services rendered and a non-profit corporation.
Mediated case with Plaintiff seeking damages for wrongful death of spouse as a result of a fatal shooting that occurred at their condominium property. Issues concerned criminal trespassing, adequate security, premises liability and extent of wrongful death damages.
Mediated medical dental malpractice claim against an oral surgeon for failing to diagnosis a tumor inside the mouth. Claim of delayed treatment causing facial deformity and extensive physical, neurological and psychological injury.
Mediated insurance coverage actions involving catastrophic automobile accidents with significant injuries and/or death.

Honors, Memberships, and Professional Activities
Honors

Recognized as one of Best Lawyers' "Best Lawyers in America" for 2022
Recipient of 2016 Dade County Bar Association Legal Luminary Mediation Award.
Recipient of the "OSCA" award for Outstanding Leadership and Inspired Vision for Florida's Judicial Branch, presented by the State Courts Administrator, August 11, 2012
Appreciation recognition for Leadership, Dedication and Guidance to the Florida Conference of Circuit Judges, presented by the Conference Chair, August 14, 2012
Chief Justice's Commendation in recognition of service to the judicial branch during tenure as Chief Judge, June 2009
Proclamation by Miami-Dade County Mayor and Board of County Commissioners, establishing Joseph P. Farina Day on June 17, 2009 in honor of service to the community
Greater Miami Jewish Federation's 2009 Community Service Award, March 2009
Justice Teaching Champion Award in recognition of dedication to the education and protection of Florida's children, June 2009
Cuban American Bar Association's Mario P. Goderich P.A.V.E.R (Professionalism, Achievement, Values, Excellence & Respect) Award, January 2009
Florida Association for Women Lawyers' Theodore Klein Award, December 2008
Justice Harry Lee Anstead Professionalism Award, Miami-Dade Justice Association, June 2007
Honorable Gerald Kogan Judicial Distinction Award, Florida Association of Criminal Defense Lawyers, Miami Chapter, May 2007
David W. Dyer Professionalism Award, Dade-County Bar Association
Sookie Williams Award Recognizing Exemplary Service to the Miami-Dade Legal Community, Daily Business Review, July 2004
Jurist of the Year, Florida Chapters of the American Board of Trial Advocates, June 2004
Distinguished Leadership Award, Conference of County Court Judges of Florida, May 2004

Memberships and Professional Activities

Completed Virtual ADR training conducted by the JAMS Institute, the training arm of JAMS
Advisory Board Member, Association of Certified E-Discovery Specialists (ACEDS), 2013
Founding Advisory Board Member and guest instructor for the Law Enforcement Officers Memorial High School, a Miami-Dade County magnet high school dedicated to Legal Studies, Forensic Science and Homeland Security, 2010-present
Member, Standing Committee on Ethics and Professional Responsibility, Judges Advisory Committee for American Bar Association, 2011-present
Florida Chief Justice Representative on Executive Council of the Florida Clerk of Court Operations Corporation, July 2010-July 2012
Vice Chair, Florida Supreme Court's Judicial Branch Governance Study Group, 2009-2011
Chair, Florida Supreme Court's Strategic Planning Committee on Long Range Planning for the State Court System and Task Force on Judicial Branch Planning, November 2004-June 2009
Chair, Florida Supreme Court's Judicial Management Council, 2006-June 2008
President of the National Conference of Metropolitan Courts, which is composed of the Chief Judges of the Nation's Metropolitan Courts, October 1998-September 1999
Chair of the Judicial Administration Section of the Florida Conference of Circuit Judges, which is comprised of all Chief Judges of the State of Florida, July 1997-June 1999
Chair, Florida Conference of Circuit Judges, July 2001-June 2002
Member, Executive Committee of the Florida Conference of Circuit Court Judges, July 2002-July 2012
Member, Executive Committee of the Florida Supreme Court's Trial Court Budget Commission, July 2004-March 2012
Member, Florida Supreme Court Historical Society, July 2002-present
Member, 11th Judicial Circuit Historical Society, October 2006-present
Member, Alliance for Human Services Board of Directors, July 1998-December 2008
Background and Education
Judge, Eleventh Judicial Circuit of Florida, 1979-2012

Chief Judge, 1995-2009
Administrative Judge, Circuit Criminal Division, 1992-1995
Judge, Circuit Court, 1981-2012
Judge, County Court, 1979-1981

Mayor, Miami Shores, Florida, 1977-1979
J.D., University of Florida College of Law, 1970
B.A., George Washington University
"It was a pleasure working with [Judge Farina]. I was very impressed as to how quickly you 'sized up' the room, understood the case, and helped resolve a matter that should have been resolved. Frankly, it's the first pre-suit mediation I have attended that resolved the matter. I know the client appreciated your effort... I'm sure we will be working together again in the future."

"…the only reason we achieved settlement was [Judge Farina's] extreme patience (which was contagious), remarkable ability to actually hear as well as listen, and your unfailing grasp of what you were hearing. After you had left [the] room we agreed that without you and your superior mediation skills the matter would not have been successfully settled. We were very fortunate indeed to have you as the mediator. I would very much like to work with you again and in the future you will be my first choice for any mediation I'm involved in."

"Today all the clients and lawyers involved exchanged very kind and professional emails bringing what was difficult and potentially nasty litigation to a good and fair conclusion. I thank you for your efforts in making that happen, and the privilege of working with you."

"I now know first hand why you were selected as the top mediator in Miami. It would be our honor if you would consent to mediating in the future on our cases. We appreciate and thank you for your high skill and professionalism."

"Where past mediations did not help, Judge Farina was a Godsend in sorting out this convoluted nightmare and ending years of fruitless litigation. It never would have resolved without Judge Farina; his legal expertise and savviness with the parties led to a miraculous conclusion to this dispute. I always respected Judge Farina on the bench, and I respect him now as a mediator. I cannot thank him enough for interceding to resolve this case."

"Your work on this matter was unparalleled. Thank you."

"[Judge Farina] was brilliant, creative, patient, and persistent. I don't think we could have done it without [him].I am very much looking forward to the opportunity to work with [Judge Farina] again."


"Judge Farina is the best mediator with whom I have had the pleasure of working during my 30-plus years practicing law. His ability to get matters resolved is unparalleled."


"JAMS was GREAT! The arbitrator, Joseph Farina, was easy to work with, friendly and highly competent. I was extremely pleased with the experience."


"Thank you [Judge Farina] for your effort, patience, and understanding at the mediation. There was no shortage of contention in this case and, to be honest, I thought it was unlikely that the parties would reach a complete settlement of the claims. When we actually got to that point, I was so impressed."


"[Judge Farina] is one of the more effective mediators I've had in a long, long time, so that was refreshing."


"It certainly was an interesting mediation, and there is no doubt that its success was due in large part to [Judge Farina's] hard work and patience. Looking forward to working with the judge again in the future!"


"[Judge Farina] is the best. Great result and had a blast reaching it."


"[Judge Farina] put forth great effort in dealing with all of the personalities and complexities."


"We greatly appreciate Judge Farina's time and extensive effort. There are not many mediators who would have been as patient as he was in hammering out the final details…"


"I truly believe that we were only able to settle because of [Judge Farina]."


"[Judge Farina] was a pleasure to work with, and I appreciated his efforts in challenging circumstances."


"It was a pleasure working with [Judge Farina]. I will most definitely recommend him for other cases that I mediate."


"[Judge Farina provided] superb services during our mediation. [His] kind demeanor, wisdom, and experience make [him] one of the best mediators with whom I have worked. My client is still expressing her happiness with our selection of [Judge Farina] as a mediator."
"My partner and I have always enjoyed working with you. And, as evidenced by yesterday's mediation results, you are an excellent mediator."
Home Office
HOME OFFICE
Available to Travel
Disclaimer
This page is for general information purposes. JAMS makes no representations or warranties regarding its accuracy or completeness. Interested persons should conduct their own research regarding information on this website before deciding to use JAMS, including investigation and research of JAMS neutrals. See More
Search our global directory of mediators, arbitrators and ADR professionals.
FIND A NEUTRAL