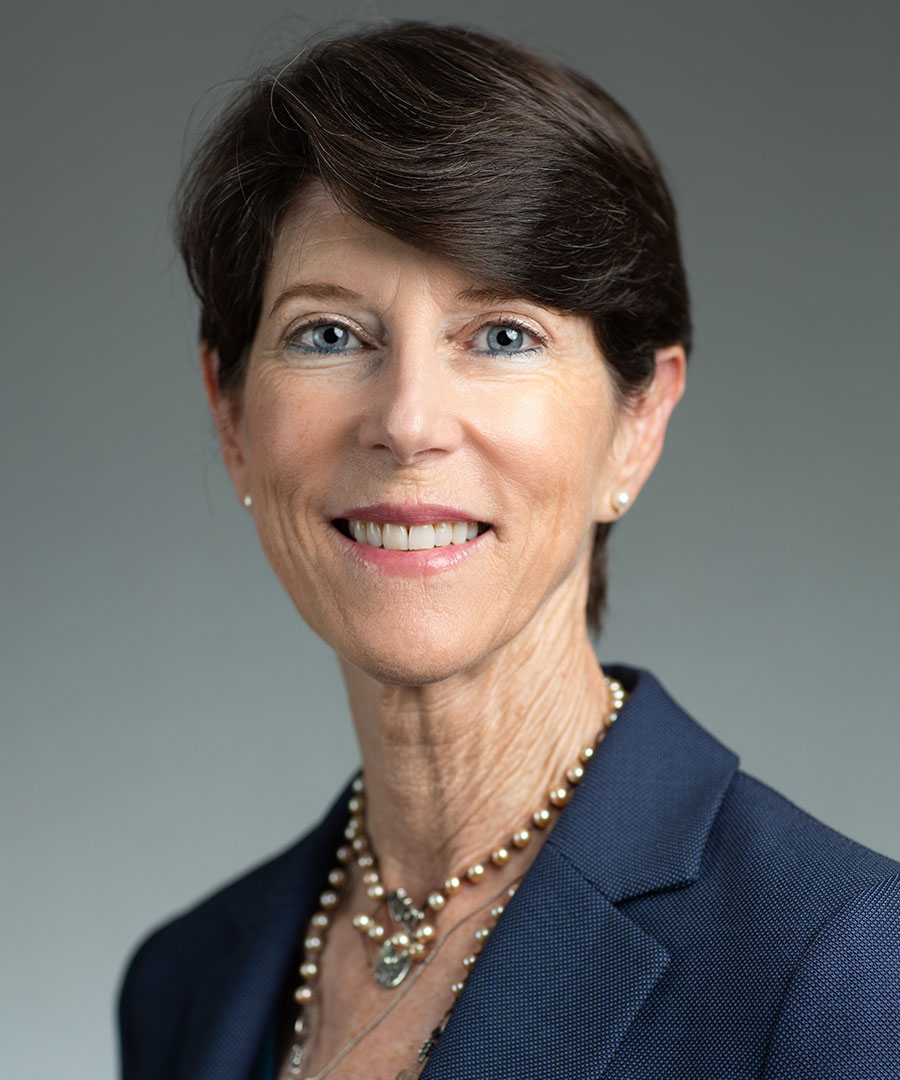 Cassandra S. Franklin, Esq.
JAMS Mediator, Arbitrator, Referee/Special Master, Neutral Evaluator, Hearing Officer, Temporary Judge/Judge Pro Tem
Cassandra S. Franklin, Esq. |
JAMS Mediator, Arbitrator, Referee/Special Master, Neutral Evaluator, Hearing Officer, Temporary Judge/Judge Pro Tem
Contact Case Manager
Kemi Oyemade
555 West 5th St. 32nd Floor
Los Angeles, CA 90013
T: 213-253-9784
F: 213-620-0100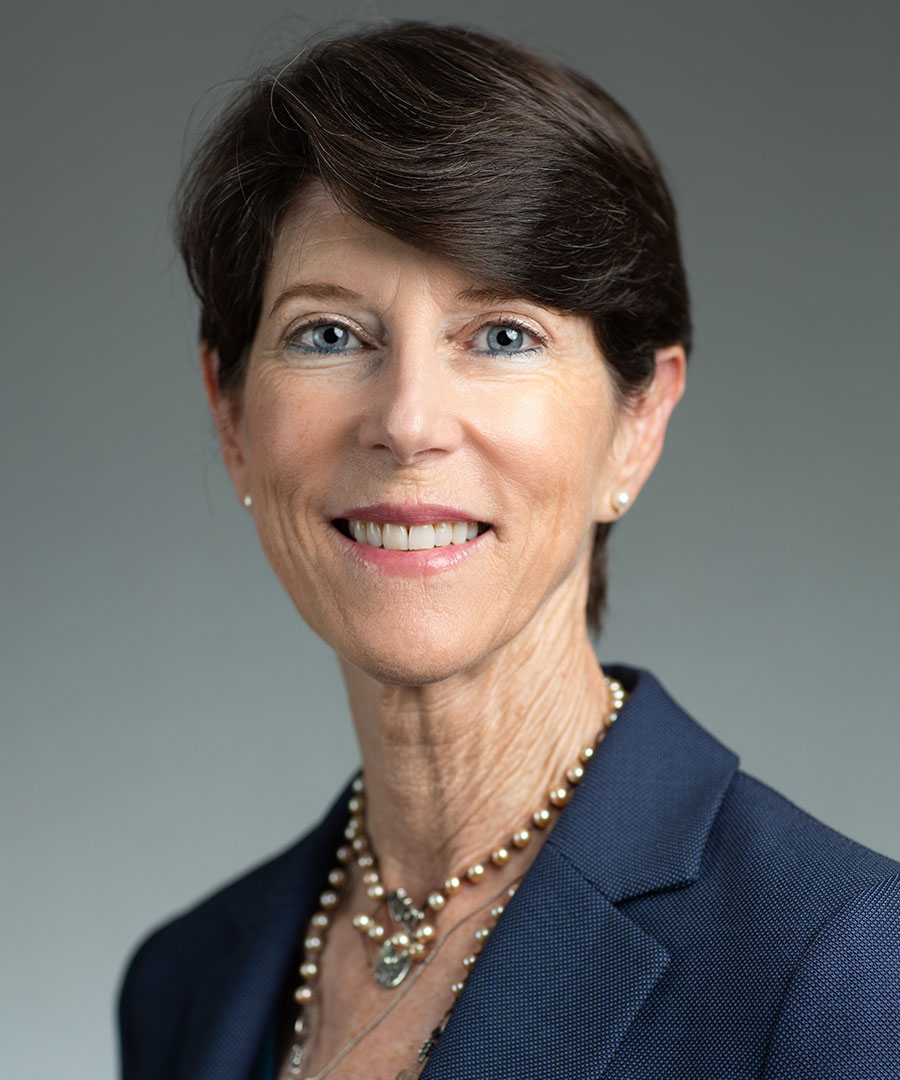 Cassandra S. Franklin, Esq.
JAMS Mediator, Arbitrator, Referee/Special Master, Neutral Evaluator, Hearing Officer, Temporary Judge/Judge Pro Tem
Contact Information
Kemi Oyemade
555 West 5th St. 32nd Floor
Los Angeles, CA 90013
T: 213-253-9784
F: 213-620-0100
General Biography
Practice Areas
Business Commercial
Entertainment and Sports
Higher Education & Title IX
Insurance
Honors, Memberships, and Professional Activities
Background and Education
Cassandra S. Franklin, Esq., joined JAMS with extensive experience on both the carrier and policyholder sides of complex insurance coverage disputes. She served for nearly six years as Managing Attorney of the Claims Coverage Counsel group at Allianz Global Corporate & Specialty and Fireman's Fund Insurance Company. Prior to joining Allianz, Cassandra spent over 13 years representing diverse policyholders in litigation and pre-litigation insurance coverage disputes.

As Managing Attorney, Cassandra led a team of experienced coverage attorneys while also running her own matters, providing strategic legal analysis and guidance in connection with complex claims and litigated matters. She and her team handled matters involving a wide range of coverage issues under diverse policies, from corporate commercial general liability and property policies to policies issued in specialty lines of coverage, such as entertainment, aviation and marine insurance. Cassandra also provided strategic counsel on a number of policy drafting projects.

As a policyholder attorney, Cassandra's experience ran the gamut of liability insurance products, from commercial general liability to errors and omissions and media liability insurance policies, as well as first party insurance products, including first party production, event cancellation, and commercial and personal property policies.

Both in her role as counsel to policyholders and in her in-house role, Cassandra's practice often focused on the special insurance coverage issues arising in the entertainment field. Earlier in her career, Cassandra served as litigation counsel for clients involved in commercial and entertainment disputes.

She also served as a member of UCLA Law School's clinical faculty for a number of years. While at UCLA, Cassandra taught, among other classes, negotiation and mediation.

Additionally, Cassandra also served on UCLA's Student Conduct Committee, chairing binding administrative proceedings pertaining to student life. These proceedings included matters involving first amendment issues, as well as sexual assault harassment and other "MeToo" issues.

Cassandra began her legal career as a law clerk to Otto M. Kaus and Edward A. Panelli, then associate justices on the California Supreme Court.

As a lawyer, Cassandra developed a reputation for having an innate sense of fairness and a pragmatic ability to see disputes from multiple perspectives. With this pragmatic, balanced perspective in mind, Cassandra often sought to resolve her matters through negotiation and mediation, avoiding the unnecessary expenses and opportunity costs of protracted litigation. She brings that same sense of fairness and pragmatism to her work as a neutral with JAMS.
ADR Experience and Qualifications
Chaired UCLA Student Conduct Committee hearings and other administrative proceedings arising out of student life

Served for years as a mediator in the Los Angeles County Superior Court's mediation program

Served and continues to serve as a JAMS mediator and arbitrator in matters involving a range of commercial issues, including entertainment and insurance issues

Served and continues to serve as a mediator in the United States District Court for the Central District of California's ADR program

Completed diverse ADR trainings conducted by the JAMS Institute, including virtual ADR trainings and Title IX trainings

Completed Central District's mediation and advanced mediation trainings

Completed Los Angeles Superior Court's mediation training
Representative Matters
Business Commercial

Disputes involving complex insurance coverage issues and strategic considerations including:

Mediation of dispute regarding directors and officers insurance coverage for underlying lawsuit alleging improper business practices by company providing private probation services

Co-mediation of multi-million-dollar claims for coverage of lawsuits arising out of the sub-prime loan crisis

Mediation of claim involving coverage and valuation issues under specialty lines classic car insurance policy

Mediation of claim for coverage of underlying invasion of privacy lawsuit arising out of publication of nude photographs

Excess insurance coverage claims for injuries and deaths allegedly occurring because of ingestion of a popular energy drink

Primary and excess insurance coverage claims for underlying litigation alleging housing discrimination, including a lawsuit brought by the United States Department of Justice

Litigation regarding right to reimbursement of defense and settlement funds paid by commercial liability insurer for non-covered claims arising out of underlying habitability litigation

Appeal regarding commercial general liability coverage for claims by major producers of canned tomato products regarding corrosion of cans and resulting oxidation of contents

Appeal involving commercial general liability coverage for an archdiocese alleged to have allowed ongoing sexual abuse of minors

Litigation concerning educational errors and omissions coverage for multiple underlying actions brought by students nationwide alleging material omissions and misrepresentations regarding programming and accreditation status

Appeal involving genuine dispute doctrine as applied to first party bad faith claims

Litigation concerning nonprofit directors and officers coverage for underlying criminal and civil allegations against doctors, and the hospital where the doctors worked, arising out of alleged misconduct and subsequent coverup in connection with improper acceptance of a liver for transplant

Homeowners insurance coverage claims for water intrusion damage to multi-million-dollar homes

Business/Commercial Disputes

Diverse litigated and non-litigated disputes involving complex business law issues including:

Class action securities fraud litigation alleging motion picture and television studio omitted or misrepresented material factual information in initial public offering materials and in later 10-K and 10-Q reporting

ERISA breach of fiduciary duty litigation involving allegations of self-dealing and other improper conduct with regard to investments of major health and welfare and pension trust funds for construction unions

Litigation regarding alleged conversion and other allegedly improper conduct arising out of sale by charitable trust and major art house of impressionist masterpiece on "permanent loan" to museum

Dispute regarding copyright infringement in design of a belt buckle alleged to be a "knock off" of famous designer's buckle

Trademark infringement claims involving alleged unlicensed use of brand name in payroll services

Cumis Counsel

Multiple claims involving independent counsel fees under California Civil Code section 2860, and other jurisdictions' reasonable rate rules, as well as claims involving allegations of breach of the duty to cooperate and claims for reimbursement of fees and settlement amounts advanced by insurance company

Entertainment and Sports

Disputes involving both insurance and non-insurance entertainment issues, including:

Arbitration of claims for coverage under media liability policy for underlying lawsuit alleging trademark infringement in connection with production of popular television series

Mediation of claims for personal and advertising injury coverage of underlying lawsuit alleging trademark infringement and infringement of right of publicity arising out of policyholder's use of name and likeness of renowned jazz musician

Litigation involving allegations of improper payment by a major studio of profit participation allegedly due writer/producers of a famous television series

Copyright infringement claims involving allegations of unlicensed use of music at hospitality venues

Appeal involving breach of contract and other claims arising out of alleged failure of a major studio to pay royalties allegedly due under contract with popular vocalist in connection with a film re-released in video format

Litigation concerning alleged conflict of interest and other alleged breaches of ethical obligations arising out of a so-called entertainment "A-Deal"

Dispute regarding cast insurance coverage for changes to a movie in a popular franchise already in production when a key cast member became unavailable to complete the movie

#MeToo claims involving entertainment industry individuals and entities and coverage under a range of liability insurance products, including commercial general liability, directors and officers, and employment practices liability insurance

Media liability insurance claims and litigation involving underlying music licensing lawsuits alleging copyright infringement in daytime dramas by major studios

Major record label's claims under media liability and commercial general liability policies for coverage of underlying litigation with competitor involving allegations of defamation and copyright infringement, as well as other allegedly improper business tactics

Appeal involving insurance coverage for underlying litigation between former band members alleging improper use of band's name

Dispute regarding media liability insurance coverage for underlying litigation against major record label for alleged copyright infringement in prominent rap musician's song on platinum record

Claims for tech liability coverage of lawsuits against video game company by prominent musicians regarding use of avatars in games

Appeal involving amusement park's business interruption coverage claim arising out of earthquake damage in 1994

Litigation regarding event cancellation coverage for a media event cancelled due to September 11, 2001 attacks
Honors, Memberships, and Professional Activities
Speaking engagements regarding insurance coverage and mediation issues, including, in 2021, a panel discussion of virtual ADR at the American Bar Association's Insurance Coverage Litigation Committee's annual meeting as well as a panel discussion of managing risk in the new media era at the USC Gould-JAMS Entertainment Symposium

Publications regarding various issues arising in mediation and arbitration, as well as publications on insurance coverage issues, including co-authoring and editing the New Appleman Sports and Entertainment Insurance Law & Practice Guide

Chambers Leading Lawyer in the area of Insurance Coverage - 2011–2013

Justin D. Simon Core Values Award recipient for exceptional commitment to core values of excellence, integrity, loyalty, respect, and initiative - 2008

Member, American Bar Association

Member, Los Angeles County Bar Association

Member, Beverly Hills Bar Association

Admissions to Practice: California State Bar, as well as multiple federal district courts and courts of appeals and the United States Supreme Court
Background and Education
Managing Attorney, Claims Coverage Counsel, Allianz Global Corporate & Specialty and Fireman's Fund Insurance Company (2013–2018)
Partner, Of Counsel, and Associate in same prominent Insurance Recovery Group at:

Dickstein Shapiro LLP (2005–2013);
Pasich & Kornfeld (2003–2005);
Howrey LLP (2001–2003); and
Troop Steuber Pasich Reddick & Tobey, LLP (1999–2000)

Lecturer-in-Law - UCLA School of Law's Clinical Program (1991-1999)
Associate in General Civil Litigation groups at:

Hufstedler Kaus LLP (1987-1991); and
Kadison, Pfaelzer, Woodard, Quinn & Rossi LLP (1986-1987)

Law Clerk to Hon. Edward A Panelli and Hon. Otto M. Kaus (1985–1986)
J.D., Duke University School of Law (1985)
B.A., English Literature (with Highest Distinction, Phi Beta Kappa), University of Arizona (1980)
Foreign Languages: French (fluent; lived in France and taught French in United States at university level), Spanish (conversational)
Upcoming Events
Past Events
Disclaimer
This page is for general information purposes. JAMS makes no representations or warranties regarding its accuracy or completeness. Interested persons should conduct their own research regarding information on this website before deciding to use JAMS, including investigation and research of JAMS neutrals. See More
Search our global directory of mediators, arbitrators and ADR professionals.
FIND A NEUTRAL