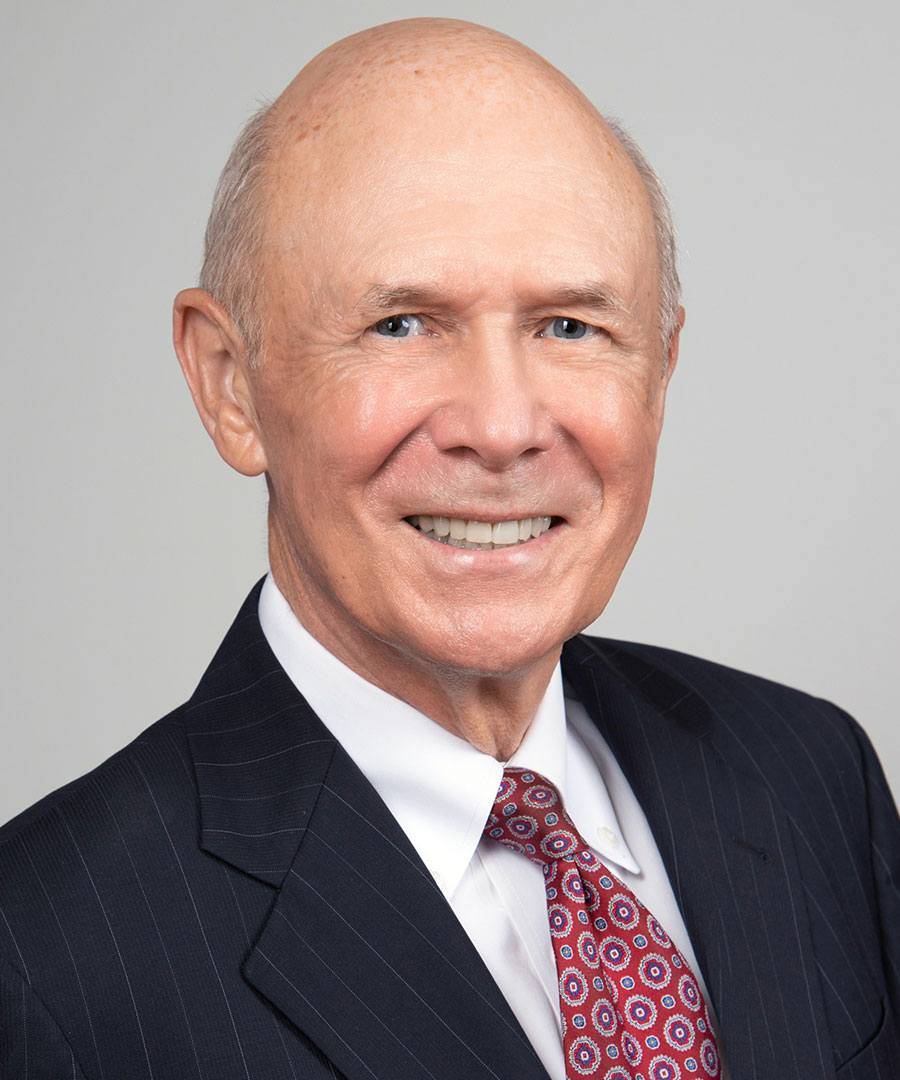 Hon. Franz E. Miller (Ret.)
Contact Case Manager
Bianca Kelly
5 Park Plaza Suite 400
Irvine, California 92614
T: 714-937-8221
F: 714.939.8710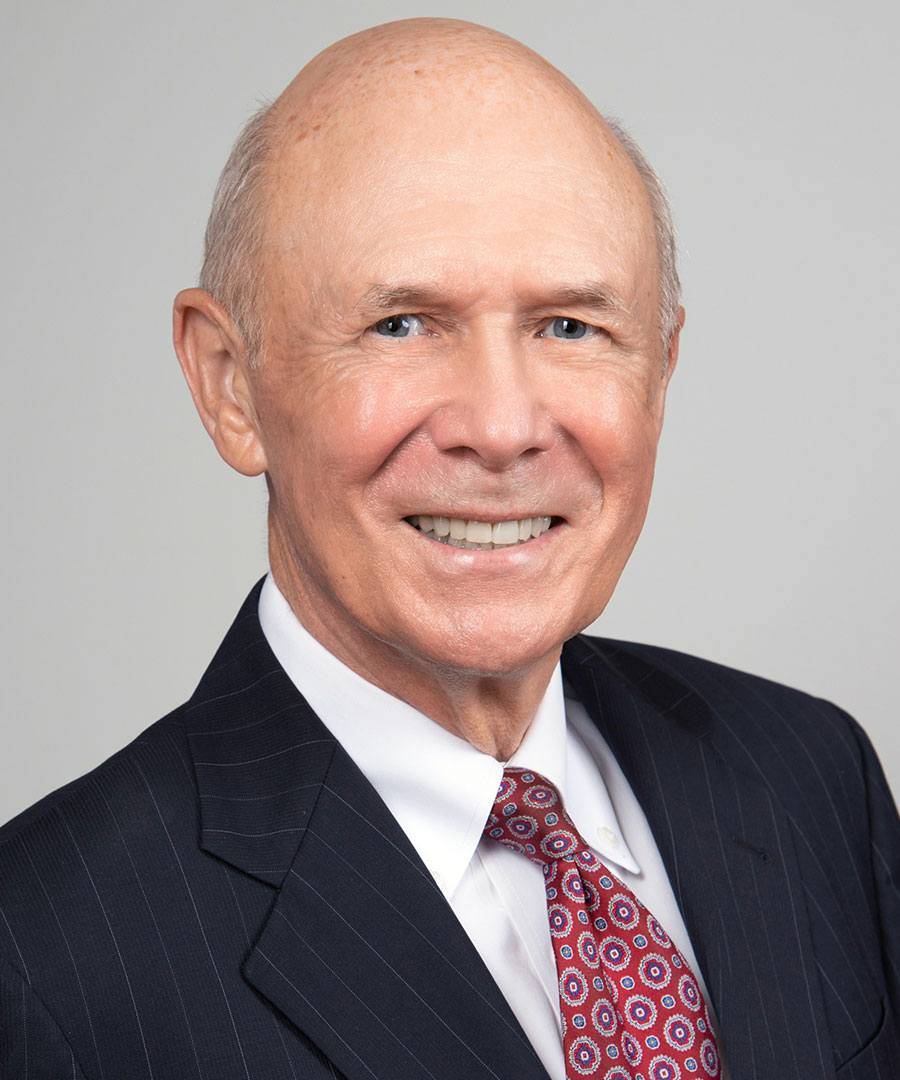 Hon. Franz E. Miller (Ret.)
Contact Information
Bianca Kelly
5 Park Plaza Suite 400
Irvine, California 92614
T: 714-937-8221
F: 714.939.8710
General Biography
Practice Areas
Appellate
Business Commercial
Construction
Employment Law
Family Law
Personal Injury Torts
Professional Liability
Real Estate & Real Property
Honors, Memberships, and Professional Activities
Background and Education
Hon. Franz E. Miller (Ret.) joined JAMS after 16 years of service on the Orange County Superior Court. His tenure at the court was equally divided between the Family Law Panel and the Civil Law Panel, where he was supervising judge during the last two years of that assignment.
Judge Miller handled thousands of matters, tried more than 500 contested cases and settled many cases that were destined for trial. He served as settlement officer on highly contested matters. The superior court's settlement program afforded him the ability to focus on case dynamics and to resolve cases that might otherwise have moved on to lengthy, expensive trials.
Judge Miller came to the bench with vast and varied legal experience, including more than 13 years of litigation involving more than 30 jury trials and 13 years as a senior staff attorney at the Court of Appeal. He taught in local law schools as an adjunct professor for over 20 years.
During his legal career, Judge Miller was very active in the Orange County legal community, serving as president of the Orange County Bar Association in 1997, and in his local community, where he was a planning commissioner.
Judge Miller brings to JAMS his desire to resolve matters in the most efficient, cost-effective manner.
ADR Experience and Qualifications
16 years on the Orange County Superior Court bench
Handled thousands of matters and tried over 500 contested cases covering a wide array of civil and family law cases
Served as settlement officer for the superior court's settlement program
Frequent lecturer before numerous professional organizations on subjects including appellate advocacy, attorney competence and legal ethics, appellate practice, evidence, civil procedure and family law
Representative Matters
Business Commercial

Breach of agreement for purchase-sale of multi-million-dollar environmental business
Breach of commercial contract between local professional sports team and longtime sponsor
Action between foreign bank and local company involving fraud and successor liability issues
Major environmental issues regarding gasoline plume migration impacting lease/sale option for commercial property
Breach of contract/fraud action regarding sale of luxury/specialty automobile business
Action for non-payment of commission for sale of south Orange County golf course
Action between major county hospital and emergency transport service over payment of fees per contract; substantial contractual interpretation issues
Action between former sports star franchisee against major local restaurant chain regarding discount card use
Multi-party multi-phase action regarding ownership and profits of strip club
Multiple causes of action involving Vietnamese seafood importing business
Fraud case involving millions of dollars in gold coins
Partner of multi-manufacturer dealership business defrauded widow of former partner; substantial punitive damages award

Civil Rights

Settled a longstanding dispute between pro-life advocates and a local college district regarding a workable program to balance the advocates' free speech rights and the district's logistical issues
Action and cross-actions involving members of Muslim organization's governing board
Civil injunction against massage parlor for alleged acts of prostitution
Mandate action by unified high school district involving decision by professional competence commission regarding commission's declination to discipline teacher
Action pertaining to artist excluded from major art festival
Civil ADA action relating to placement of gas pump card readers

Construction

Five-and-a-half-month trial of general contractor's multi-million-dollar suit against multiple subcontractors involving multiple school projects
Action between general contractor and subcontractor regarding installation of industrial printing machines

Employment Law

Protracted collective bargaining dispute between county and sheriff's department
Wrongful termination action between famous, highly successful entrepreneur and his organizer/coordinator; issue regarding whether termination involved her testimony in a grand jury proceeding against the entrepreneur
Wage and hour action involving car wash employees
Wage and hour action relating to ostensible carpet cleaning independent contractor
Action between former sheriff's deputy and county involving alleged wrongful discharge; many writs and appeals involved, as well as POBRA issues

Family Law

Property Division

Sophisticated property valuation of aging shopping center
Pereira/Van Camp issue involving elderly litigants where employed spouse stayed on as titular executive of iron plant for many years
Complex valuation of future stock options for property division
Extensive expert and lay testimony regarding fraud and breach of fiduciary duty regarding marital assets by financial planner spouse

Support/Determination of Income

Characterization of "roommate's share of rent" as income to lessee (published Court of Appeal opinion)
Appropriate amount of child support in extremely high earner case (as Court of Appeal senior staff attorney)
Numerous cases involving determination of self-employment income

Date of Separation

Date of separation involving couple who lived in separate countries a significant amount of time
Date of separation involving couple who lived separately in same house for a number of years

Custody/Visitation

Multiple cases involving the reunification of children with substance abusing parents
Highly contested custody/visitation matter involving couple who often moved to different states and countries
Complex custody/visitation alienation case involving case manager professional and three adolescent children whose alliances were split
Highly contested custody/visitation issue regarding high-risk child with cystic fibrosis and involving significant interaction with minor's counsel
Appropriate custody/visitation plan for former professional athlete with substance abuse issues involving long-distance move-away
Reunification of alienated parent and child in seemingly intractable dispute

Other Family Law Issues

Dissolution between two major entertainment celebrities with personal jurisdiction and default issues
Validity/impact of foreign divorce decree involving determination of foreign court's jurisdiction
Competency of elderly, highly educated spouse to dissolve marriage
Highly contested dissolution involving scion of a major real estate development family
Complex issues regarding transfer of assets and income earned in foreign country
Interpretation and impact of parties' trust agreement language pertaining to duration of marriage (published Court of Appeal opinion)
Extensive evidence regarding transfer of funds to and in a foreign country
Alleged misappropriation of marital funds and transfer to children of prior marriage
Multistate litigation regarding alleged domestic violence by maternal grandfather on children of marriage with estrangement issues

Personal Injury Torts

Personal injury action against sushi restaurant arising from sale of raw river crabs resulting in substantial and continuing ill health
Action by daughter of decedent for elder abuse and related causes of action arising from substandard assisted living care; substantial punitive damages award
Products liability action against major tire maker involving significant foreign discovery issues
Fall by disabled person in restroom at Major League Baseball stadium
Fall over waiting line rope at major amusement park

Professional Liability

Legal malpractice action arising from usurious loan transaction with attorney conflict-of-interest issues

Real Estate & Real Property

Lease dispute between major local sports team and city-owned stadium involving parking that raised significant issue regarding property versus contract aspects of the lease (as Court of Appeal senior staff attorney)
Homeowners' association action against wealthy homeowners for multiple CC&Rs violations
Action between wealthy neighbors concerning landscaping and construction incursions
Action by homeowners' association in affluent beach community for unauthorized construction that impinged on neighbor's right to privacy
Prescriptive easement issue involving side yard in high-density housing development
Action between land developer and county over tax assessment of undeveloped commercial property
Breach of commercial lease on large property with cross-complaint for wrongful eviction
Multiple causes of action arising from habitability/retaliatory eviction issues
Honors, Memberships, and Professional Activities
Completed Virtual ADR training conducted by the JAMS Institute, the training arm of JAMS.

Memberships and Affiliations
Orange County Superior Court

Executive Committee, 2004–2008, 2012, 2016–2017
Served on numerous committees, including Finance Committee, Temporary Judge Committee, Strategic Planning Team, Judicial Education Committee, Legal Resources Committee, Connecting With Constituencies Committee

Orange County Bar Association

President, 1997–1998
Executive Committee, 1994–1998
Director, 1990–1993

Member, Master Bencher, Robert Banyard Inn of Court, 1999–Present

Board Member, 2004–2010
President, 2006–2008

Director, Charitable Fund, Orange County Bar Association,1999–2002
California Center for Judicial Education and Research Ethics and Fairness Curriculum Committee, 2010–2016
California Judicial Council Task Force on Public Information and Education, Commission for Impartial Courts, 2007–2009
California Judicial Council Access and Fairness Advisory Committee, 2003–2009
President, Board of Trustees, Orange County Law Library, 2001–2002
Director, Orange County Bar Foundation, 1994
Director, Public Law Center, 1994
Member of numerous bar associations, including Association of Business Trial Lawyers, Orange County Women Lawyers Association, Celtic Bar Association, Orange County Asian American Bar Association, Hispanic Bar Association of Orange County, Orange County Trial Lawyers Association
Select Awards and Honors
Judge of the Year, Orange County Asian American Bar Association, 2013
Judicial Excellence Award, Orange County Trial Lawyers Association, 2012
Judicial Civility Award, Robert Banyard Inn of Court, 2012
Judge of the Year, Orange County Women Lawyers Association, 2012
Judge of the Year, Celtic Bar Association, 2006
Judge of the Year, Hispanic Bar Association of Orange County, 2004
Attorney of the Year, Orange County Women Lawyers, 2001
Background and Education
Judge, Orange County Superior Court, 2002–2019

Family Law Panel, 2002–2007, 2015–2019
Unlimited Civil Panel, 2007–2015

Supervising Judge, 2014–2015

Senior Staff Attorney, Court of Appeal, 1989–2002
Adjunct Professor of Law

Whittier Law School, 1997–2013
Chapman University School of Law, 1996–1997
Western State University College of Law, 1991–1996

City of Yorba Linda

Planning Commissioner, 1989–1994 (Chair, 1992–1993)
Parks and Recreation Commissioner, 1984–1989

Attorney, Private Practice, 1983–1989
Attorney, Orange County Deputy Public Defender, 1976–1983
J.D., University of California, Los Angeles School of Law, 1974
B.A., University of California, Los Angeles, 1971
Home Office
HOME OFFICE
Available to Travel
Disclaimer
This page is for general information purposes. JAMS makes no representations or warranties regarding its accuracy or completeness. Interested persons should conduct their own research regarding information on this website before deciding to use JAMS, including investigation and research of JAMS neutrals. See More
Search our global directory of mediators, arbitrators and ADR professionals.
FIND A NEUTRAL