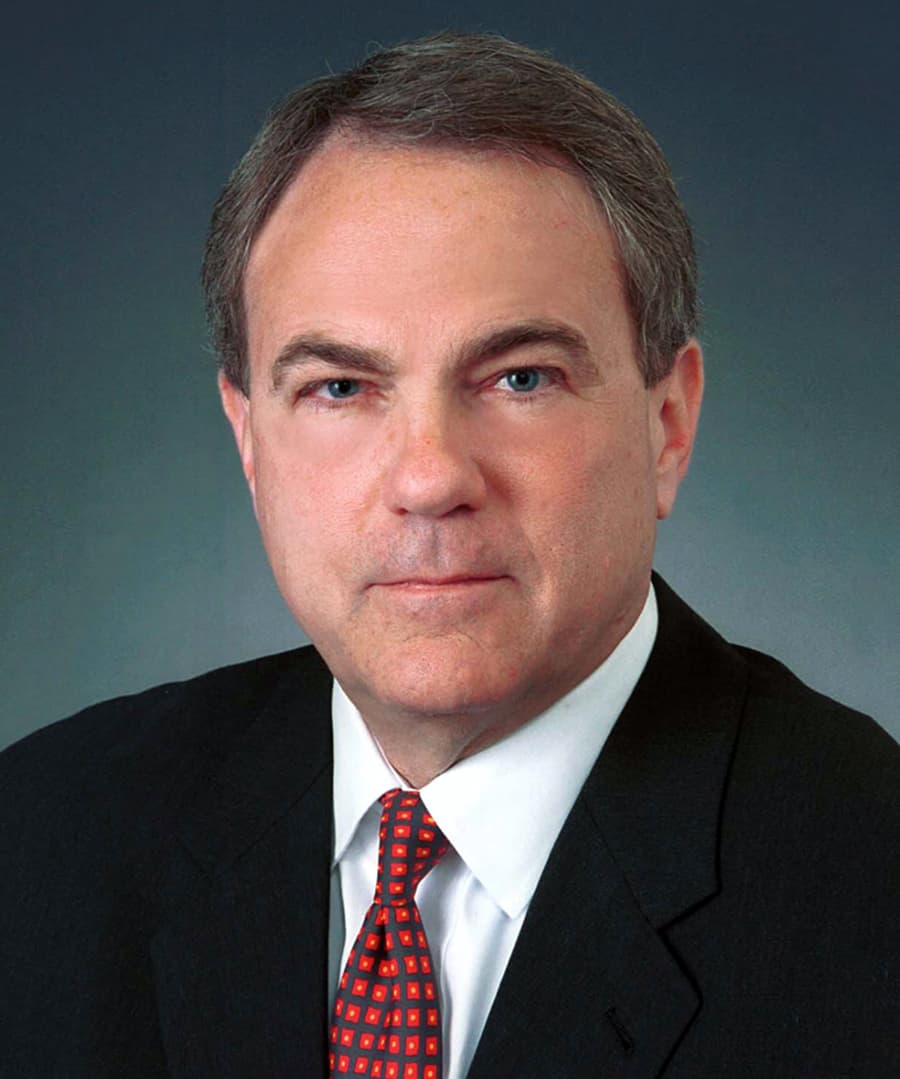 Hon. Glen M. Ashworth (Ret.)
Hon. Glen M. Ashworth (Ret.)
General Biography
Practice Areas
Business/Commercial
Construction Defect
Employment
Energy/Utility
Entertainment and Sports
Family Law
Financial Markets
Health Care
Personal Injury Torts
Product Liability
Real Property
Securities
Honors, Memberships, and Professional Activities
Background and Education
Hon. Glen M. Ashworth (Ret.)
presided over hundreds of settlements and bench and jury trials during his 22 years of distinguished service on the 86th Judicial District Court. He is known for his ability to quickly grasp key issues and develop creative solutions for the resolution of the most complex matters. Widely recognized for his dedication and persistence in the most contentious disputes, Judge Ashworth has earned a reputation for fairness and independence.
ADR Experience and Qualifications
Judge Ashworth has extensive experience in the resolution of complex multi-party disputes in all areas of civil litigation, including:
Banking
Business/Commercial
Catastrophic Personal Injury
Class Action
Construction Defect
Employment
Environmental
Family Law

Insurance
Partnership Dissolution
Professional Liability
Real Estate
Securities
Sports
Trade Secrets
Representative Matters
Since joining JAMS, Judge Ashworth has served as an arbitrator, mediator, and special master of complex cases including:
Arbitrations
Breach of contract and misuse of proprietary information claims brought between NBA team and former coach
Dispute between major oil and chemical companies regarding subrogation and contribution of damage claims and attorneys fees arising from national toxic tort class action
Disputes involving real estate syndications, management fees and breach of contract/fiduciary duty claims between partners
Dissolution of law firms and apportionment of assets, incoming fees, work in progress, and tax liabilities
Multi-million dollar claims for breach of contract and breach of fiduciary duty arising from financing and development agreements for the research and development of a wireless personal security transmitter to be monitored both privately and by law-enforcement; issues included both technological and commercial feasibility of the product and its application
Multi-week arbitration involving personal injuries to a driver of a national multi-line transport carrier and associated non-subscriber issues

Mediations
Breach of fiduciary duty and fraud claims against executive office and board chairman of international retailer
Claims by guardian of severely brain damaged child against operating room physician, anesthetist, and hospital
Construction defect and fraud claims brought by homeowner and homeowners association against national homebuilder and numerous subcontractors involving 247-home development
Litigation between investor and IRS involving tax implications of billion dollar overseas distressed property portfolio
Minority stockholder oppression claims against large, privately held publishing company
Multiple amputation and electrical burn case
Multi-vehicle collision resulting in 10 fatalities with extensive insurance coverage issues
Multi-vehicle fatality involving NFL player and "Dram Shop" liability
Numerous partnership dissolutions involving law firms, medical group and real estate developers

Special Master
Managed all discovery and privilege issues in the dissolution of law firm and partnership
Presided over all aspects of mortgage backed securities litigation between large national bank and an international investment firm involving real estate trusts with numerous issues, including breach of contract, due diligence, breach of representations and warranties, and bad faith claims
Presided over lengthy jury trial involving products liability and negligence from SUV rollover, including pre- and post-trial matters
Honors, Memberships, and Professional Activities
Completed Virtual ADR training conducted by the JAMS Institute, the training arm of JAMS.


Selected as a Best Lawyer in Alternative Dispute Resolution/Mediation, D Magazine reader survey, 2011-2014
Co-Author of chapter, "Judicial Aspects of the Securitization Case," Mortgage and Asset Backed Securities Litigation Handbook, Thompson West Publishing Company, 2008
Advanced Judicial Certificate, Texas College of Advanced Judicial Studies, 2004
Mediation Training, Course Director, Texas College of Advanced Judicial Studies, 1993 and 1997
Frequent Lecturer on Ethics, Trial Management, and Mediation, including for the Texas Center for the Judiciary and the Texas Association of Court Administrators
Background and Education
Senior District Judge, sitting by assignment, 2003-present
Judge, 86th District Court of Texas, 1981-2002
District Attorney, Kaufman County, Texas, 1978-1980
General practice, 1973-1978
J.D., University of Texas School of Law, Austin, TX, 1973
B.S., University of Texas at Austin, 1970
"Judge Ashworth continues to be one of the finest mediators I've ever worked with."
"Judge Ashworth was great. He got to the heart of the matter and I was very pleased with the process."
Home Office
HOME OFFICE
Available to Travel
Disclaimer
This page is for general information purposes. JAMS makes no representations or warranties regarding its accuracy or completeness. Interested persons should conduct their own research regarding information on this website before deciding to use JAMS, including investigation and research of JAMS neutrals. See More
Search our global directory of mediators, arbitrators and ADR professionals.
FIND A NEUTRAL