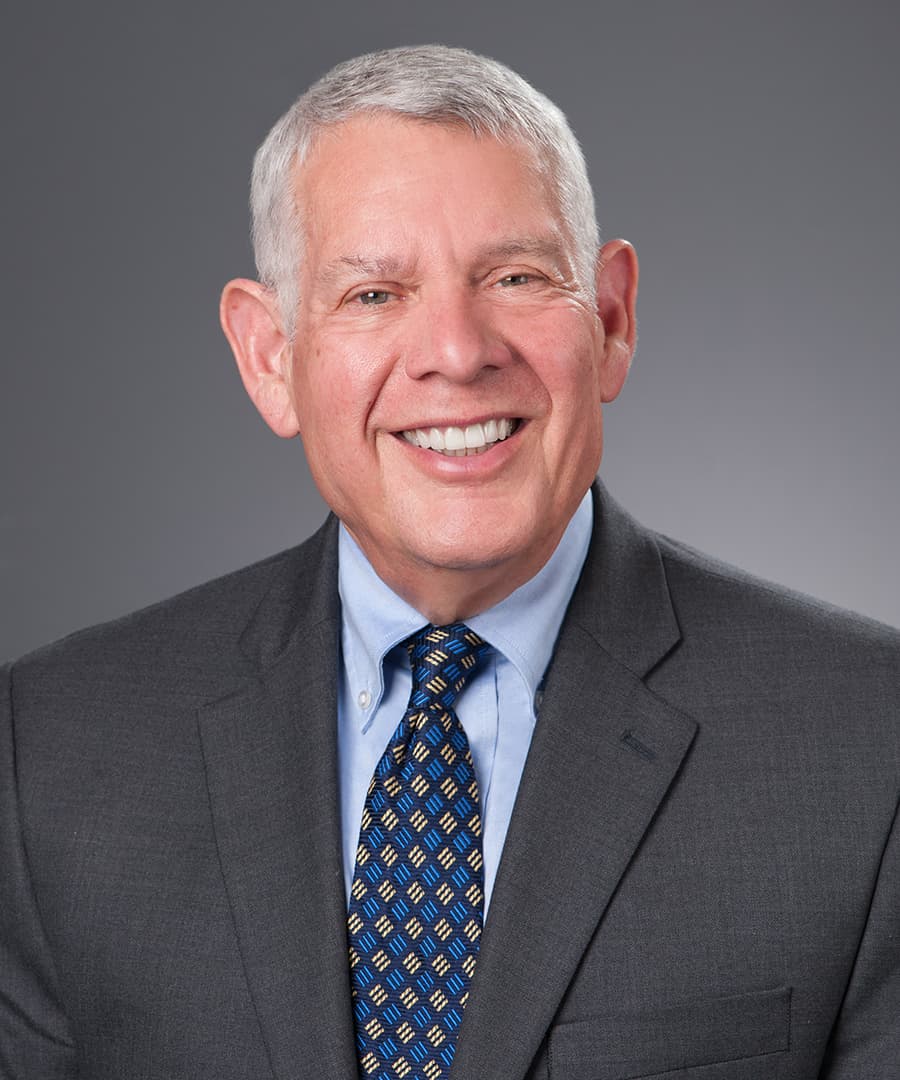 Joel M. Grossman, Esq. |
JAMS Mediator, Arbitrator, Referee/Special Master, Neutral Evaluator, Hearing Officer, Temporary Judge/Judge Pro Tem
Contact Case Manager
Stephanie Alonso
1925 Century Park East Suite 1400
Century City, CA 90067
T: 310-309-6258
F: 310-396-7576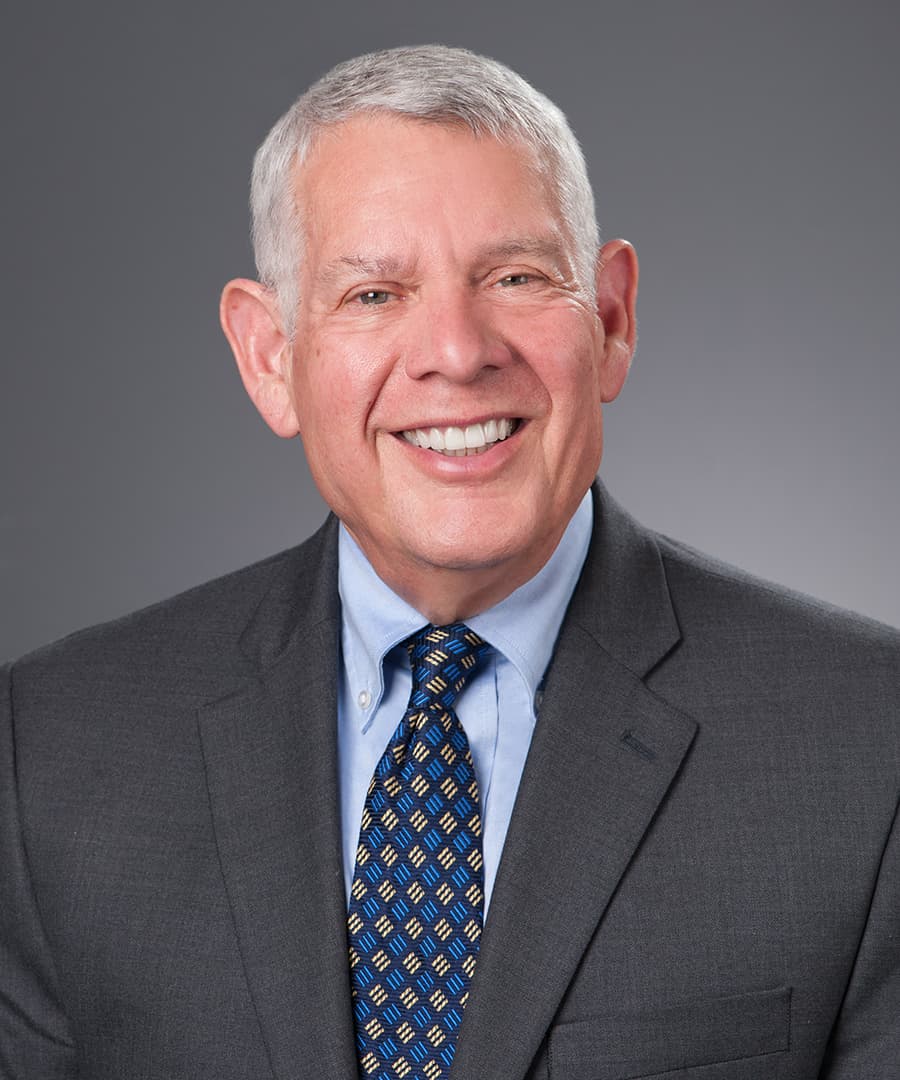 Joel M. Grossman, Esq.
Contact Information
Stephanie Alonso
1925 Century Park East Suite 1400
Century City, CA 90067
T: 310-309-6258
F: 310-396-7576
General Biography
Practice Areas
Entertainment and Sports
Intellectual Property
Real Property
Honors, Memberships, and Professional Activities
Background and Education
Joel M. Grossman, Esq. has been exclusively devoted to mediation and arbitration since 2004, following his 25-year legal career as a litigator, labor negotiator, and in-house counsel overseeing complex entertainment disputes.
Mr. Grossman has presided over more than 1500 mediations and arbitrations and developed a stellar reputation for fairness. Sought after by both plaintiffs' and defense counsel, he has resolved extremely complex disputes with a combination of excellent problem-solving skills and a wonderful sense of humor.
He has been named to the Daily Journal's list of the top neutrals in California for three consecutive years.
ADR Experience and Qualifications
Mediated or arbitrated over 1500 cases since January 2004 as a full-time neutral
Mediated all manner of employment cases including claims of discrimination based on race, gender, age, disability, sexual orientation, and medical condition; claims of sexual harassment; wage-and-hour claims, both individual and class actions; trade secret claims arising out of an employee leaving a company and allegedly appropriating trade secrets; and claims arising under collective bargaining agreements
Used his broad experience in entertainment-related claims, after serving as head of the Litigation Department of a major motion picture studio, to resolve disputes involving copyright infringement, trademark infringement, idea submission, and profit participation claims, as well as diputes between talent and agent or manager
Mediated and arbitrated a wide variety of general business disputes, such as commercial landlord-tenant matters, business valuations, and breach of contract
Representative Matters
Entertainment and Sports

Copyright Infringement Claims

Mediated claims that musical compositions had been appropriated by online service providers in breach of performers' copyrights
Mediated claim that motion picture infringed copyright of a novel
Mediated claim that television series infringed copyright of earlier television series produced in a foreign country
Mediated claim by writer that a film in development at a major studio was based on his screenplay which he had submitted to the studio

Agent-Client Claims

Mediated dispute over which agency should get commissions when actor left one agency and was represented by a second agency
Arbitrated dispute between actor and agency over commissions
Arbitrated dispute between performer and manager over commisions

Writers Guild – Producer Disputes

As a member of the arbitration panel in the WGA-Producers Minimum Basic Agreement, arbitrated claims including claims of unpaid writing fees, merchandising rights, and separated rights

Profit Participation Claims

Arbitrated audit claim on major motion picture brought by participant

Idea Submission Claims

Mediated several cases regarding various submissions for television shows and feature films

Additional IP Disputes

Handled several matters involving creditors and debtors in connection with entertainment/intellectual property rights
Mediated claims by franchisees against a franchisor who sold investigative agency franchises
Mediated claims by garment producers that competitor's garments infringed copyright
Arbitrated 50+ domain name disputes in which trademark holder claimed that domain name infringed its trademark
Honors, Memberships, and Professional Activities
Completed Virtual ADR training conducted by the JAMS Institute, the training arm of JAMS.


Recognized as one of California's Top Neutrals, Daily Journal, 2007-2009 and 2012
Selected as a Southern California Super Lawyer in the field of Alternative Dispute Resolution, 2007-2011, 2013, 2019-2023
Selected as entertainment law "Power Mediator," Hollywood Reporter Esq.
Member, Los Angeles County and Beverly Hills Bar Associations Labor and Employment Law Executive Committee
Associate Member, California Employment Lawyers Association (CELA)
Contributing Writer, Alternative Dispute Resolution for the California Labor and Employment Law Review, published by the State Bar of California Labor and Employment Law Section
Co-author, Modern Law of Employment Contracts, a leading treatise on the law of wrongful termination and other aspects of employment law
Received comprehensive training in JAMS in-house Entertainment Law workshops including, but not limited to:

"Net Profits and New Media: The Future of Entertainment Litigation"
"Legal Issues and Developments in Video Game Law"
Background and Education
Full-time Mediator and Arbitrator, 2004-present
Senior Vice President, Head of Labor And Litigation Divisions, Sony Pictures Entertainment, 1989-2003
Partner, Selvin and Weiner, 1985-1989
Associate, O'Melveny & Myers, 1980-1984
Law Clerk, Hon. Eugene A. Wright, 9th Circuit Court of Appeals, 1979-1980
J.D., UCLA School of Law, 1979, Order of the Coif
M.A., University of California Santa Barbara, 1976
B.A., with honors, University of Pennsylvania, 1972
"Joel is one of our top choices to mediate wage and hour class actions in Los Angeles. Although he comes out of the defense world, he is able to see the case law for what it says, help the parties to evaluate their risks, and he is a consummate professional. Great mediator."
"This was an unusual and challenging mediation and Mr. Grossman was tireless and diligent in trying to see a way forward. I am still astonished that he was able to resolve my case and its corresponding class action!"
In a breach of contract matter, "[Joel] took time to understand and communicate the respective positions of the parties and provided a realistic framework for settlement discussions."
"[Joel] did a good job of highlighted the risks to each side and settled a potentially difficult case in a half day."
"Joel did an unbelievable job. I don't know how he worked his magic, but he delivered."
"Joel is an experienced neutral who thinks outside of the box."
"Joel was completely prepared, incredibly effective, and managed the opposing party and her counsel very well."
"Arbitrator Grossman digested an extremely voluminous arbitration record in the time he promised and delivered a well-reasoned and thorough written award. His interim decisions on motions and the like were timely and thorough and he gave all parties an opportunity to present their positions and advocate for their interests. His decisions always were based on the facts presented to him and the law governing the case."
"Persistent, very knowledgeable about labor code issues and potential damages, adept with difficult personalities, personable, useful sense of humor, principled and made clients feel understood and good about the result. He was also very helpful with the insurance counsel. Everyone on our side left thankful and impressed. Joel Grossman did an amazing job in a complicated two stage negotiation."
"Mr. Grossman is a highly knowledgeable arbitrator who was also always courteous and professional."
Home Office
HOME OFFICE
Century City, California
1925 Century Park East, 14th Floor, The Watt Plaza, Los Angeles, CA 90067
View Location Details
Available to Travel
Disclaimer
This page is for general information purposes. JAMS makes no representations or warranties regarding its accuracy or completeness. Interested persons should conduct their own research regarding information on this website before deciding to use JAMS, including investigation and research of JAMS neutrals. See More
Search our global directory of mediators, arbitrators and ADR professionals.
FIND A NEUTRAL