Contact Case Manager
Katie Robinson
One Boston Place, 201 Washington St. Suite 3300
Boston, MA 02108
T: 212-607-2707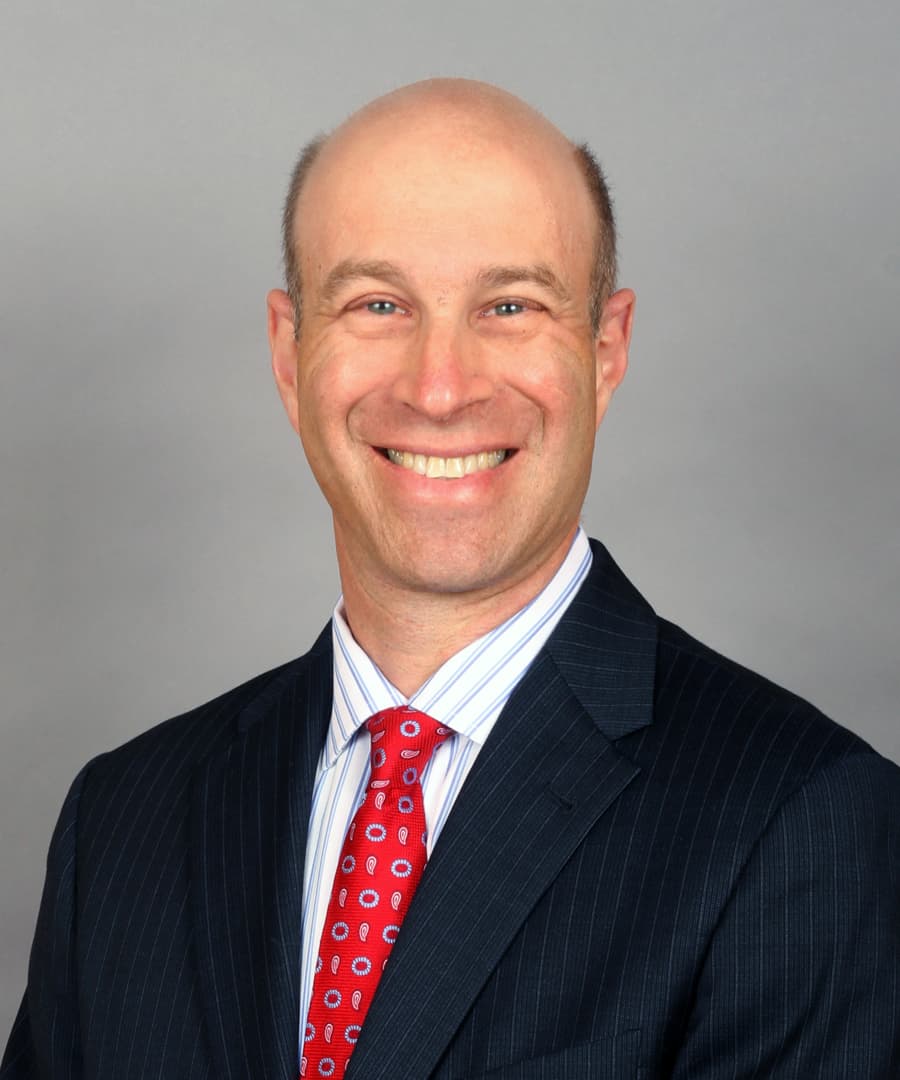 Jeffrey Grubman, Esq.
Contact Information
Katie Robinson
One Boston Place, 201 Washington St. Suite 3300
Boston, MA 02108
T: 212-607-2707
General Biography
Practice Areas
Accounting Finance
Banking
Business & Commercial
Class Action and Mass Tort
Construction
Employment
Entertainment and Sports
Estate Probate Trusts
Financial Markets
Insurance
Intellectual Property
Professional Liability
Real Property
Securities
Honors, Memberships, and Professional Activities
Background and Education
Jeffrey Grubman, Esq. is a veteran ADR professional who has served as a mediator in over 2,000 cases in 36 states, the District of Columbia, and Puerto Rico in a wide variety of complex cases, including class actions and high impact, multi-party matters. Mr. Grubman works tirelessly to settle every case he mediates, employing a variety of creative settlement techniques.
Mr. Grubman is known for his ability to connect with parties through a thorough understanding of the merits of their case while effectively addressing and managing the emotions involved.  He has been praised by clients for getting to resolution on particularly contentious and complex matters.
Mr. Grubman regularly lectures and publishes articles on a local and national level regarding timely ADR issues, including continuing legal education presentations to law firms. Before he became a full time neutral, Mr. Grubman was a litigator with Manatt, Phelps & Phillips and Morgan, Lewis & Bockius and subsequently became a partner in two boutique South Florida law firms.
ADR Experience and Qualifications
Handled thousands of mediations across the country, specifically class action disputes and matters in securities, employment, entertainment, insurance, intellectual property and complex commercial, with a notable settlement rate
Served as sole arbitrator and as a member of tripartite arbitration panels in a variety of business, securities, entertainment, banking and commercial disputes
Mediated settlement of nationwide class action involving claims related to allegedly improper fuel surcharges against Fortune 100 company
Mediated $500 million plus class action against large insurance company by 70,000 policy holder class across 30 states involving alleged overcharging of cost of insurance for variable life policies
Mediated class action against Fortune 100 company related to alleged overcharging of consumers in leases for office copiers
Mediated $10 million plus dispute regarding the corporate control of a large telecommunications company
Mediated complex international dispute involving the sale of patents and trademarks between two large South American companies and encompassing claims of tortious interference and breach of non-compete agreement
Mediated action with pending motion for class certification related to the propriety of a national bank's process for instituting force-placed property insurance
Arbitrator in dispute between television production company and talent working on a reality TV show
Arbitrator in dispute between international television programmer and television station regarding interpretation of termination provision in programming agreement
Mediation of music copyright case involving alleged unauthorized use of an internationally known recording artist's song in a national television advertising campaign by a Fortune 100 company
Mediated dispute between two independent record companies regarding their claim to rights concerning a superstar recording artist, which included causes of action for trademark infringement and tortious interference
Mediated multi-million dollar life insurance dispute involving premium financing and allegations of STOLI (Stranger Originated Life Insurance)
Arbitrator on multi-million dollar case against investment advisor related to feeder fund investment in Madoff ponzi scheme
Fraud claims by investors of long standing NYSE broker dealer against the principal and control persons claiming that the principal's actions put the firm out of business
$10 million plus securities fraud action against the principals of a closely held limited liability company involving corporate waste and theft
Mediated 8 figure defamation and national origin discrimination claims brought by senior executive against large banking institution
Successfully navigated parties through pre-suit mediation of Sarbanes-Oxley and Dodd Frank whistleblower claim by CEO of joint venture owned by two Fortune 100 companies
Mediated gender, age and national origin discrimination claim against large financial services company
Mediated a seven figure Florida Whistleblower claim pre-suit by former Chief Operating Officer and President of a subsidiary against multi-national company
Mediated action initiated by independent record label against a major international record company challenging the method of calculating royalties for permanent digital downloads
Mediated right of publicity claim relating to unauthorized use of world known athlete's name and likeness on in-store displays in national retail chain
Mediated a series of Lanham Act trademark infringement and unfair competition claim by national security system company against competitors
Mediated trademark infringement claim pending before the International Trade Commission and in federal court by Fortune 100 company related to design of famous sneakers
Representative Matters
Business & Commercial

Mediated a wide array of business, banking, and commercial disputes including actions among partners/members/shareholders in closely held companies, shareholder derivative claims and direct claims for fraud, breach of fiduciary duty, usurpation of corporate opportunities, corporate waste, dissolutions, forced buyout of one party's shares, non-compete and non-solicitation claims, attempts by purchasers of businesses to undo transactions on the basis of fraud, breach of contract and business torts among a broad range of industries, and a variety of commercial claims under the Uniform Commercial Code including banking matters

Employment

Mediated wage-and-hour claims; Employee Retirement Income Security Act (ERISA) disability claims; Fair Labor Standards Act (FLSA) claims; non-compete and non-solicitation matters; whistleblower actions; race, gender, age and national origin discrimination claims; harassment; disability discrimination, including Family and Medical Leave Act (FMLA); Americans with Disabilities Act (ADA) and Age Discrimination in Employment Act (ADEA) claims

Entertainment and Sports

Mediated numerous entertainment litigation matters involving the music, media, television and film industries
Substantial experience representing parties in entertainment litigation, including major record companies, independent record companies, recording artists, songwriters, personal managers, producers, actors, and actresses

Insurance

Mediated many first-party insurance and bad faith claims, including hurricane claims related to large commercial losses, claims of fraud against insurance companies and agents involving life insurance and annuities, and a wide variety of insurance coverage disputes

Intellectual Property

Mediated many trademark, unfair competition, trade secret, and copyright infringement claims involving a wide variety of industries and products
Substantial experience representing parties in intellectual property matters, including trademark infringement, copyright infringement, and trade secret disputes. Among other industries, Mr. Grubman has litigated many cases involving the entertainment industry

Probate/Trusts

Utilized the knowledge acquired from litigating probate and trust matters to assist parties and their counsel in mediating probate and trust disputes

Real Property

Mediated a wide variety of real estate related disputes, including commercial foreclosure actions, actions to quiet title, actions by purchasers to obtain the return of their condominium deposits, actions between condominium associations and country clubs and their residents, and commercial landlord-tenant disputes

Securities

Mediated countless Financial Industry Regulatory Authority (FINRA) arbitration cases throughout the country involving customer-broker disputes and disputes among broker dealers and between broker dealers and registered representatives
Mediated securities class actions
Mediated shareholder derivative actions
Mediated claims under the Securities Act of 1933, the Securities and Exchange Act of 1934, and the Investment Advisor's Act of 1940
Mediated claims under a variety of state blue sky laws 
Mediated a wide variety of hedge fund cases
Mediated numerous Ponzi scheme cases
Mediated and arbitrated clawback claims
Honors, Memberships, and Professional Activities
Presentations
Non‐FINRA Arbitrations ‐ A Look at RIA Issues, Public Investors Advocate Bar Association, 28th Annual Meeting, October 2019
Settlements and Mediation from the Defense Perspective, Public Investors Advocate Bar Association, 27th Annual Meeting, October 2018
Alternative Dispute Resolution for Litigaion and Transactional Attorneys, 9th Annual Miami Entertainment Law Symposium, April 2018
Mediation Panel Speaker, Public Investors Advocate Bar Association, 26th Annual Meeting, October 2017
Mediation: Making Sense of the Unknown, ABA Section of Labor and Employment Law, 2016 Midwinter Meeting, February 2016
Managing the Complex Business Case in ADR, ABA Section of Dispute Resolution 16th Annual Spring Conference, 2014
Expanding the Use of ADR in the Media and Entertainment Industries, JAMS & NY Bar Entertainment Section, September 2014
The Good, the Bad and the Ugly of ADR in Intellectual Property Cases, JAMS, March 2014
Best Practices in Employment Mediation, JAMS Mediation Week, October 2014
Ethics in IP and Entertainment ADR, North American Sports, Entertainment and IP Association, November 2013
Moderator, Mediation Panel, Public Investors Advocate Bar Association Annual Meeting, 2012
Conducted Mock Mediation, hosted by Caitlin, Inc. before an audience of independent broker dealers in Phoenix, AZ, 2007
Professional Activities
Completed Virtual ADR training conducted by the JAMS Institute, the training arm of JAMS
Selected as one of the "Top Three Mediators" in the Daily Business Review's "Best of" survey three years in a row (2013-2015)
Steering Committee, Legal Aid Society of Palm Beach County, Inc.
Publications
Author, "Whistleblower Cases are Custom Tailored for ADR," Law.com, August 2015
Author, "Why are Attorneys Afraid of Conflict in Mediation?," Law.com, May 2015
Author, "ADR is on the Rise in Employment Cases," Law.com, April 2015
"Lawyer Limelight: Jeffrey Grubman," Lawdragon, ADR Profile, October 2014
Author, "Raging Bull" Decision Highlights Importance of ADR in Entertainment Disputes," Law.com, June 2014
Author, "Securities Litigators Who Do Not Understand Insurance Coverage Could Pay Dearly," Law.com, March 2014
Author, "Taking Advantage of ADR in the Entertainment Industry," Inside Counsel, April 2013 
Author, "Achieving Excellent Results for Your Clients in Mediation," Palm Beach County Bar Association Bulletin, April and May 2011
Author, Mediation: A Roadmap to Success for Counsel and Client, Conflict Management Newsletter, American Bar Association, Summer 2008
Author, Chapter on Mediation, PLI Securities Arbitration, 2006
Author, Securities Mediation, PIABA Bar Journal, Winter 2006
Background and Education
Jeffrey Grubman, P.A, focusing on Mediation and Arbitration, 2005-2012
Litigation Partner, at two boutique law firms (Herman & Grubman, Miami and Stollman & Grubman, Boca Raton), 1994-2005
Morgan, Lewis & Bokius LLP, 1991-1994
Ruden McClosky, 1990-1991
Manatt, Phelps & Phillips, LLP, 1989-1990
J.D., University of Southern California, 1989 (Hale Moot Court Honors)
B.S., Finance (with High Honors), University of Florida, 1986
"I wanted to extend my personal thanks, on my behalf and also of my client, for your professionalism, your efforts, and the terrific job you did yesterday getting everyone to "yes." I'm not sure, but perhaps this is one of those rare cases where both parties walked away relatively happy. My appreciation extends to your commitment to staying so late to help us iron out the little issues that came up. You kept things reasonable, moving, and (surprisingly) not unpleasant."

- Plaintiffs' Intellectual Property attorney
"Thank you. You were great [in our mediation] yesterday, as always, and you definitely taught me some things to use when I mediate. Starting with [my client] the way you did was genius. I salute you for it."

- Plaintiffs' Intellectual Property attorney
"Thank you for your effort and good work…you have earned a spot in my very, very small and exclusive club of 'go-to mediators'…thanks for your patience, guidance and good judgment."

- Senior Vice President & In-House Counsel, U.S. financial services company
"It was a pleasure working with you today, and I will forever remember you as the mediator who guided me through my first Zoom mediation. I was quite pleased with the process, and you did a great job. Zoom makes using a Florida mediator on a West Coast case a lot more viable! I look forward to working with you on our next case."

- Los Angeles Securities Litigator
"I am all-in on Zoom mediations on a going forward basis…I cannot imagine they [clients] won't insist on them from a cost and efficiency perspective."

- Portland, Oregon Business/Securities Litigator
"Happy to report my client accepts the mediator's proposal…you did a great job in getting us to this point. My client and I both appreciate your efforts. We would not be here without you."

- South Florida Business Litigator
"[Mr. Grubman] did an incredibly fine job getting us "settled." I'm a big proponent of mediation, and [he is] one of the best at the craft I've come across over three decades of litigation on a national scale -- a true master. I'll be singing [his] praises…Hopefully our paths will cross again."
"I wanted to formally thank you for your efforts in getting the case resolved. I have been practicing for 27 years and that was probably the most complicated coverage/judgment/factual matter that I have ever encountered, and would make a good law school exam question. I will definitely recommend your services should anyone be seeking a mediator."

- Law Firm Partner with Insurance Coverage Practice
"I do not think anyone else could have accomplished the settlement you brought the parties...The situation seemed virtually hopeless and yet you gracefully brought both sides to their senses and to common ground...we thank you for sharing with us your profound experience and uniquely elegant professional abilities."

- Prominent Litigation Attorney
"Jeff was first rate. Perhaps the best mediation performance by a mediator that I've had in my 20 years of practicing law."

- Co-Chair, Litigation Department of a Large FL Law Firm
"Jeff is a superb mediator. Knowledgeable, quick-study, persistent with a calming demeanor. Highest marks possible and second to no one."

- NY Securities Defense Attorney
"I pushed for Jeff Grubman with adverse counsel and then again with my client when the mediation needed to be pushed to a later date because I believe that if this case is capable of being settled prior to litigation being filed, it is Mr. Grubman who can do it. As he knows, I've been surprised and pleased with the two un- settleable cases which he actually was able to resolve."

- South Florida Litigation Attorney
"I thought this case had no chance of being resolved, I am so impressed you kept at it and got the parties to agree."

- International Law Firm Business Litigation Partner
"Thank you so much! What a great resolution. I am glad that we can be one of your success stories! What a miracle worker you are, to turn such animosity into laughter and hugs! As you say, I hope it continues smoothly, but we are certainly in a much better place than we were on Friday morning! It was great to be with you, and I will certainly recommend you to our entertainment attorney community here. I'm glad to know you can come here as well."

- Prominent Atlanta Entertainment Attorney
"I should tell you that my client (a plaintiff's medical malpractice attorney) is not a big fan of mediators. When I first raised the idea of mediating his case, he indicated that he had yet to meet a mediator he thought was helpful. Yet he thought you did a great job. He thought you added much value to the process. So there's that: you impressed him. And us."

- Prominent Plaintiffs' Business Litigation Attorney
"I think Jeff brings a wealth of experience and a practical perspective to every case. He's litigated cases from both the plaintiff and defense side, and combining that experience with his practical experience and business sense, he has the ability to keep a balanced perspective in evaluating the relative strengths and weaknesses in cases."

- Prominent South Florida Business Litigation Firm Partner
"Our firm has used several mediators over the last several years but found in particular that Jeff has a unique ability to convey and articulate the issues in a manner which engages both sides into constructive discussions. Furthermore, we found that Jeff does excellent preparation prior to the mediation in understanding the issues and his evaluative approach is very effective in assisting the parties reach an amicable resolution."

- Plaintiffs' Securities Litigation Firm Partner
"I primarily use Jeff because he gets the job done. Jeff understands the subject matter and clearly puts in the time necessary to prepare for a mediation session. He is not dogmatic in his approach; he recognizes the different personalities that are involved in any particular mediation, and acts accordingly. He has insight as to what will work with the parties; he is not adverse to employing different strategies and thinking out of the box – he is willing to change to accommodate the parties involved in the proceeding. He is different than his competitors in that he employs a certain personable and professional demeanor in relaying to my clients his evaluation and opinion on their exposure, without alienating or insulting them. Furthermore, his evaluations are well thought out and the product of his preparation and ability to listen and comprehend the information that he learns during the course of a session. I can think of one case in particular where he was extremely effective; the matter involved multiple parties, numerous investments, and several damage calculations. Miraculously, he was able to bring everything together and get the case settled to the satisfaction of all involved."

- National Law Firm Business Litigation Shareholder
"I feel that we have all worked cooperatively together over the past 6 six weeks to reach this point. Jeff, you simply did a fine and resolute job with both sets of attorneys and clients – and I know it was a challenge. I simply cannot ask for more from a mediator."

- Plaintiffs' Securities Litigation Attorney from California
"There are four reasons I use Jeff and propose him as a favored mediator in my cases. First, he prepares meticulously for each mediation and takes the time to understand the factual and legal issues in the case. Second, Jeff has a special ability to put the parties at ease and to eliminate the posturing that unfortunately tends to occur in such proceedings. Third, Jeff quickly focuses on the key issues in the case. Fourth, Jeff works tirelessly, even in the days after the mediation if necessary, to bring the matter to a successful resolution."

- Prominent Plaintiff's Securities Litigation Attorney
"Of course. And thanks again for all of your assistance and candor. Your involvement was an integral force that extracted the settlement."

- Commercial Litigation, Partner
"I am frequently asked to recommend mediators...[and] my inclination is to recommend people who have an even keeled style that does not preclude evaluation, but does not overemphasize it...I liked the way you approached the case. I am glad we got to work together and hope to do it again."

- Expert Witness, Financial Services
Home Office
HOME OFFICE
Boca Raton, Florida
2500 N. Military Trail, Suite 200, Boca Raton, FL 33431
View Location Details
Miami, Florida
600 Brickell Avenue, Suite 2600, Miami, FL 33131
View Location Details
Available to Travel
Disclaimer
This page is for general information purposes. JAMS makes no representations or warranties regarding its accuracy or completeness. Interested persons should conduct their own research regarding information on this website before deciding to use JAMS, including investigation and research of JAMS neutrals. See More
Search our global directory of mediators, arbitrators and ADR professionals.
FIND A NEUTRAL