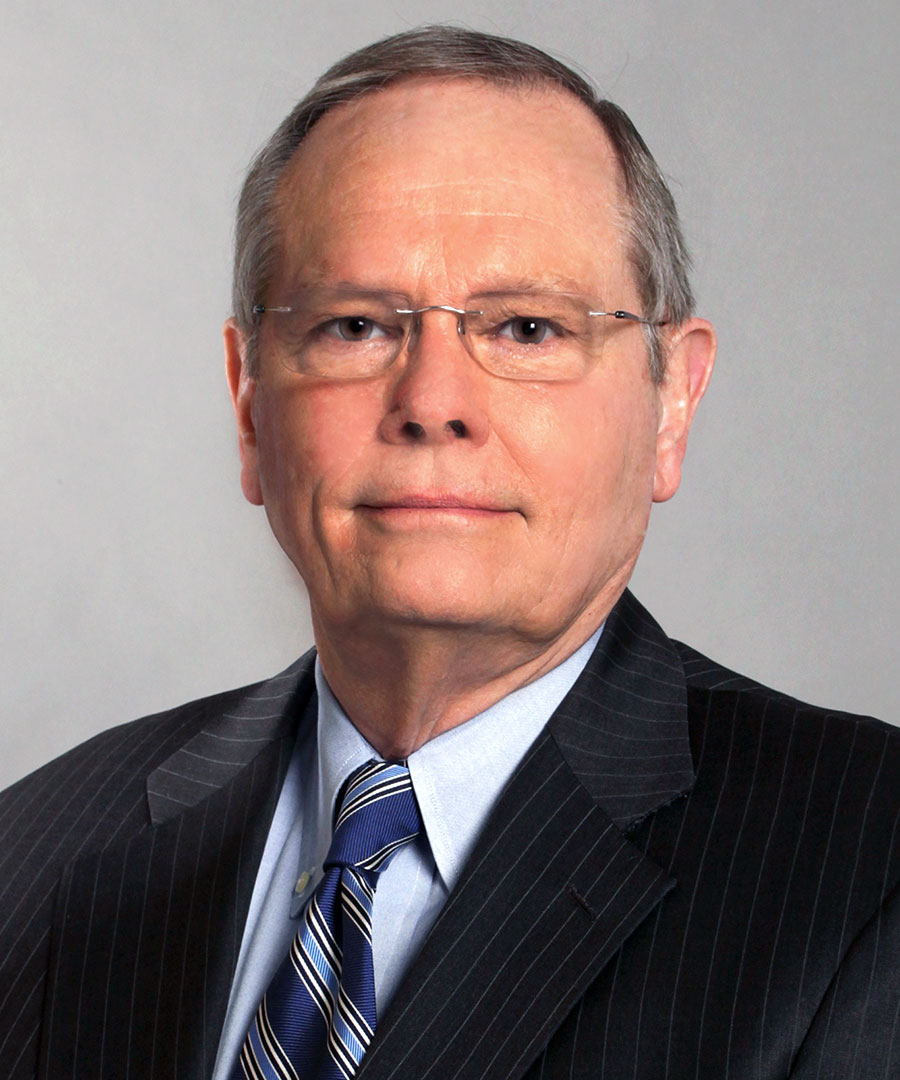 General Biography
Practice Areas
Antritrust
Business Commercial
Class Action and Mass Tort
Employment
Energy Utility
Engineering and Construction
Entertainment and Sports
Family Law
Insurance
International & Cross-Border
Pharmaceuticals Mass Torts
Honors, Memberships, and Professional Activities
Background and Education
Hugh E. Hackney, Esq. is renowned among counsel for his expertise in arbitrating and mediating disputes, particularly those involving complex commercial matters and international litigants. He is highly regarded for resolving disputes arising out of the energy industry, having been involved in oil and gas arbitrations domestically and in numerous countries across Europe, Asia, Latin America, and the Middle East.
His experience with complex matters and international venues gives him an understanding of how legal issues are handled differently in courts and arbitral forums across the globe. In addition to being a respected arbitrator, that insight makes him an effective mediator, as he's able to give litigants a clear picture of how a case could proceed outside of settlement, regardless of jurisdiction. U.S.-based judicial officers also frequently appoint him to settle cases featuring cross-border parties.
A former litigation attorney who tried more than 200 cases during his 45-year career, Mr. Hackney chaired the international dispute resolution group of a large law firm. He is a member of the International Chamber of Commerce Commission on Arbitration, the Chartered Institute of Arbitrators, the London Court of International Arbitration, the International Bar Association, and the Society of International Business Fellows. He is a certified mediator and arbitrator for the Committee for Public Resources on commercial and employment disputes.
On top of his arbitration and mediation practice, Mr. Hackney has participated as a U.S. delegate and speaker at symposia on various topics across the globe.
Representative Matters
Business Commercial

Bad faith lending disputes, usury cases, and wrongful inducement to lend matters
Commercial disputes involving theft of trade secrets and confidential information, breach of contract, non-compete and non-disclosure agreements, and solicitation of employees
Dispute among board of directors of faith-based organization over efforts to remove individual for violating religious law
Disputes arising from alleged violations of the Computer Fraud and Abuse Act, tortious interference with contract, and other business torts
Matters involving fraud and asset recovery in large loan cases involving office buildings, construction, oil and gas operations, large ranches, and agricultural operations related to national and international banks

Employment

Matters involving national and global corporations in all issues involving labor and employment law, including negotiation of collective bargaining agreements with American and international trade unions
Resolved cases involving claims for wrongful termination, harassment, discrimination, and wage and hour violation

Energy Utility

Mediated a dispute involving the payment for the sale of an oil field/pipeline maintenance company and executive compensation related to same
Arbitrated a case involving the fraudulent sale of a fracking/horizontal drilling process and the attorneys fees related to processing the customers claims against a major oil field servicing company
Extensive experience arbitrating and mediating energy industry disputes, including those involving oil and gas, power plants, and alternative energy sources

Entertainment and Sports

Contract and labor disputes between professional athletes and agents, sports franchises, and vendors
Handled film industry disputes involving producers, actors, and investors over contracts, bankruptcies, literary rights, insurance, and international distribution

Family Law

Family law matters related to high-wealth individuals

Insurance

Numerous actions involving insurance companies in first and third party insurance litigation in a variety of different types of policies, including CGL, D&O, fidelity, construction, motor vehicle, commercial tracking, and errors and omissions policies
Matters involving national insurance companies and plan administrators in employee benefit and fiduciary duty litigation under ERISA

International & Cross-Border

Mediated a dispute involving ownership of a Middle East energy related company among parties from Lebanon, Kuwait, India and the United States
Mediated a dispute involving the aerospace industry between a Russia aircraft leasing corporation and a Middle Eastern aerospace company over sale and leasing of aircraft
Mediated a case involving the theft of technology between an American/Chinese owned company and a German corporation
International matters related to oil and gas, repatriation of properties, distribution agreements, contract disputes, construction issues, and sales contracts
Mediated dispute involving return of properties following foreign government expropriation

Native American Law

Disputes involving Native American Nations in negotiation of agreements involving contract issues, gaming licenses, and representation before governmental agencies
Honors, Memberships, and Professional Activities
Completed Virtual ADR training conducted by the JAMS Institute, the training arm of JAMS.


Honors

Texas' Best Lawyers "Lawyer of the Year," Alternative Dispute Resolution, 2017-2019, 2022
Recipient, Lexology's Client Choice Award USA & Canada, Arbitration, Texas, 2013
Best Lawyers in America, Arbitration, Litigation, and Mediation, 2008-2013, 2016, 2019, 2020, 2022, 2024
Super Lawyers magazine, Texas Super Lawyers, 2003-2012
Team Member, Law360 "Employment Practice Group of the Year," 2011
Texas' Best Lawyers, 2009 and 2010

Memberships and Professional Affiliations

U.S. Representative, International Chamber of Commerce (ICC) Commission on Arbitration
Member, The Chartered Institute of Arbitrators
Member, London Court of International Arbitration
Honorary Consul, Republic of Romania for the State of Texas
Rated, AV Preeminent 5.0 out of 5 in Martindale-Hubbell's Peer Review Ratings
Fellow, College of Labor and Employment Lawyers
Life Fellow, Texas Bar Foundation
Life Fellow, Dallas Bar Foundation
Life Fellow, Houston Bar Foundation
Member, Dallas Committee on Foreign Relations
Member, International Bar Association
Member, American Bar Association, Employment Law Section
Member, State Bar of Texas, ADR Section and Employment Law Section
Member, Houston Bar Association
Member, Dallas Bar Association, ADR Section and Employment Law Section
Former President and Chair of the Board, Society of International Business Fellows
Member and Former Chair, Labor and Employment Law Advisory Committee, Texas Board of Legal Specialization
Former Member, International Advisory Board, United States Postal Service
Former Chairman, International Committee, Texas Association of Business and Chamber of Commerce (Dallas Chapter)
Board, Gulf Coast Chapter, Leukemia Society of America
Board and Chair, Houston Volunteer Lawyers
Member, Advisory Board, Russian-American Society
Member, Advisory Board, American College of Hyperbaric Medicine
Background and Education
Partner, Greenberg Traurig LLP, 2005-2015
Partner, Locke Lord LLP, 1997-2005
Partner, Fulbright & Jaworski LLP, 1970-1997
J.D., Southern Methodist University Dedman School of Law
Rotary International Ambassador Scholar and NCAA Scholar Athlete, University of Wales
B.A., Southern Methodist University
Home Office
HOME OFFICE
Available to Travel
Disclaimer
This page is for general information purposes. JAMS makes no representations or warranties regarding its accuracy or completeness. Interested persons should conduct their own research regarding information on this website before deciding to use JAMS, including investigation and research of JAMS neutrals. See More
Search our global directory of mediators, arbitrators and ADR professionals.
FIND A NEUTRAL