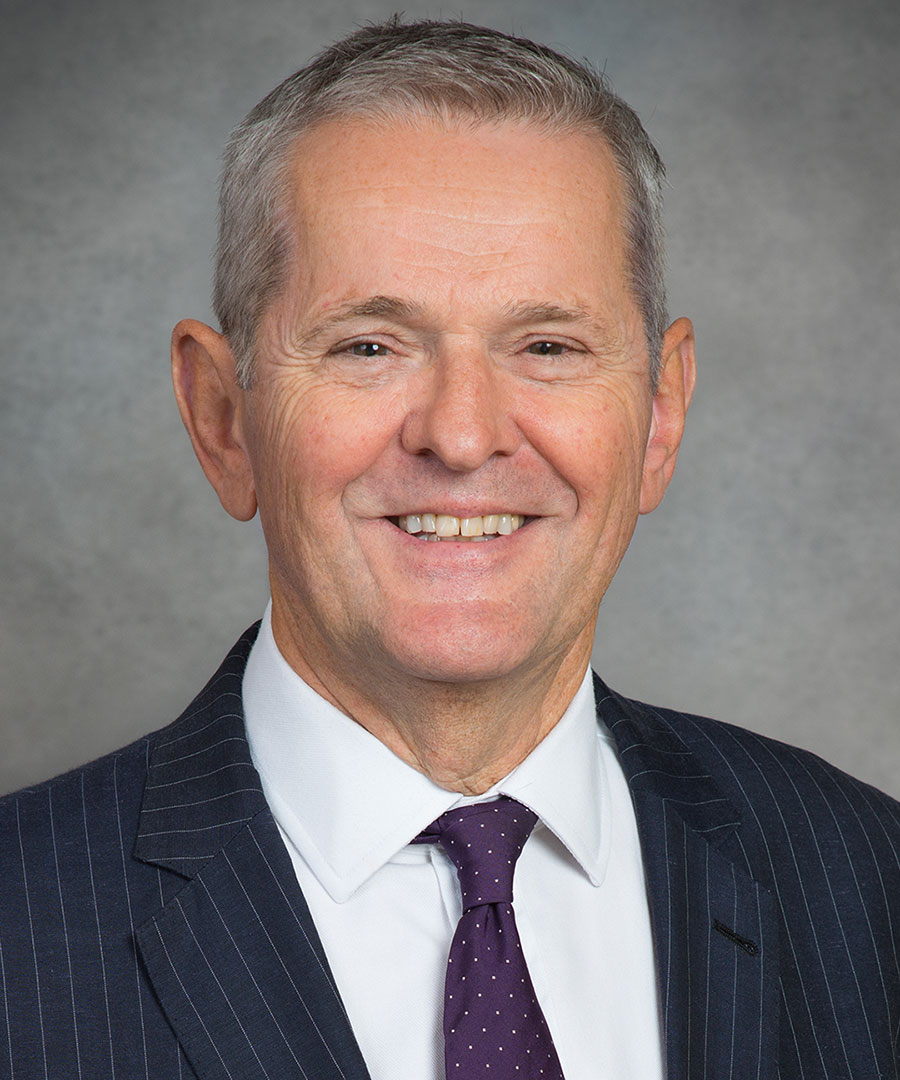 Contact Case Manager
Burton King
620 Eighth Ave. 34th Floor
New York, NY 10018
T: 212-607-2758
F: 212-751-4099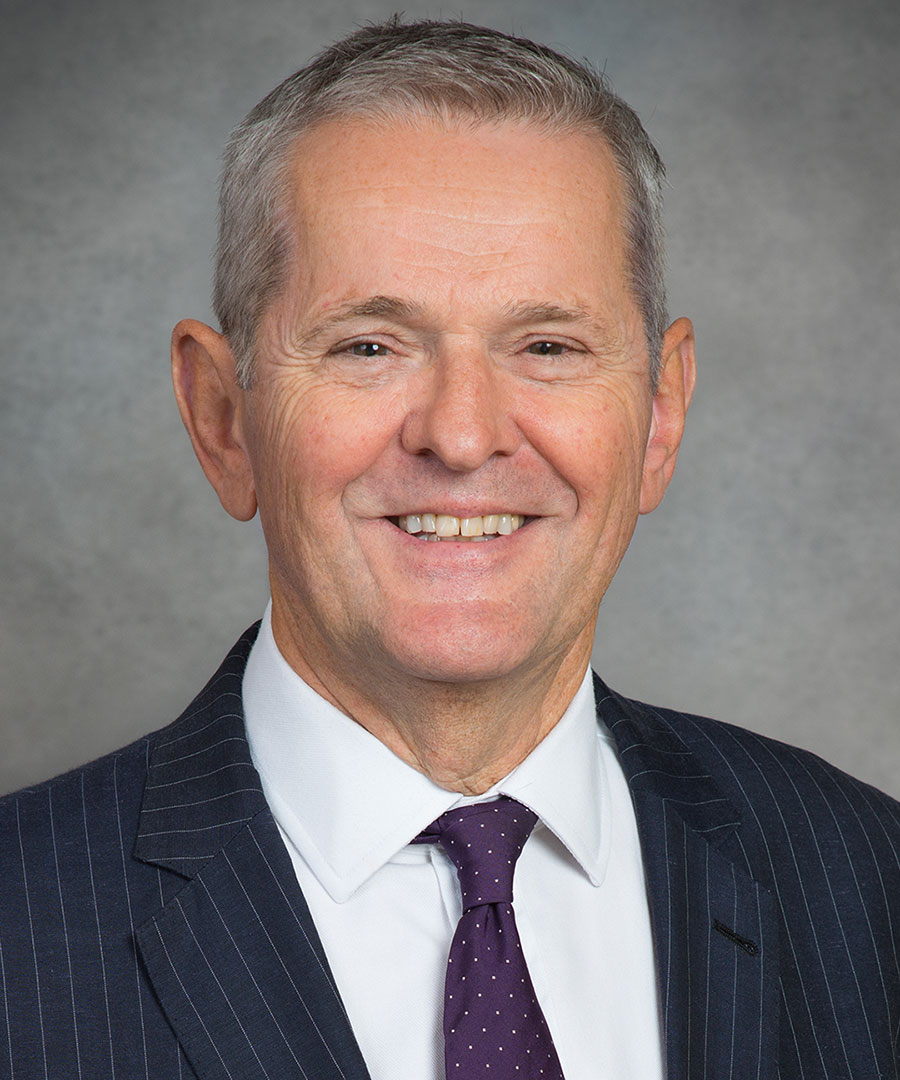 Tim Hardy, FCIArb
Contact Information
Burton King
620 Eighth Ave. 34th Floor
New York, NY 10018
T: 212-607-2758
F: 212-751-4099
General Biography
Practice Areas
Banking
Business Commercial
Financial Markets
Insurance
International & Cross-Border
Professional Liability
Real Property
Honors, Memberships, and Professional Activities
Background and Education
Tim Hardy, FCIArb, is a former City of London solicitor who led the litigation department at a top 10 global firm for over 20 years. Over that period, Mr. Hardy established himself as a thought leader and prominent alternative dispute resolution (ADR) practitioner spanning both international arbitration and mediation. He has over 30-years' experience of dispute resolution across a range of issues including international corporate transactions, partnership, financial services, banking, insolvency, insurance, products, construction, real property, IT, professional negligence and media law.
Mr. Hardy's contributions to the field of ADR include serving as a member of the Board of Management of the Chartered Institute of Arbitrators (CIArb) for three years and chairing its Practice & Standards Committee for four years. He also oversaw the redrafting of the CIArb's International Arbitration Practice Guidelines & Protocols 2015/2019 and associated arbitration and mediation rules. Additionally, he was a nonexecutive director of a leading U.K. ADR provider for 10 years.
As an arbitrator, Mr. Hardy has been prominent in calling for arbitrators to use their authority to control costs and to manage proceedings with expedition, consistent with standards of fairness. His appointments span several continents. He is regarded as a highly competent neutral who can quickly grasp the legal, commercial and personal aspects of complex cases while dissecting the most critical issues expeditiously. As a mediator, Mr. Hardy combines a light touch with reserves of energy and good humor, underpinned by the gravitas and authority of one of London's leading litigators with an extensive cross-border practice.
Chambers International (2019) describes Mr. Hardy as "exceptional," offering "pertinent and thoughtful insight." Legal 500 (2018) remarks on his "skill," "intelligence," "common sense" and "patience" in dealing with challenging situations.
ADR Experience and Qualifications
Postgraduate diploma from Oxford University in international arbitration.
LL.M. in advanced litigation (with Distinction)
Fellow, Chartered Institute of Arbitrators
Acted as advocate or arbitrator in disputes employing the rules of many major international arbitration institutions, including the International Chamber of Commerce (ICC), London Court of International Arbitration (LCIA), International Centre for the Settlement of Investment Disputes (ICSID), London Maritime Arbitrators Association (LMAA), Grain and Feed Trade Association (GAFTA), international arbitration statutes of countries in Central and Eastern Europe and Africa, and ad hoc arbitrations under UNCITRAL
Serves on the panel of multiple international institutions, including JAMS, London Court of International Arbitration, International Chamber of Commerce, Centre for Effective Dispute Resolution (CEDR), Law Society of England & Wales, Arbitration Ireland and IDR
Has mediated over 100 disputes spanning banking and finance, commercial contracts, shareholder disputes, corporate disputes, engineering and construction, insolvency and restructuring, insurance, IT and outsourcing, partnership, professional negligence and real estate
Recent Neutral and Counsel Appointments Related to Arbitration
Institution appointment as sole arbitrator in an expedited arbitration seated in England decided on documents pursuant to Scheme Rules within 90 days. The dispute between a Franchisor and Franchisee concerned claims under a personal guarantee contained within a Franchise Agreement, subject to English law, that had been assigned to a new franchisee.
Party appointed sole arbitrator in an arbitration seated in California pursuant to the JAMS International Arbitration Rules, relating to a claim made by a European crypto currency trader against a US online exchange. The Terms of Service were subject to the laws of the State of California. The claim related to a sudden escalating collapse of the price, causing all of the trader's positions on the exchange to be liquidated as the trader's margin limit was exceeded.
Party appointed sole arbitrator in an expedited arbitration seated in England between parties in SE Asia and Central America pursuant to the JAMS International Arbitration Rules. The loan agreement was subject to English law. A Borrower was seeking the return of securities pledged as collateral for a loan that was never advanced, while the Lender claimed the Borrower had forfeited the securities as a consequence of uncured breaches of the Loan Agreement.
Party appointed sole arbitrator in an arbitration seated in New York pursuant to the JAMS International Arbitration Rules. The dispute arose from the merger of two European businesses effected by an agreement to exchange shares. It involved a claim for an anti-suit injunction to restrain proceedings between the parties in the local European Commercial Court.
Party appointed sole arbitrator in an arbitration seated in Wisconsin pursuant to the JAMS International Arbitration Rules. The dispute related to a distribution agreement subject to the laws of Korea and involved contractual claims for breach and tortious claims of unlawful interference.
Advocate on quantum at trial of an ICSID arbitration in the Hague representing the Respondent State in a mining expropriation claim valued at USD2bn.
LCIA-selected member of a tribunal seated in Jersey concerning a dispute between a third-party funder and the funded party arising out of the withdrawal of the funding for an ICSID arbitration brought in Washington against an Eastern European country.
Party-appointed member of an ad hoc tribunal seated in an African country concerning a dispute related to mining and prospecting rights for precious metals pursuant to a license governed by the law of that country.
Party-appointed arbitrator in an ICC arbitration seated in London relating to a claim against an African country by a contractor for damages related to termination of a contract for the management of an engineering project governed by English law.
Sole arbitrator in an arbitration seated in London between the owners of premises providing conferencing, training and accommodation, and a contractor employed under a facilities management agreement as to damages for repudiatory breach arising from early termination and a counterclaim for recovery of sums overpaid.
Sole arbitrator in an arbitration seated in London relating to damages for breach of a contract for services.
Party-appointed arbitrator in an LMAA arbitration seated in London related to a charterparty dispute concerning transport of commodities and responsibility for charges due to cancellation because of problems with the charterer's supply chain.
Counsel for an Eastern Europe country defending an bilateral investment treaty claim for USD 1.631 million arising from an alleged expropriation and breach of fair and equitable treatment obligations.
ICC arbitration seated in London concerning the termination of a hotel management contract without notice, relating to a trophy property with golf courses, including obtaining an emergency injunction to maintain the status quo pending resolution of the dispute.
ICSID investor state arbitration seated in Paris in a claim for damages arising from the state's expropriation of a heavy industry purchased by a private equity fund.
UNCITRAL investor state arbitraiton seated in London challenging an award on jurisdiction under s67 of the Arbitraiton Act 1996.
UNCITRAL arbitration seated in the Middle East acting for a group of investors in a hotel development in connection with a claim arising from the wrongful release of milestone payments from a security escrow account governed by local law.
ICAC arbitration seated in Russia concerning alleged breaches of warranties in a sale and purchase agreement governed by English law relating to shares in a company owning real estate in Russia.
SCC arbitration seated in Stockholm concerning a claim for the return of a premium paid for an option to acquire shares in a company trading in the Russian Federation.
LCIA arbitration in London concerning wrongful termination of the management contract of a trophy hotel, including obtaining an emergency injunction from the Commercial Court under s44 of the Arbitration Act 1996.
GAFTA arbitration seated in London concerning pricing of a commodity in a contract concluded over the phone between a Spanish purchaser and French seller governed by French law.
ICC arbitration seated in London acting for an Eastern European manufacturer concerning a damages claim arsing out of its acquistion of liabilities in an asset sale agreement governed by English law.
Recent Neutral and Counsel Appointments Related to Mediation
Mediator in a dispute, subject to an arbitration, between a successful defendant seeking to enforce a costs order against the claimant's ATE insurer, the insurer having declined coverage alleging misleading information had been given by the claimant when applying for the insurance policy.
Mediator in a dispute between the beneficiaries of an ICSID arbitration award against an African country as to its competing entitlement to damages.
A lack of flights due to COVID-19 restrictions caused this dispute between a major airline and its caterers. The caterers claimed compensation and adjustments to the contract required because of the drastically reduced volume of catering required for all of the airlines' flights operating out of a major London hub.
A claim by the owner of a large chain of public houses against its insurers for damages caused by the pandemic. The insurer disputed liability claiming the limitation of liability covers all losses across the whole estate. Conversely, the owner claims each property is a separate loss.
A series of public sector contracts that had been awarded following a public procurement exercise. Because of changes to the method of processing payments brought about because of the pandemic, the employer alleged that they had identified a systemic pattern of overcharging and sought to recover the sums involved through a mediation before proceedings were issued.
An international cosmetics brand involved in a complex shareholders dispute involving three sets of proceedings in the English High Court for breach of Licence Agreements and concerning Domain Name ownership; proceedings in Nevada over alleged breaches of a Stock Holder Agreement; a just and equitable winding up petition in the Court of British Columbia and an international arbitration related to the appointment of representative directors.
Law Society appointment to resolve a complex dispute between an insurance company and an underwriter, following the underwriter's decision to move the business to a new insurance company. Issues included allegations of continued underwriting post termination of authority, responsibility for managing claims files under a Run-Off Agreement and transfer of files to the new insurer.
An experienced operator of restaurant franchises entered into a new franchise agreement committing to open 5 new restaurants in the first 18 months and 30 in the first five years. The agreement was terminated because of the failure to meet these targets.
A claim by an HR Director for sexual discrimination, bullying and harassment following their being suspended for alleged misuse of a credit card for personal expenses.
Representative Matters
Banking, Finance and Investment

Interest rate hedging products: A light industrial business suing its bank for losses incurred on the basis that it had received misleading and/or negligent statements in "tailored advice"; the business claimed the bank induced it to enter into interest rate swap transactions that contained disclaimers, no advice and non-disclaimer clauses
Bank business support unit: Claim by a private limited company and its directors against a firm of accountants for breach of mandate and negligence; the claim arose from the accountant's appointment by the "Business Support Unit" of the company's bank to conduct a financial review of the company and advise its directors what steps they should take to improve its solvency
Venture capital: Sophisticated investors seeking to recover from the directors of a risk management fund monies invested by purchasing shares and loan notes; five months after making their investment, it was put into administration and liquidated three months later
Guarantee: Cross-claims between a bank, a partnership and former partners; the bank seeking to recover debts of the partnership under the guarantee; the partnership claiming restitution of sums the bank had seized asserting that the bank knew they were subject to a trust for the benefit of the partnership; and former partners claiming that the trust was for their personal benefit
Guarantee: A director of a property development company disputing personal liability to a finance house pursuant to a guarantee given in support of a loan to finance a development; the finance house had withdrawn the loan on short notice before any money had been advanced other than the finance house's own arrangement, surveyor and legal fees
Security: A dispute between a property developer and a bank seeking to enforce security for a business loan secured on a portfolio of developments

Business Commercial

Agent's commission on U.S. sales: A claim for damages for summary termination of an agent's contract for the sale in the United States of automated engineering systems built in the U.K., including allegations of breach of exclusivity arrangements by both parties
Deadlocked international trading group: Two families disputing ownership and control of a group of companies trading in the U.K. and with East Asia, following the sudden death intestate of one of the two founders of the business
Manufacturing: A dispute between a Swedish agent, contracted to source parts for a German car manufacturer, and a U.K. smelter, contracted to provide parts, as a consequence of the agent placing the contract elsewhere
Outsourcing freight delivery services: Claim for damages for alleged unjustified termination of outsourcing contract
Loss of a chance: A recruitment agency employed to source candidates for a sales force to be trained to sell a High Street bank's financial products in a national supermarket chain was suing the bank for the loss of a chance following a decision by the bank not to employ the agency
Product guarantee: A dispute involving a German manufacturer of metal goods and a U.K. company that supplied some specialist tools with a performance guarantee that the tools allegedly failed to achieve
Exclusivity clause: A dispute involving a graphic designer providing services to a wholesaler for damages for breach of an exclusivity arrangement and wrongful termination in breach of a contractual clause requiring six months' notice of termination
Recruitment: A dispute between a university and a higher education recruitment agency as to liability and performance under a services agreement
Termination of car dealership: A dispute as to whether a car manufacturer was justified in terminating one of its dealerships because of concerns about the validity of claims for reimbursement of work claimed to have been undertaken while vehicles were under warranty
Supply and maintenance contract: A marketing business in dispute with a contractor supplying and maintaining office equipment who terminated the contract claiming nonpayment of invoices was a repudiatory breach entitling them to termination charges, which the customer claimed were exorbitant
Rectification: A claim brought by the owners of a specialist clinic against a private hospital chain defending a claim rectification of a contract giving the clinic rights to operate in all hospitals in the chain
Stockbrokers: Dispute between self-employed stockbrokers who together managed a portfolio of investments on behalf of a number of clients
Maintenance and supply contract: A dispute between a contractor and subcontractor relating to the alleged failure to supply goods fit for purpose

Corporate/Commercial

Deadlocked private limited company: Two founders of a chain of retail outlets, who had equal shares, disagreed as to the need for capital injection and future expansion; one had commenced proceedings for dissolution, with a view to buying the other's shares at a price to be fixed by the court
Minority shareholder: Dispute between the founder of a luxury goods brand and a private equity fund that had bought a controlling interest in the brand; subsequently, the fund had entered into an agreement to acquire 100% of the brand, and a dispute arose as to the interpretation and enforceability of that agreement
Abuse by majority: Claim by minority shareholders that they were being significantly disadvantaged by an agreement for the acquisition of a competitor that involved a change in the ownership of shares and repayment of a group loan in exchange for the issuance of further shares, thereby diluting the minority's shareholding
Share purchase agreement: Both parties owned supply companies and had signed an NDA and lockout agreement as part of the negotiations for the purchaser to acquire the vendor's business; a dispute emerged as the vendor claimed that the purchaser disclosed the negotiations to the market to devalue the target
Asset purchase agreement: The purchaser of a care home claiming damages for breach of warranty by the vendor in respect of an alleged failure to give accurate information to the professional valuer employed by the purchaser when negotiating the purchase price
Deferred consideration: A claim brought by the vendor against the purchaser of a business for the final installment of the consideration payable under a share purchase agreement and a counterclaim for damages for fraudulent misrepresentation and breach of warranty regarding the company's accounts
Financial warranties and indemnities: A dispute between a U.S. construction and engineering group and a Jersey-based engineering company concerning warranty and indemnity claims arising from the sale/purchase of a U.K. subsidiary and claims for loss of value attributable to breaches of financial warranties
Financial warranties: A dispute between the purchaser of a controlling shareholding in a pharmaceutical distribution company and the vendors for breach of financial warranties said to be evidenced by a deterioration in turnover and net assets contrary to the position warranted
Financial warranties: The purchaser of a business claimed that amounts in the audited accounts were implicitly warranted to be true but were overstated, and that the amount overstated should be set off against sums due to the vendors
Foreign regulatory approval agent: A European pharmaceutical manufacturer in dispute with its foreign regulatory approval agent employed to introduce products into and obtain licenses in highly regulated markets in new territories in Africa and the Middle East, including a counterclaim for damages for wrongful termination
South American agent: European chemicals manufacturer, in dispute with its South American agent, claiming damages for termination of its appointment by extra-territorial application of the Commercial Agents (Council Directive) Regulations 1993
European agent: A claim by a European intermediary in the toy industry running distributors in 12 European countries for a U.S. manufacturer for damages under the Commercial Agents Regulations following the expiry of the term of the agency agreement without compensation
Stolen know-how: U.K. manufacturer of building products being sued for alleged wrongful termination of a distribution agreement; the counterclaim alleged that the distributor had stolen know-how and set up in competition while still engaged as a distributor
Distributorship terminated for cause: A dispute between a national franchisor and a franchisee with exclusivity in a substantial part of London, where the franchisor gave notice to terminate by reason of breaches of the agreement; the franchisee retaliated by terminating for repudiatory breach based on a "disproportionate" reduction of territory
Competing business: A franchisee given notice to terminate for alleged breaches disputed the lawfulness of the termination and set up a competing business in the same area servicing the same customers
Reasonable notice: A French manufacturer of sporting goods had a long-standing relationship with an exclusive English distributor without a formal agreement and had purported to terminate the relationship on three months' notice without any compensation
Return of stock: The manufacturer of building products suing a distributor for failing to account for proceeds of stock sold and failing to return the balance of unsold stock when the distributorship was terminated, including a counterclaim that the manufacturer had misrepresented the value of the distributorship
Misrepresentation: A franchisee terminated the franchise claiming the right to do so because of pre-contractual misrepresentations that the franchisor was claiming against the directors' personal guarantees, unpaid franchise and marketing commissions.
Repudiatory breach: As a consequence of the franchisor changing the name of the franchise, the franchisee treated this as a repudiatory breach and continued trading under the previous name
BFA Code of Ethical Conduct: A claim by a franchisee that they had been treated unfairly in breach of the British Franchise Association's (BFA) Code of Ethical Conduct by its franchisor when terminating the franchise for not achieving targets, failing to settle debts to other network members, not attending regional meetings, failing to return questionnaires and failing to disclose out-of-territory trading

Engineering and Construction

Cladding: A dispute between a contractor and subcontractor related to a contract for cladding high-rise residential buildings; there had been three adjudications during the life of the contract, and the contractor was contesting all three, claiming damages for delay by the subcontractor that caused the contractor to have to pay the employer significant liquidated and ascertained damages
Glazing: A dispute between a glazing manufacturer, a High Street bank and a glazier in connection with a national contract and liability for work done after the contract had been terminated but for which the bank had received a benefit
Final account: A dispute between a contractor and an employer for the construction of residential properties, for payment of the final account, with a counterclaim for defects, rectification work and delays
Subcontractor's account: A dispute between a contractor and a piling subcontractor for the construction of an office block relating to the sums due and a counterclaim for delay
Building waste removal: A dispute arose out of a contract with a local authority where the contractor employed a subcontractor under a term contract to remove and dispose of waste materials from 35 sites; the subcontractor was alleged to have incorrectly categorized materials as waste for the landfill, rather than recyclable, so as to charge more for the service
Sealing materials: A claim against a supplier by a manufacturer in respect of two years' production of prefabricated housing units, which were failing because materials used to seal them, allegedly represented as suitable for the particular use and weatherproof for 20 years, were failing
Project management: A claim by a government department against a supplier of project management services in which the contract was terminated early because of claims that the contractor failed to manage the project as required

Insurance

Credit hire insurance: An action for unlawful means conspiracy against law firms and former directors in relation to false and misleading expert evidence given in court actions related to insured damages claims
Insurance premium: Defending the vendors of a consumer products manufacturer against a claim for damages related to the vendor's alleged failure to disclose circumstances, which caused the purchaser to have to pay a significantly increased insurance premium to obtain coverage
Legal expenses insurance: An action for breach of fiduciary duty and an account of profits against previous management of a group providing legal expenses insurance

Professional Liability

Accountants professional negligence A claim against accountants for professional negligence in relation to advice, completing, submitting and amending tax returns over a six-year period
Landlord's consent: A claim against a law firm for negligently failing to obtain the landlord's consent to building works in accordance with a contractual deadline
Valuation: A dispute between a European bank claiming damages for professional negligence in connection with a surveyor's valuation of a property used as security for a very substantial loan, in which the borrower defaulted on the loan and the property was sold at a very significant loss
Lease renewal: A claim by a hotelier for negligence against a firm of specialist hotel consultants who were managing lease renewal proceedings and failed to make the necessary application to the court to renew the lease, so the lessor took possession of the hotel
Limitation period: A former client suing a law firm for damages for negligent advice and breach of duty in failing to commence a civil action within the statutory limitation period
Litigation: A former client suing a law firm employed to represent the individual in litigation for negligence in respect of the advice related to and conduct of the litigation
Executrix: A claim of negligence brought by the principal beneficiary and executrix of an estate against a law firm employed to administer the estate
Survey: A claim that a surveyor instructed by a prospective purchaser of an investment property to check that renovation works complied with building regulations failed to do so
Negligent misstatement: A claim by a customer against a High Street bank for an alleged representation of the reliability and standing of another customer on which the first customer relied to its detriment, eventually leading to its insolvency
Failure to serve process: A firm of lawyers sued by former clients, owners of a surgical clinic, for failing to serve on the correct body an appeal against a decision of the health authority to withdraw their operating license
Lease: A claim that a law firm had negligently failed to draft termination provisions in a lease of a business center in order to protect the tenant's interests
Administration: Administrator dispute between shareholders of company in administration suing the administrator for negligence in the performance of his duties

Real Property

Hong Kong property fund: The parties to a joint venture set up a fund in Hong Kong with the sole purpose of acquiring and developing industrial and commercial property in the U.K.; they had decided to terminate the venture but were in disagreement as to allocation of costs and expenses between them
Freehold reversion: A claim by a property developer to a half-share in the considerable profits made from the purchase of the freehold reversion to a block of flats in central London as a result of providing 50% of the deposit at the time of the purchase, in which the counterparty alleges that the contribution was purely a loan and did not entitle the claimant to any equity interest
Landlord and tenant: A dispute between a landlord and tenant for breach of the landlord's covenants and a counterclaim for the recovery of unpaid rent
Long lease: A tenant under a long lease of a country estate and a landlord were in agreement that the tenant should surrender the leasehold interest, but they were in disagreement as to its value
Sales commission: A claim by an agent for commissions on sales to overseas investors of long leases in a new development of student accommodation where the developer counterclaimed that it would not have developed the property but for the agent's misrepresentations
Repossession action: The joint owners of a property, one of whom was senile and represented by the official solicitor, resisting a repossession action by a mortgagee on the basis that the senile individual did not have sufficient mental capacity when signing the legal charge

Technology

CRM software development: High Court TCC action by a membership organization against a software developer for damages, including the cost of a new system, based in contract on a failure to provide a system fit for purpose and in negligence for failing to advise on best practices in the design and development stages
Project management: A claim under an outsourcing contract by a government department against a supplier of project management services in which the contract was terminated early because of claims that the contractor breached agreed service levels and generally failed to manage the project as required
Software development contract: A dispute between a U.K. consumer credit business and a software designer employed to design, build and install a bespoke system to manage a large database of customers, including complaints that the software was not fit for purpose, was late and was over budget
Outsourcing: A dispute relating to a contract for outsourced services terminated for alleged breach of contract together with a counterclaim for damages allegedly caused by the employer's failure to manage the contract
Honors, Memberships, and Professional Activities
Member, European Advisory Board, International Institute for Conflict Prevention & Resolution (CPR), 2014–present
Member, Dispute Resolution and Arbitration Editorial Boards, LexisNexis, 2011–present
Member, Litigation Subcommittee, The City of London Law Society, 2009–present
Nonexecutive Director, Centre for Effective Dispute Resolution (CEDR), 2002–2011
Chair, Practice and Standards Committee, Chartered Institute of Arbitrators (CIArb), 2011–2017
Chair, Mediation Subcommittee, CIArb, 2017
Member, British Institute of International and Comparative Law, 2005–present
Member, Solicitors' Association of Higher Court Advocates, 2003–present
Member, International Bar Association (IBA), 2001–present
Member, American Bar Association (ABA), 1998–present
Articles and Speaking Engagements
Dealing With Guerilla Tactics in Arbitration, CIArb London Branch, October 2019
Arbitration of Banking and Financial Disputes; 4th ICC Africa Conference on International Arbitration; Lagos, Nigeria; June 2019
ADR Processes and Ethics, Dispute Appointment Service Convention, London, December 2018
Integrity for Arbitration in Africa; CIArb Branch; Mombasa, Kenya, November 2018
What Goes on in an Arbitrator's Head, CIArb Branch, London, October 2018
Arbitral Institutions Supporting Process; 3rd ICC Africa Conference on International Arbitration; Lagos, Nigeria; June 2018
Cultural Differences to Interviewing Prospective Arbitrators, Dispute Appointment Service Convention, London, May 2018
Safe Ports for Arbitral Storms, Part III; Maitland Chambers; London, April 2018
Arbitration Fundamentals Training, Parts I through IV; CMS; London; January/March 2018
Emotions Rule (in negotiations) OK?, British High Commission, Cyprus, January 2017
Recent Publications
"Will there be an increase in challenges to arbitral awards on grounds of public importance?" CMS eAlert, November 7, 2017.
"Judiciary proposes pilot to test a new 'improved' disclosure regime," CMS eAlert, November 3, 2017.
"Stinging judicial criticism, loss of confidence and errors of law not sufficient to set aside an award," CMS eAlert, November 2, 2017.
"Beware Conflicting Governing Law Provisions in Contracts and Guarantees," LinkedIn Blog, October 31, 2017.
"Time for challenging an award runs from when it was available not the date it was received," CMS eAlert, October 11, 2017.
"CJC report recommends more use of compulsory mediation," CMS eAlert, October 20, 2017.
"Arbitrators using 'free-style' expedited procedures," CMS eAlert, October 20, 2017.
"Notice in Russian is proper notice," CMS eAlert, October 6, 2017.
"Court orders sale of non-perishable cargo before arbitrators have decided liability," CMS eAlert, September 29, 2017.
"Court takes hard line on non-payment of arbitrator's fees," CMS eAlert, September 21, 2017.
"'Serious irregularity,' inappropriate behaviour and confidentiality," CMS eAlert, September 15, 2017.
"Russian torpedo neatly defused," CMS eAlert, May 4, 2016.
"Arbitrators take pledge for gender equality," The Times, June 2, 2016.
Professional Licenses
Treatises
Leading role in drafting key Chartered Institute of Arbitrators rules and guidelines: International Arbitration Practice Guidelines & Protocols 2015/2017, International Arbitration Rules of 2015, Mediation Rules of 2018 and Costs-Controlled Expedited Arbitration Rules of 2018
Background and Education
CMS Cameron McKenna Nabarro Olswang LLP, 1986–2018

Head of Commercial Litigation 1998–2017

Fellowship Chartered Institute, 2011
Postgraduate Diploma, International Arbitration, University of Oxford, 2009
Higher Courts Advocate (Civil Proceedings), 2002
Accredited Mediator, CEDR, 2001
Accredited Mediator, ADRg, 1998
LL.M. (with Distinction), Advanced Litigation, 1996
Slaughter and May, 1980–1985
Simmons & Simmons, 1977–1979
Hardy is 'very effective; he shows skill, intelligence, common sense and patience in dealing with very tricky and challenging situations.' His mediation experience predominantly arises out of corporate transactions, finance and commercial contracts. (Legal 500, 2018)
"Tim Hardy… is 'thorough, very even-handed, and clearly has a lot of experience in dealing with commercial disputes.' (Legal 500, 2017)
"You conducted the mediation with great courtesy, patience and diligence. I have no doubt, but for your great efforts, we would have not been able to achieve settlement" (Solicitor Feedback, 2017)
"An exceptional lawyer who always provides pertinent and thoughtful insight." (Chambers International, 2015)
"Tim controlled the meetings well in light of particular challenges and proposed a sensible strategy for the parties and their experts by which to work through the key areas of contention."
Home Office
HOME OFFICE
New York, New York
NY Times Building, 620 8th Ave, 34th Floor, New York, NY 10018
View Location Details
Available to Travel
Disclaimer
This page is for general information purposes. JAMS makes no representations or warranties regarding its accuracy or completeness. Interested persons should conduct their own research regarding information on this website before deciding to use JAMS, including investigation and research of JAMS neutrals. See More
Search our global directory of mediators, arbitrators and ADR professionals.
FIND A NEUTRAL