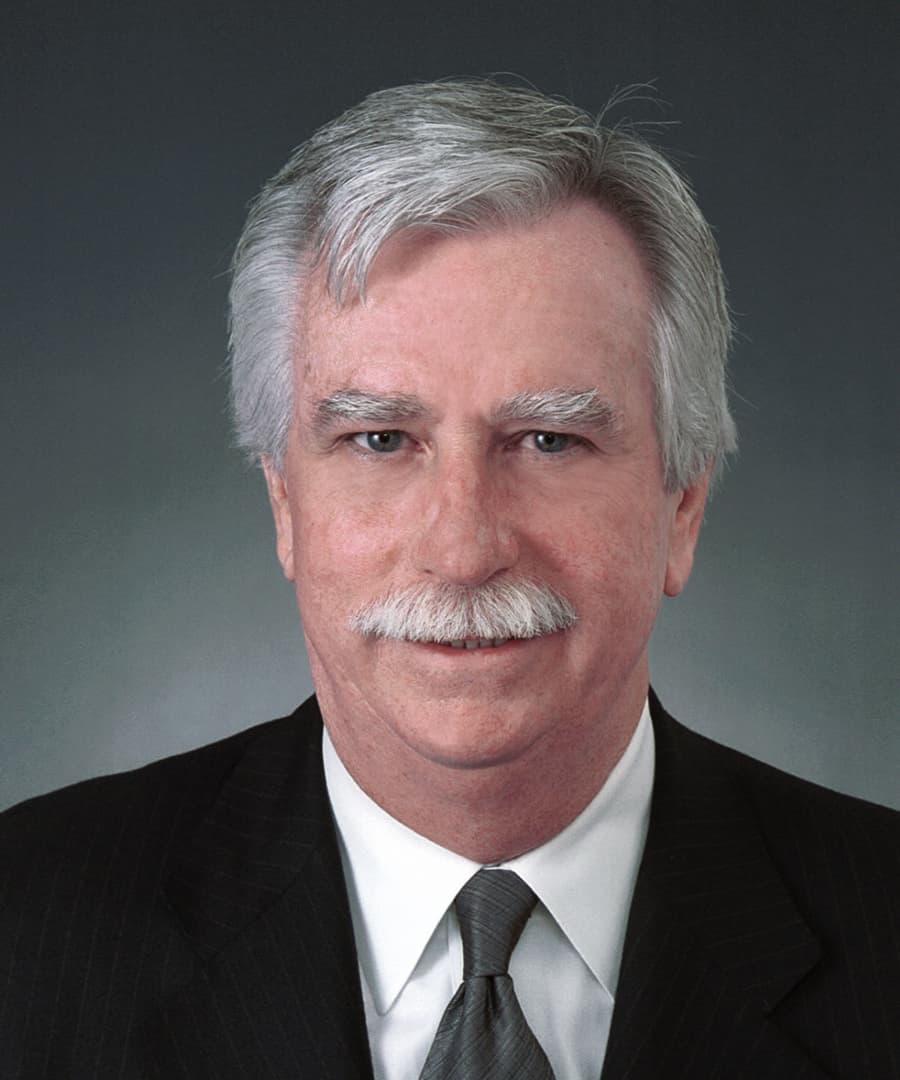 Hon. Harlan A. Martin (Former)
Hon. Harlan A. Martin (Former)
General Biography
Practice Areas
Banking
Business/Commercial
Construction Defect
Employment
Environmental
Federal Law
Health Care
Insurance
Intellectual Property
Personal Injury Torts
Professional Liability
Real Property
Securities
Surety
Honors, Memberships, and Professional Activities
Background and Education
Hon. Harlan A. Martin (Former) has been a mediator or arbitrator in more than 3,000 cases. Judge Martin has resolved hundreds of disputes and significant multi-party litigation across the country. Since leaving the bench, he has been one of the most active and sought after mediators in Texas and often serves parties throughout the United States.
ADR Experience and Qualifications
Successfully resolved hundreds of cases involving commercial disputes, intellectual property (patents, trademarks, and copyrights), shareholder suits, construction defects, environmental liability, insurance coverage, real property and eminent domain, oil and gas, anti-trust, securities fraud, legal and accounting professional liability, injury cases involving medical provider, products liability, air crash, vehicular collision, premises liability, and employer non-subscriber
Court-appointed Special Master supervising discovery and pretrial matters in complicated civil litigation
Taught Negotiation and Mediation Techniques to judges, attorneys, and business people
Representative Matters
Mediated $100,000,000 multi-party dispute involving the dissolution of a software design joint venture
Mediated several bank failure/director liability suits involving more than $100,000,000 in total settlements
Mediated several environmental liability suits involving dozens of defendants and hundreds of plaintiffs
Mediated several patent suits involving claims of infringement, validity, and Patent Office fraud
Mediated several employment class actions involving age, race, and sex discrimination
Mediated significant multi-party suits involving hundreds of homeowner, taxing authority, and utility bond underwriters
Arbitrated allocation and reasonableness against insurance carriers following multiple securities and tort suits against a company and its officers and directors
Arbitrated several investor/broker dealer disputes involving margin account losses – NSDA procedures
Arbitrated partnership dissolution dispute involving more than 1,000 interests in commercial property
Arbitrated a service and access dispute between multi-national telecommunication companies
Arbitrated Sherman Act anti-trust claims against multi-national and domestic natural gas producers, processors, and pipelines
Honors, Memberships, and Professional Activities
Completed Virtual ADR training conducted by the JAMS Institute, the training arm of JAMS.


Recognized as a Best Lawyer, Alternative Dispute Resolution Category, Best Lawyers in America, 2016-2020, 2022, 2024
Selected as a Best Lawyer in Alternative Dispute Resolution, D Magazine reader survey, 2013
Member: State Bar of Texas, College of the State Bar of Texas, Dallas Bar Association, Texas Bar Foundation, Dallas Bar Foundation
Faculty: Judicial College, State of Texas and various State Bar of Texas Professional Development Programs
Chairman, Dallas County Juvenile Board; Youth Services Advisory Board
Presiding Judge, Dallas County Conference of District Judges
Background and Education
District Judge, 192nd Judicial District of Texas, Dallas
Private practice specializing in institutional and insurance defense
J.D. and B.B.A., Southern Methodist University
Home Office
HOME OFFICE
Available to Travel
Disclaimer
This page is for general information purposes. JAMS makes no representations or warranties regarding its accuracy or completeness. Interested persons should conduct their own research regarding information on this website before deciding to use JAMS, including investigation and research of JAMS neutrals. See More
Search our global directory of mediators, arbitrators and ADR professionals.
FIND A NEUTRAL